Join The Gotham's Expanding Communities program partnering with The Black & Brown Podcast Collective for a discussion on staying authentic to one's experience.
Synopsis
As a podcaster of color, how do you remain authentic to your unique voice, and experience in a racially charged society?
Many podcasters of color desire to express their authentic selves, and viewpoints without constraints. However, how do podcasters of color in a racially charged society find that perfect medium without compromising who they are?
Join The Gotham's Expanding Communities program in partnership with The Black & Brown Podcast Collective for a discussion on remaining authentic and true to one's experience. Specifically, you'll hear podcasters share tips on how to stay authentic to your unique story and voice.
Expanding Communities is a program dedicated to providing a space for those with Disabilities, Black, Indigenous, People of Color, and LGBTQIA+ creators (film, TV, and audio) and organizations to host discussions that expand the awareness of topics significant to underrepresented voices as well as provide an opportunity for the creators and organizations to reach new audiences.
Learn more about the Black & Brown Podcast Collective here.
Panelists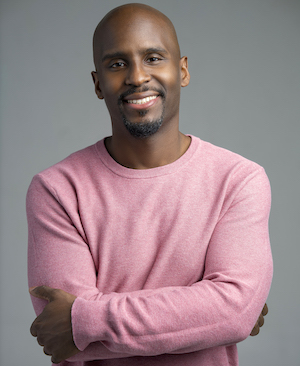 David Brown
David Brown (he / him / his) is a long-time freelance producer whose work includes producing music, pop culture, entertainment and sports content for Netflix, Starz, TLC, Viceland, Hulu, and NBC. Over the past few years, he noticed a renaissance of sorts in the podcasting world, particularly with long form programming, and the vast opportunities appeared to be a new and compelling alternative to some of his television experiences. David completed The Gotham (Formerly IFP) Podcast Certificate Program as a member of the Winter 2021 cohort. He credits the program for providing him with additional tools to allow his passion projects to become realities via a regimented schedule, solid curriculum, and access to several elite storytellers, irrespective of genre. His final project was a podcast short called Changing The Tune that chronicles the reaction and aftermath of an open letter on racism in music studies going viral. He wants to ensure that the podcasting arena is an equitable space and that underrepresented voices are telling their own stories, literally and figuratively.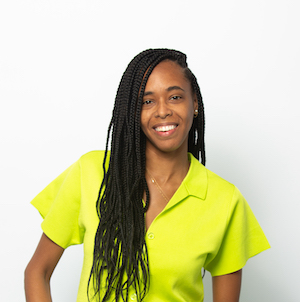 Taylor Camille
Taylor Camille is an international producer, writer and director whose work spans from narrative to documentary, branded content and podcasting. She tells stories that empower; approaching her work intentionally to capture our diverse expression and inspire global audiences to acknowledge their social responsibility and tap into their power to promote change. Previously, Taylor served as a producer at Refinery29 and Bustle Digital Group executing campaigns for brands like Google, Dove, and Nivea. With a focus on storytelling and strategy, she garners interest, increases engagement and informs viewers on a variety of topics. Her work on the Project #ShowUs campaign for Dove was recognized by The Telly Awards with a Silver Award for Social Responsibility. On a mission to amplify the voices and lived experiences of Black women and women of color Taylor founded Blaquesmith Productions. She's currently using her voice to discuss and share the health histories of people of color on her podcast, Beyond Our Cells and to help others find the wellness practices that fit their frequency as a co-host on the Well+Good podcast.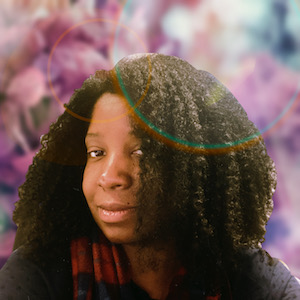 Melissa R. Daniel
Architecture Is Political - Creator/Host
Melissa R. Daniel is an architectural designer in Maryland, and the creator and host of the Architecture is Political, a podcast where Black and Brown folks have a conversation about architecture. She served as executive co-chair of the 2017 AIA Women's Leadership Summit, and was a recipient of a 2018 AIA Associates Award.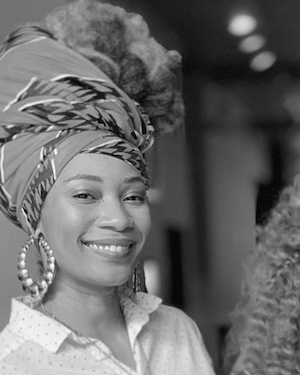 Janicia Francis
Janicia Francis is a podcast producer, cultural critic, and womanist race nerd from the Bronx. She is a recurring panelist on The Grapevine, and one half of the long running Tea with Queen and J. podcast focused on dismantling white supremacist patriarchal capitalism within ourselves and larger systems while laughing and indulging in Black joy. Committed to increasing visibility and access for Black, Indigenous and other people of color in podcasting she co-founded #PodinLiveNYC in 2017, the largest annual Black podcast meetup in the world. In addition to freedom and liberation, Janicia loves cosplay and crab-legs, and asks that you do not call her a "lady".
Moderators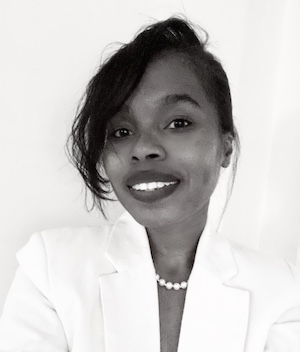 Marsha Alejandro
Black & Brown Podcast Collective - Creator
Due to a love of podcasts and realization of the need to highlight, amplify, and support podcasters of color, Marsha Alejandro created the Black & Brown Podcast Collective. The Black & Brown Podcast Collective is a digital hub for podcasters of color and their allies to seek resources and networking opportunities that help support podcasters' growth and needs. Members of the collective have access to receive micro-grants, valuable podcasting information/advice, networking opportunities, sponsorship, and promotional opportunities. Marsha continues to work towards creating innovative initiatives and opportunities for people of color. In 2008 Marsha was honored during the "Brooklyn Extraordinary Women" event for creating New York's first women's print and online newspaper, which highlighted extraordinary women in New York and beyond. This publication placed a special emphasis on highlighting women of color who were influential and innovative in their specific industries. This honor then led to her being given the title of Crown Heights Ambassador in2008. After the successful launch of "WomeNyc," Marsha went onto pursue her graduate studies, where through her education, she gained the knowledge that opened the door to more innovative ideas. After ending the chapter of "WomeNyc," she decided to not only highlight women of color but all people of color. She merged her love of podcasting and advocacy goals for people of color to create The Black & Brown Festival & Collective. Marsha holds a B.A. in Social Studies, an M.A. in Media Communications, an M.A. in Management & Leadership, an M.B.A., M.Ed with a graduate certification in Global Sustainability for Education.
Date & Time
Wednesday, July 28, 2021
7:00 PM - 8:00 PM EDT
Location
Virtual Online
RSVP Instructions
Please join this discussion via the ZOOM link in your confirmation email.
For questions, please contact Nevin at nkelly-fair@thegotham.org