Get your podcast or audio project off the ground and to the right listeners!
Overview
Audio narratives — from nonfiction podcasts to serialized fictional storytelling — have been on the rise over the past few years. In this Meet the Decision Makers session, meet with experienced producers and studio execs from across the audio industry for insider tips on development, audience engagement, packaging, distribution, and more.
ABOUT THE GOTHAM WEEK CONFERENCE
The Gotham Week Conference explores the art and business of film and media today. Seasoned mentors and industry leaders make the Conference the premier forum for creators to break through and take their careers to the next level. Through panels, workshops, and networking opportunities, creators access the tools they need to connect with audiences, expand their story's reach, and build sustainable careers.
ABOUT GOTHAM WEEK
Back IRL for the first time in three years, Gotham Week 2022 will take place at the Brooklyn Navy Yard, September 17-23, and also includes virtual programming and events. Each year, Gotham Week connects groundbreaking talent in film, TV, and audio to the ecosystem of industry decision-makers, experts, and organizations that support their success. Through Project Market discoveries and acquisitions, innovative Conference programming, and the inaugural partner Expo, Gotham Week gives independent creators critical industry access, resources, and opportunities to grow their network. It provides a unique platform from which groundbreaking careers and projects have launched, celebrating the creativity, boldness, and determination The Gotham is all about.
Panelists
Kat Aaron
Pineapple Street Studios - Executive Producer for Development
Kat Aaron is the executive producer for development at Pineapple Street Studios. She was the senior producers on several Pineapple shows, including Will Be Wild and Because of Anita.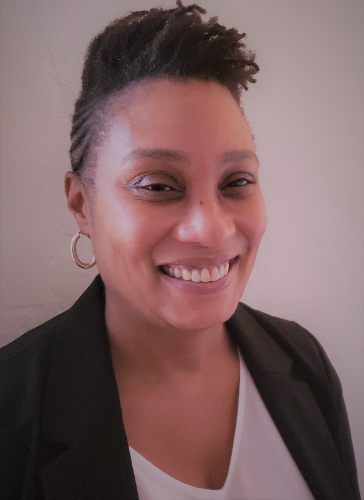 Inuka Bacote-Capiga
Hot Sauce Productions - SVP, Development & Production
Inuka Bacote-Capiga is a recovering attorney with 10+ years of entertainment professional experience. Inuka's producing credits include the feature documentary SUMMER OF SOUL, which recently won an Oscar for Best Documentary. She executive produced the feature documentary BEBA, a TIFF Doc selection that premiered at the 2021 Toronto International Film Festival and was acquired by NEON. She produced the feature film, THE 40-YEAR- OLD VERSION which garnered her an Independent Spirit Award nomination. She also co-executive produced the Daytime Emmy winning LGBTQ series, EASTSIDERS. Currently, she is SVP Development & Production for Hot Sauce Productions which has a multi-year first look deal with Sony Pictures Television. Inuka also serves as an affiliate of The Blackhouse Foundation, a non- profit organization dedicated to expanding opportunities for diverse content creators. She is a member of the Producers Guild of America.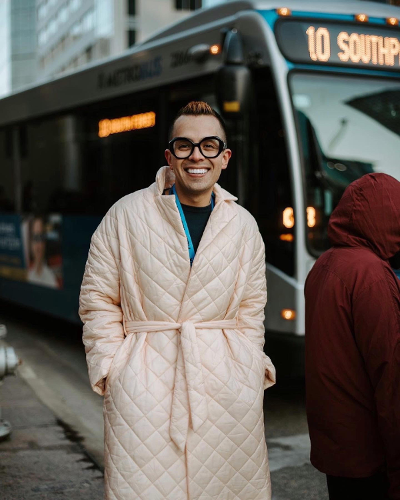 Julian De La Paz
Spotify - Creative Executive
After graduating from the Georgetown School of Foreign Service in May 2015, Julian joined the NBCUniversal Page Program and went on to work for NBCU Talent Development, Telemundo Enterprises, The TODAY Show and USA/SYFY. One of his most memorable experiences was joining the cast of The Hoda Show on SiriusXM's TODAY Show Radio, where he served as an on-air contributor for two years. In May 2019, he joined the Podcast Development team at Spotify, the world's most popular music streaming service, and in January 2020, he transitioned to the TV/Film team as a Creative Executive. In this role, he adapts Spotify podcast IP for the screen, including series and features. In his spare time, Julian serves as a Chairman for the Georgetown University Alumni Admissions Program and as a board member for the Georgetown University Board of Governors and Big Apple Recreational Sports, New York City's premier LGBTQIA+ social sports league.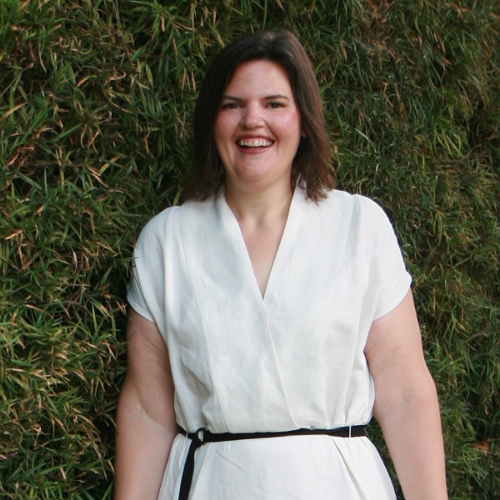 Joy Fowlkes
The Gernert Company - Podcast Agent
Joy Fowlkes began her career in publishing first at Foundry Literary + Media, then at CAA. Around the same time, a little podcast called Serial was taking the United States by storm, and after listening, Joy had never felt so inspired or had an apartment so clean. When she relocated to the West Coast, she pivoted to audio production, working as a showrunner for Good Night Stories for Rebel Girls and The Yes Theory Podcast (Headspace). In 2021, she joined The Gernert Company as a podcast agent, working out of the LA office.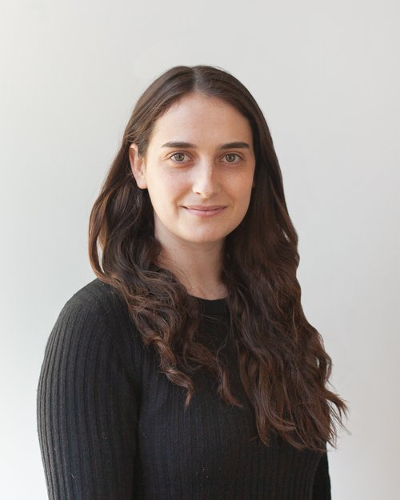 Emily Rudder
Wonder Media Network - Chief of Staff
Emily Rudder is the Chief of Staff at Wonder Media Network. She works across editorial and development to create award-winning original podcasts for WMN and partners like Spotify, Audible, Pfizer, and Condé Nast. WMN's latest narrative series, I Was Never There, premiered at The Tribeca Festival in 2022 and received a Special Jury Mention. Prior to working in audio, she worked on international campaigns focused on advancing global health, water conservation, environmental justice and refugee rights. Emily graduated from Brown University with a BA in Urban Studies. 
Date & Time
Friday, September 23, 2022
9:00 AM - 11:00 AM EDT
RSVP DEADLINE: September 23, 2022 @ 8:45 AM
Location
Virtual Online
ACCESSIBILITY
If you require accessibility needs to attend the event, please reach out to accessibility@thegotham.org.
RSVP Instructions
REGISTRATION INFORMATION
This event will occur virtually via Zoom. You will receive the Zoom link and information about how to access the event upon registration confirmation via email.

If you are attending with a guest, they must RSVP independently.
GOTHAM MEMBERS
PAYMENT INFORMATION
Contact
Contact us at info@thegotham.org with any questions.