Learn proven, cost-effective filmmaking and business techniques for producing a $50,000 (or less!) film project.
Overview
In this class, you will learn proven, cost-effective filmmaking and business techniques for producing a $50,000 (or less!) film project. We'll go step-by-step through the filmmaking process to discover tips and tricks for developing, planning, and producing a microbudget film.
During this two-part workshop, filmmaker Paul Harrill (Light From Light, Something Anything) and producer Kelly Williams (Sorry to Bother You, I Used to Go Here) will take you through each stop on the road to making your film: how to build a lean budget from your initial conception or screenplay, how to navigate funding (through self-finance or crowdsourcing or other means), and how to responsibly manage all the stages of production to stay on (or under!) budget while keeping true to the spirit of the project. Other topics include how to find producing partners, how to work with COVID-19 protocols, and a discussion of regional production.
TAKEAWAYS
How to develop a script or story treatment that can be filmed on a microbudget
How to raise money from investors, fans, friends, and family (and the legal issues involved)
Pre-production tips for an efficient and well-scheduled shoot with special attention given to locations, permits, and insurance
On-set tips and answers to other mysterious, on-the-fly production questions (We'll also discuss catering a microbudget shoot!)
A brief overview of the film festival and digital distribution landscape, and how to build these strategies into your microbudget
Class Dates/Times:
Tuesday, February 9th 6 PM ET – 9 PM ET
Thursday, February 11th 6 PM ET – 9 PM ET
Instructors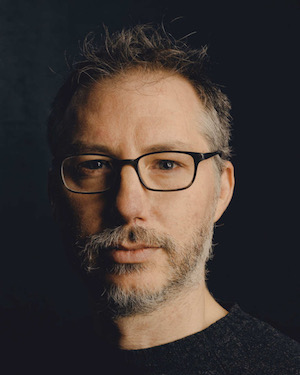 Paul Harrill
Self-Reliant Film - Founder
Paul Harrill's films have screened around the world theatrically, at festivals and museums, on television, and via streaming platforms at venues including Sundance, The Museum of Modern Art, PBS and Netflix. Light From Light, Harrill's latest feature, stars Marin Ireland and Jim Gaffigan. After its premiere at Sundance, Light From Light was released theatrically by Grasshopper Film and earned the "Certified Fresh" distinction from Rotten Tomatoes. Harrill's debut feature Something, Anything was named a New York Times Critics' Pick and was a 2014 IFP Narrative Lab selection. From 2005-2015, Harrill maintained a filmmaking blog, selfreliantfilm.com, to champion personal, regional, and do-it-yourself cinema.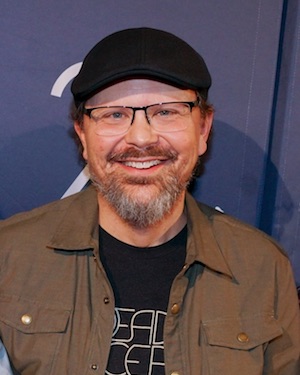 Kelly Williams
Sorry to Bother You - Producer
KELLY WILLIAMS produced the 2020 feature comedy I USED TO GO HERE, starring Gillian Jacobs and Jemaine Clement and the short film RULES FOR WEREWOLVES, starring Finn Wolfhard. As well as the recently completed feature films MARK, MARY + SOME OTHER PEOPLE, starring Ben Rosenfield and NO FUTURE, starring Catherine Keener and Carlie Heaton. Williams has produced numerous acclaimed films such as the 2019 Independent Spirit Award winner for Best First Feature SORRY TO BOTHER YOU, LIGHT FROM LIGHT starring Jim Gaffigan, HELLION starring Aaron Paul and Juliette Lewis, as well as 6 YEARS and THE LONG DUMB ROAD, both directed by Hannah Fidell. Based in Austin, TX, Williams is a 2012 Sundance Institute Creative Producing Fellow and a 2015 Sundance Institute Catalyst Fellow. Along with producing partner, Jonathan Duffy, he was nominated for the Producers Award at the 2019 Independent Sprit Awards. Prior to producing, Williams worked as a film programmer for various film festivals for over a decade. While at the Austin Film Festival, he was awarded the 2007 International Film Festival Summit Excellence Award.
Date & Time
Tuesday, February 9, 2021
6:00 PM - 8:00 PM EST
RSVP DEADLINE: February 10, 2021 @ 12:00 AM
Location
Virtual Online
RSVP Instructions
Please join this Class via ZOOM. Links will be sent out the day of the first class.
For questions, please contact nkelly-fair@thegotham.org
Spots are limited.