Get first-hand insight into producing fiction projects from these decision-makers!
Synopsis
Fiction producers provide both creative support and strategic know-how that allow directors to execute their vision. As you prepare to embark on your next project, join us for this Meet The Decision Makers session to learn from experienced fiction producers about the challenges and pitfalls they encountered while producing their features and narrative series and how to ensure your project stays on the right path.
ABOUT THE GOTHAM WEEK CONFERENCE
The Gotham Week Conference explores the art and business of film and media today. Seasoned mentors and industry leaders make the Conference the premier forum for creators to break through and take their careers to the next level. Through panels, workshops, and networking opportunities, creators access the tools they need to connect with audiences, expand their story's reach, and build sustainable careers.
ABOUT GOTHAM WEEK
Back IRL for the first time in three years, Gotham Week 2022 will take place at the Brooklyn Navy Yard, September 17-23, and also includes virtual programming and events. Each year, Gotham Week connects groundbreaking talent in film, TV, and audio to the ecosystem of industry decision-makers, experts, and organizations that support their success. Through Project Market discoveries and acquisitions, innovative Conference programming, and the inaugural partner Expo, Gotham Week gives independent creators critical industry access, resources, and opportunities to grow their network. It provides a unique platform from which groundbreaking careers and projects have launched, celebrating the creativity, boldness, and determination The Gotham is all about.
Panelists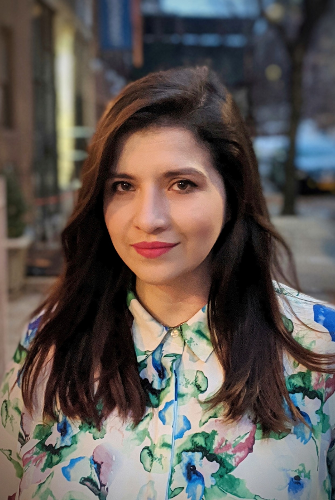 Maria Altamirano
Maria Altamirano is a Peruvian-American producer whose work has been featured at festivals worldwide, including Cannes, Sundance, SXSW, and San Sebastián. A Film Independent Producing Lab Fellow and The Gotham/Rotterdam Lab Fellow, her credits include Alexis Gambis' SON OF MONARCHS (HBO Max), winner of the Alfred P. Sloan Feature Film Prize at the 2021 Sundance Film Festival, and Raven Jackson's award-winning short NETTLES (Criterion Channel). She is in post-production for Jackson's debut feature ALL DIRT ROADS TASTE OF SALT, produced in partnership with PASTEL and A24, and is a Co-Producer on HBO's critically-acclaimed comedy series LOS ESPOOKYS. Maria completed NYU's MBA/MFA program, where she received the Media Services Award for excellence in creative producing. Prior to filmmaking, Maria was Market Research Manager at Paramount Pictures where she generated key development and marketing insights for the studio's slate.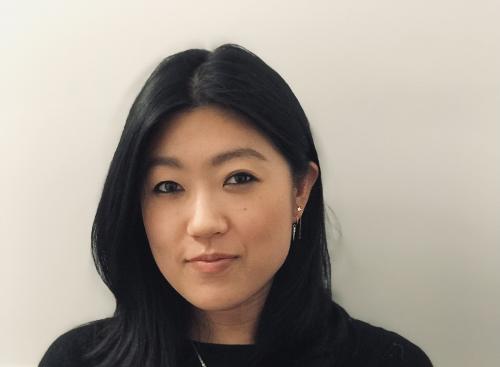 Lauren Chen
Lauren Chen is an independent producer based in New York City. She was previously Director of Production and Development for James Schamus at Symbolic Exchange, where she worked on films such as INDIGNATION (2016), CASTING JONBENET (2017), and A PRAYER BEFORE DAWN (2018). Her more recent credits include ADAM (dir. by Rhys Ernst, starring Margaret Qualley and Leo Sheng), which was released in 2019 by Wolfe Video, and THE TOMORROW MAN (dir. by Noble Jones, starring Blythe Danner and John Lithgow), which was released in 2019 by Bleecker Street Media. Both films had their world premieres at Sundance 2019. Chen was an Associate Producer on DRIVEWAYS (dir. by Andrew Ahn, starring Hong Chau and Brian Dennehy) which premiered at Berlin Film Festival in 2019, and was released by FilmRise in 2020. She also worked on Kitty Green's sophomore feature, THE ASSISTANT (starring Julia Garner and Matthew Macfadyen), which premiered at Telluride Film Festival in 2019 and was released by Bleecker Street Media in 2020. Chen started her career in the entertainment industry as a film and television actor (credits include THE OBJECT OF MY AFFECTION (1998) and WIREY SPINDELL (1999)). Prior to Symbolic Exchange, Chen was at Maven Pictures, where she worked on films such as TEN THOUSAND SAINTS (2015), AMERICAN HONEY (2016), and FREAK SHOW (2017). More recently, she produced several narrative podcasts with Best Case Studios, including "Ghostwriter" (dir. by Kimberly Senior, starring Kate Mara and Adam Scott) and "Treat" (dir. by Jaki Bradley, starring Kiernan Shipka and Marin Ireland), both of which were released by Cadence13 in 2021, and "The Cinnamon Bear" (dir. by David Cromer, starring Alan Cumming, Milo Manheim, Bridget Everett, Johnny Galecki, Ryan Reynolds) which was released by Audible in 2021. Chen is currently Post-Production Supervising multiple projects, including RESURRECTION (dir. by Andrew Semans, starring Rebecca Hall and Tim Roth) which premiered at Sundance 2022, ALL DIRT ROADS TASTE OF SALT (dir. by Raven Jackson, produced by Pastel and A24), and a seven-part limited series entitled THE LAST MOVIE STARS (dir. by Ethan Hawke) for CNN+ and HBO Max. She is also in development on several feature films. Chen is originally from Princeton, New Jersey and received her B.A. from Wellesley College in English Literature.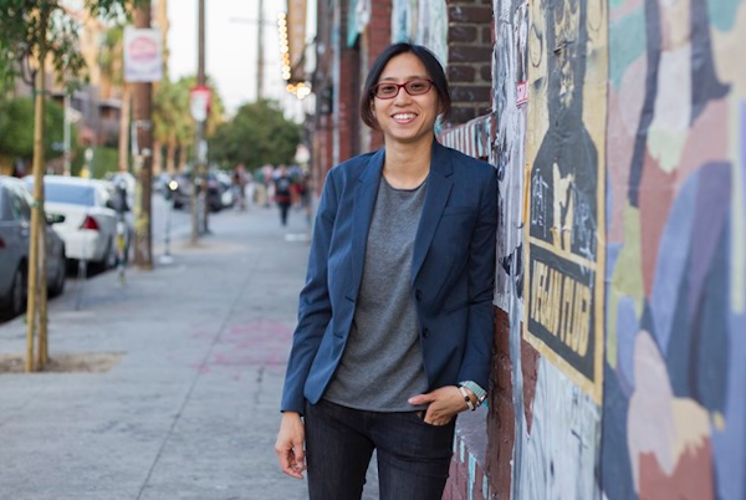 Pin-Chun Liu
Pin-Chun Liu earned a sociology degree from National Taiwan University, and later her MFA in Producing from the AFI Conservatory. Her features and short films, including WAY IN RYE, CONTRAPELO and WONDERLAND, have played over 50 festivals worldwide, winning multiple awards and widespread distribution. Her most recent films, TEST PATTERN, which won the Blackstar Lionsgate/Starz Producer Award was distributed theatrically by Kino Lorber in 2021 and was nominated for three Gotham Awards including Best Picture and four Independent Spirit Awards; and PAPER TIGER, which premiered at the 2020 Austin Film Festival and won the Narrative Feature Audience Award, was released in the summer of 2021 by Gravitas Ventures. Pin-Chun is drawn to stories of human struggle, of small individuals caught in big systems, intimate character studies, and desperate odds. Her passion remains collaborating with talented filmmakers and championing diverse and underrepresented voices.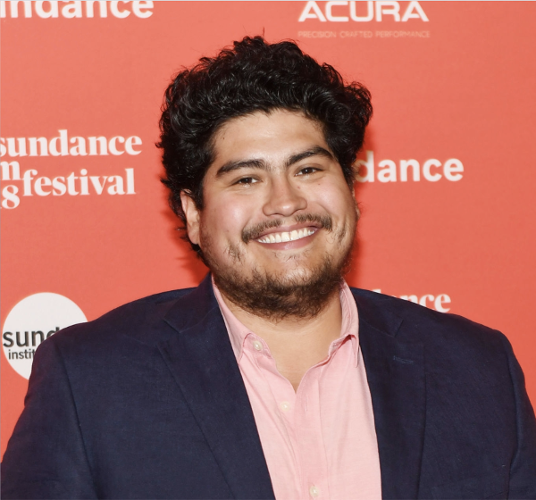 Carlos Zozaya
Carlos Zozaya is an independent feature film producer with a BFA from NYU's Tisch School of the Arts. He served as a Co-Producer on Chained For Life (Dir. Aaron Schimberg), and as lead producer, helmed Sebastián Silva's Tyrel, which premiered at the 2018 Sundance Film Festival and was released by Magnolia Pictures (2018). His next project, Aviva, (Dir. Boaz Yakin) with choreography by Bobbi Jene Smith was an official selection of the 2020 SXSW Film Festival and was released by Outsider Pictures / Strand Releasing (2020). Carlos' most recent feature, We're All Going to the World's Fair (Dir. Jane Schoenbrun) premiered to critical acclaim at the 2021 Sundance Film Festival. It was picked up by Utopia Select for a very successful theatrical run and has just made its SVOD premiere on HBO Max. His upcoming projects include Bobbi Jene Smith's directorial debut, Broken Theater (Mad Gene Media / Dweck Productions), the latest feature film from directors Bill & Turner Ross (Department of Motion Pictures), and Haley Elizabeth Anderson's directorial debut, Flotsam/Jetsam (Flies Collective / Dweck Productions). In 2018 he was selected as a Gotham fellow for the IFFR Producer's Lab in Rotterdam. Carlos was raised in Mexico City and now resides in Brooklyn, New York.
Date & Time
Friday, September 23, 2022
12:00 PM - 2:00 PM EDT
RSVP DEADLINE: September 23, 2022 @ 11:45 AM
Location
Virtual Online
ACCESSIBILITY
If you require accessibility needs to attend the event, please reach out to accessibility@thegotham.org.
RSVP Instructions
REGISTRATION INFORMATION
This event will occur virtually via Zoom. You will receive the Zoom link and information about how to access the event upon registration confirmation via email.

If you are attending with a guest, they must RSVP independently.
GOTHAM MEMBERS
PAYMENT INFORMATION
Contact
Contact us at info@thegotham.org with any questions.