Cover the essentials for managing your film and media career with these decision-makers!
Synopsis
Don't underestimate the importance of building a foundation of skills and knowledge to support you as you navigate your career or embark on new projects. During this Meet the Decision Makers session, meet with industry professionals with expertise in entertainment law, marketing strategy, creative talent management, and career coaching.
ABOUT THE GOTHAM WEEK CONFERENCE
The Gotham Week Conference explores the art and business of film and media today. Seasoned mentors and industry leaders make the Conference the premier forum for creators to break through and take their careers to the next level. Through panels, workshops, and networking opportunities, creators access the tools they need to connect with audiences, expand their story's reach, and build sustainable careers.
ABOUT GOTHAM WEEK
Back IRL for the first time in three years, Gotham Week 2022 will take place at the Brooklyn Navy Yard, September 17-23, and also includes virtual programming and events. Each year, Gotham Week connects groundbreaking talent in film, TV, and audio to the ecosystem of industry decision-makers, experts, and organizations that support their success. Through Project Market discoveries and acquisitions, innovative Conference programming, and the inaugural partner Expo, Gotham Week gives independent creators critical industry access, resources, and opportunities to grow their network. It provides a unique platform from which groundbreaking careers and projects have launched, celebrating the creativity, boldness, and determination The Gotham is all about.
Panelists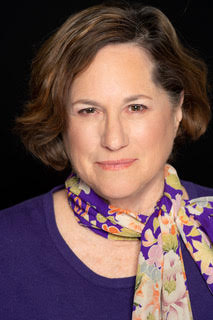 Jane Applegate
Showbizing - Co-Founder
Jane Applegate is an experienced writer and producer of award-winning independent projects. She's currently producing "The Remarkable Women," a hybrid documentary anthology series about the women behind the success of iconic men. This international project will be shot in the U.S., France, Ireland, Poland, Romania and England. Applegate works with filmmakers around the world as a production and career coach through www.Showbizing.com, co-founded with Julie Crosby. Applegate teaches the business of film course at the Feirstein Graduate School of Cinema, Brooklyn College. She is a member of The Girls Club, NYWIFT and a mentor for The Gotham.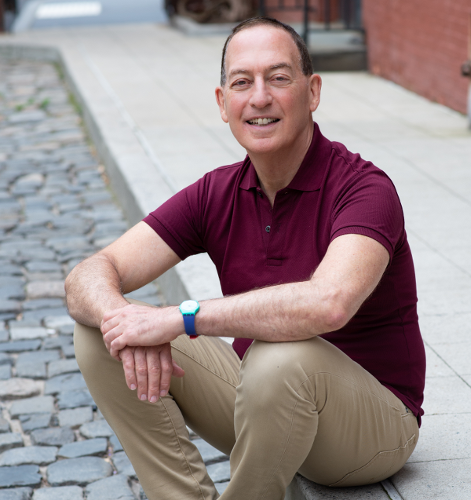 Jim Arnoff
Jim Arnoff is a Certified Career, Business, Life Coach to the entertainment industry. With his background as a television packaging agent at William Morris, he consults on shaping pitches and sizzle reels. He practices entertainment law in television and film. Jim graduated from the University of Pennsylvania, George Washington University School of Law and the Institute for Professional Excellence in Coaching. He leads workshops for Veterans in Media and Entertainment, the National Academy of Television Arts & Sciences, Alliance of Women Directors, Writers Guild of America, New York Women in Film & Television, NYU Tisch School of the Arts/Tisch West Alumni, NYU Arts & Entertainment Alumni Network, NYU LGBT Alumni Network, The Actors Fund, Hollywood Radio & Television Society, Women in Film and National Association of Latino Independent Producers. Jim is also a faculty member of the School of Visual Arts.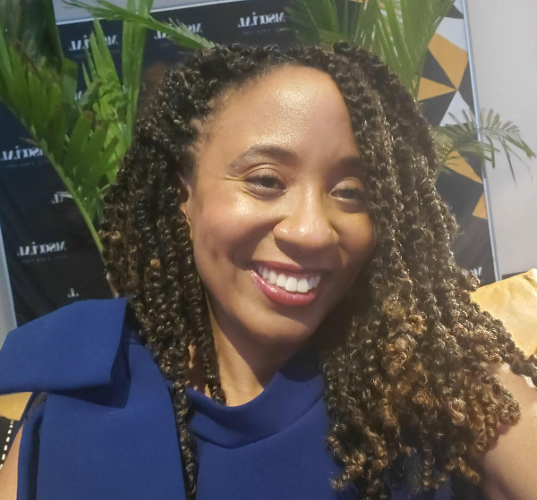 Janine Beach
Phoenix Entertainment Advisors - Founder and Principal
Janine Beach is an entertainment attorney based in New York and Toronto. She is the founder and principal of Phoenix Entertainment Advisors and of counsel at Nevin Law Group. Janine's legal practice focuses on production legal services and representation of creative talent across film, television and digital media. As production counsel, Janine negotiates and drafts film and television deals across development, financing, production and distribution. As a talent attorney, she structures and negotiates deals for actors, directors, writers, producers and personalities. Janine is especially focused on serving diverse clients and international markets. Her clients' films have premiered at Cannes, Berlinale, Sundance, Toronto, SXSW and Tribeca. Prior to starting Phoenix, Janine practiced law at leading entertainment firms and production companies in Los Angeles, New York and Toronto. She holds a Juris Doctor and an MBA from Columbia University and is a frequent guest speaker at conferences, film festivals and universities.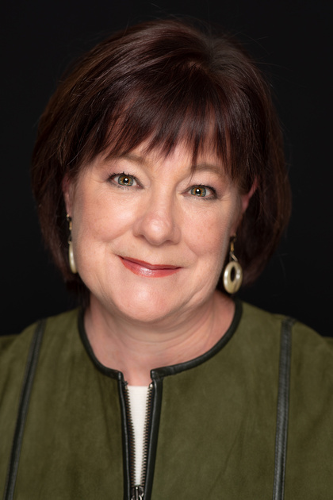 Julie Crosby
Cromono International - Founding Partner
Julie Crosby is a founding partner of Cromono International. With offices in New York, Paris and Taipei, Cromono has collectively garnered 300+ credits on live theater, rock concerts, comedy and cabaret shows, digital media projects and films. Crosby's work on Broadway and off, including a decade as the leader of WP Theater, has resulted in an extensive network of writers, creators and producers. Her screen credits include the web series Heirloom, which clocked 5M+ online views before being licensed by Screen Media. Among other projects, Crosby is currently in post-production with The Warm Season, a narrative feature film directed by Janet Grillo. Crosby holds a Ph.D. in medieval drama from Columbia University.
Date & Time
Friday, September 23, 2022
12:00 PM - 2:00 PM EDT
RSVP DEADLINE: September 23, 2022 @ 11:45 AM
Location
Virtual Online
ACCESSIBILITY
If you require accessibility needs to attend the event, please reach out to accessibility@thegotham.org.
RSVP Instructions
REGISTRATION INFORMATION
This event will occur virtually via Zoom. You will receive the Zoom link and information about how to access the event upon registration confirmation via email.

If you are attending with a guest, they must RSVP independently.
GOTHAM MEMBERS
PAYMENT INFORMATION
Contact
Contact us at info@thegotham.org with any questions.