Join Brown Girls Doc Mafia for a serious conversation about getting paid as a filmmaker.
Overview
Time and again we hear filmmakers talk about being overworked, underpaid, and uncredited for their work. As our media industries are being called upon to re-examine who is shaping our stories, we have to simultaneously look at our labor practices and reimagine what they could look like, both within companies and on individual crews. When employers pay fair wages, provide safe work environments, and acknowledge the talent and efforts of the filmmakers they employ, the filmmakers and projects are seen, heard, and valued more. For an industry heavily dependent on freelance labor, the minimum standard must be equitable, fair pay, and credit.
As organizations that are accountable to storytellers of color, we've collectively found the need to create our own job pipelines to create opportunities that are within safe and just spaces for our communities to tell their own stories. Why is that? What have we learned through our pipelines that can inform industry practices at large? What can those in hiring roles and at larger, well-funded companies do to push forward a culture that treats people equitably? How can those in our communities better advocate for themselves and each other? What more can we do as organizations and collectively to inform this change? Real talk.
ABOUT THE GOTHAM WEEK EXPO
The Gotham Week Expo brings together partners from our Expanding Communities, Owning It, and Gotham EDU programs for the first time. The Expo will showcase thought leadership on the advancement of the film and media industries while amplifying partner organizations and communities.
ABOUT GOTHAM WEEK
Back IRL for the first time in three years, Gotham Week 2022 will take place at the Brooklyn Navy Yard, September 17-23, and also includes virtual programming and events. Each year, Gotham Week connects groundbreaking talent in film, TV, and audio to the ecosystem of industry decision-makers, experts, and organizations that support their success. Through Project Market discoveries and acquisitions, innovative Conference programming, and the inaugural partner Expo, Gotham Week gives independent creators critical industry access, resources, and opportunities to grow their network. It provides a unique platform from which groundbreaking careers and projects have launched, celebrating the creativity, boldness, and determination The Gotham is all about.
Panelists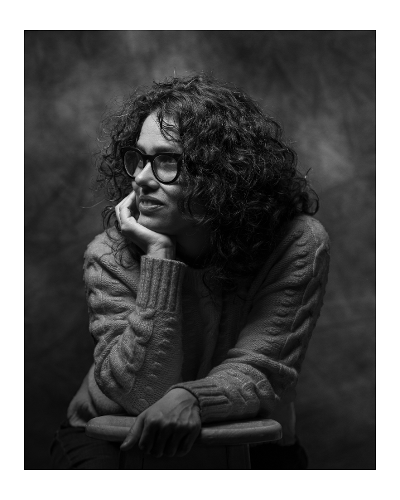 Carla Gutiérrez
Carla Gutiérrez ACE is an Emmy and Eddie nominated documentary editor. She edited the Oscar nominated films RBG and LA CORONA, and recently completed PRAY AWAY (Netflix Original, Tribeca premiere). Her latest film, JULIA, about renowned chef, and television personality Julia Child, premiered at Telluride 2021 and was an official selection of the Toronto Film Festival. Carla's work has received awards at Sundance, Tribeca, Berlinale, Outfest, the Critic's Choice Awards, the National Board of Review Awards and the DuPont Columbia Awards. She has been a creative adviser for the Sundance Edit Lab, and a mentor for the Firelight Producers' Lab, The Karen Schmeer Diversity Program, and the Tribeca Film Fellows program. Carla is a member of the Academy of Motion Pictures and the American Cinema Editors. She received a Masters in Documentary Film from Stanford University.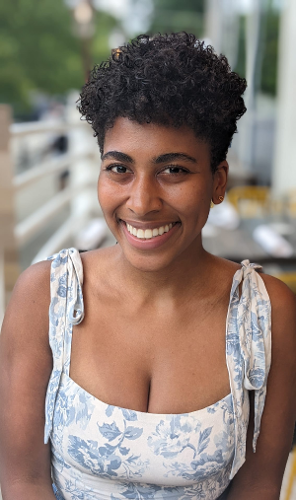 Cydney Tucker
Cydney Tucker is an Emmy-nominated journalist and documentary director currently based in Atlanta, Georgia. She has written, produced, and directed films for a variety of legacy and digital media organizations including CBS News, NBC News, Al Jazeera International, and RYOT. Her latest projects include two films for The New York Times Presents' Hulu/FX documentary series, and a short film, Rebyrth. Her work has been featured in several festivals including SXSW, New Orleans Film Festival, Indie Memphis Film Festival, and Idlewild Film Festival. She was recently awarded a grant from the Sundance Institute and the International Documentary Association to support her latest project, House of Tulip.
Moderators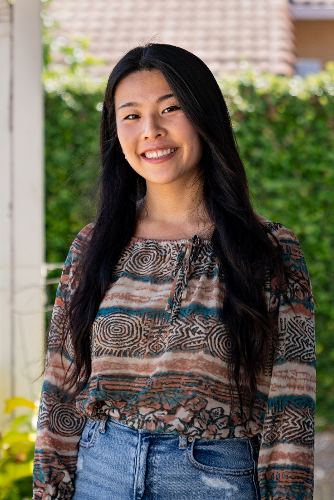 Kitty Hu
Brown Girls Doc Mafia - Advocacy and Impact Officer
Kitty Hu (she/he/they) is a queer Chinese diasporic documentary filmmaker and the Advocacy and Impact Officer at Brown Girls Doc Mafia. As the daughter of immigrants, Kitty's work applies community-centered documentary tactics to amplify stories at the intersection of justice and human relationships, looking at topics like labor, housing, culture, migration, and climate. Her work has been featured on HBO, CNN+, Hulu, PBS. Her personal short, Golden Boy, played in festivals nationally including DOC NYC and LAAPFF. She is a proud member of Brown Girls Doc Mafia, Asian American Documentary Network, and Asian American Journalists Association, and is currently based on unceded Lenape land—also known as Brooklyn, New York.
Presented With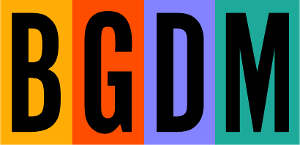 Brown Girls Doc Mafia (BGDM) is a powerful community of BIPOC women and non-binary professionals transforming the documentary industry. We work to disrupt inequity in the film industry by nurturing, amplifying, and investing in the creative capacity and success of our members. From just 200 members in 2015, our collective is now 5,000 members strong and growing. We've been on a mission to challenge the antiquated norms of the film industry by providing a safe community for our members, where their projects can incubate, and where their careers can evolve and flourish with the support from fellow Mafiosxs. From film festival access and directory visibility, to grants and workshop opportunities, we're committed to uplifting marginalized communities—until we are all thriving, together.
Date & Time
Sunday, September 18, 2022
11:00 AM - 12:00 PM EDT
RSVP DEADLINE: September 18, 2022 @ 10:45 AM
ACCESSIBILITY
Learn more about accessibility at Gotham Week at https://thegotham.org/gotham-week/accessibility. If you require accessibility needs to attend the event, please reach out to accessibility@thegotham.org.
RSVP Instructions
REGISTRATION INFORMATION
This event will occur in-person at the Brooklyn Navy Yard. You will receive location information and directions upon registration confirmation via email.

If you are attending with a guest, they must RSVP independently.

Attendance at this event is first-come, first-served. RSVP does not guarantee entry.

Attendees to Gotham Week Expo or Conference events must be fully vaccinated for COVID-19 prior to attending Gotham Week. Attendees will be required to show proof of vaccination upon check-in. Masks are strongly encouraged. To learn more about our COVID-19 event safety, please visit our Event Safety page.
Contact
Contact us at info@thegotham.org with any questions.