Ricky D'Ambrose, writer/director of The Cathedral, discusses the production of his acclaimed ultra-low-budget feature.
Overview
Ricky D'Ambrose's second feature, The Cathedral, is a beautifully elegiac and introspective feature that, through the viewpoint of the young son, follows a family's rise and fall through the late '80s into the '90s. Premiering at the Venice Film Festival before playing Sundance, and now in release from MUBI, the film is a triumph of economical filmmaking, using a boldly minimalist style and clever production and sound design to skillfully evoke its period. Filmmaker Editor Scott Macaulay will speak to D'Ambrose, one of the magazine's 25 New Faces, about the production decisions involved in making a period film on an ultra-low budget, and about scaling up to larger crews and casts from his previous micro-budget work.
ABOUT THE GOTHAM WEEK CONFERENCE
The Gotham Week Conference explores the art and business of film and media today. Seasoned mentors and industry leaders make the Conference the premier forum for creators to break through and take their careers to the next level. Through panels, workshops, and networking opportunities, creators access the tools they need to connect with audiences, expand their story's reach, and build sustainable careers.
ABOUT GOTHAM WEEK
Back IRL for the first time in three years, Gotham Week 2022 will take place at the Brooklyn Navy Yard, September 17-23, and also includes virtual programming and events. Each year, Gotham Week connects groundbreaking talent in film, TV, and audio to the ecosystem of industry decision-makers, experts, and organizations that support their success. Through Project Market discoveries and acquisitions, innovative Conference programming, and the inaugural partner Expo, Gotham Week gives independent creators critical industry access, resources, and opportunities to grow their network. It provides a unique platform from which groundbreaking careers and projects have launched, celebrating the creativity, boldness, and determination The Gotham is all about.
Panelists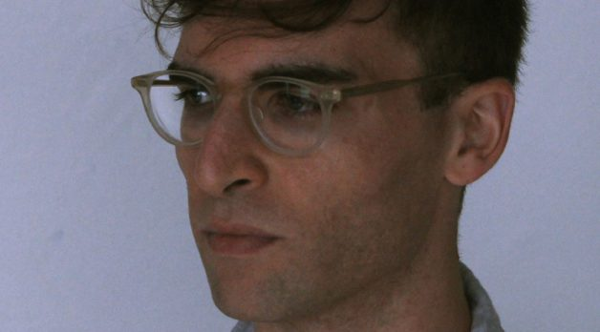 Ricky D'Ambrose
The Cathedral - Writer/Director
Ricky D'Ambrose is a writer and director in New York City. His second feature, The Cathedral, was produced with support from the Venice Biennale College Cinema and had its world premiere at the 78th Venice Film Festival and its North American premiere at Sundance. His short films and first feature, Notes on an Appearance, have screened at festivals internationally, including Berlin, Rotterdam, Vienna, the New York Film Festival, New Directors/New Films, and Jeonju. In 2017, he was named one of Filmmaker Magazine's 25 New Faces of Independent Film, as well as one of the decade's Best New Filmmakers by Richard Brody of the New Yorker magazine. As a critic, he has contributed to The Nation, Filmmaker, n+1, MUBI, and Film Quarterly. He is currently developing his third feature.
Moderators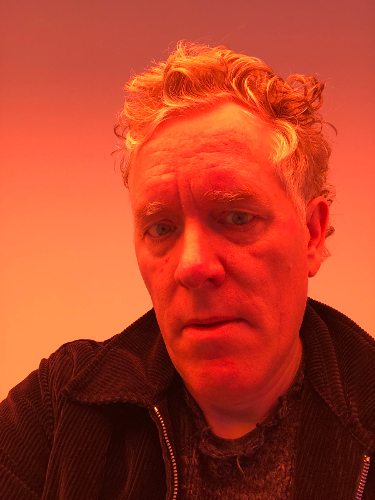 Scott Macaulay
Filmmaker Magazine - Editor
Scott Macaulay is the co-founder and Editor-in Chief of Filmmaker, the print magazine and website devoted to independent film published by the Gotham Institution for Film & Media. He is also an active New York-based producer. With Forensic Films, the company he co-founded with Robin O'Hara, he has produced and co-produced many independent features and international co-productions. Among his producing credits are Kitty Green's The Assistant and Casting JonBenet; Peter Sollett's Raising Victor Vargas; Elisabeth Subrin's A Woman, A Part; Alice Wu's Saving Face; Harmony Korine's Gummo and julien donkey-boy; and Tom Noonan's Sundance Grand Jury Prize-winning What Happened Was…. In 1998 he and O'Hara received a Spirit Award for Independent producing and in 2018 he was awarded the Cinereach Producing Fellowship.
Presented With

Founded in 1992, Filmmaker Magazine is a quarterly print magazine and daily-updated website covering the art, craft, and business of independent film.
Date & Time
Wednesday, September 21, 2022
11:30 AM - 12:30 PM EDT
RSVP DEADLINE: September 21, 2022 @ 11:15 AM
Location
Brooklyn Navy Yard - Building 303
399 Sands St
Brooklyn New York 11201
ACCESSIBILITY
If you require accessibility needs to attend the event, please reach out to accessibility@thegotham.org.
RSVP Instructions
REGISTRATION INFORMATION
This event will occur in-person at the Brooklyn Navy Yard. You will receive location information and directions upon registration confirmation via email.

If you are attending with a guest, they must RSVP independently.

Attendance at this event is first-come, first-served. RSVP does not guarantee entry.

Attendees to Gotham Week Expo or Conference events must be fully vaccinated for COVID-19 prior to attending Gotham Week. Attendees will be required to show proof of vaccination upon check-in. Masks are strongly encouraged. To learn more about our COVID-19 event safety, please visit our Event Safety page.
Contact
Contact us at info@thegotham.org with any questions.