Join the creator and co-host of I WAS NEVER THERE and learn how to launch a hit with your podcast network!
Overview
As an independent creator with a story to tell, it can be difficult to figure out how to get that story out in the world. Even after you've set up your mic and hit record, there's the question of attracting listeners to the show and growing your audience. If you've been in the podcasting industry for some time, then you've heard of a "podcast network." What exactly can a podcast network accomplish for your show, from development to distribution to adaptation?
Jamie Zelermeyer, co-host of the award-winning podcast I Was Never There, joins Wonder Media Network's Emily Rudder and Adesuwa Agbonile to share their insights on developing, promoting, and growing your podcast.
ABOUT THE GOTHAM WEEK CONFERENCE
The Gotham Week Conference explores the art and business of film and media today. Seasoned mentors and industry leaders make the Conference the premier forum for creators to break through and take their careers to the next level. Through panels, workshops, and networking opportunities, creators access the tools they need to connect with audiences, expand their story's reach, and build sustainable careers.
ABOUT GOTHAM WEEK
Back IRL for the first time in three years, Gotham Week 2022 will take place at the Brooklyn Navy Yard, September 17-23, and also includes virtual programming and events. Each year, Gotham Week connects groundbreaking talent in film, TV, and audio to the ecosystem of industry decision-makers, experts, and organizations that support their success. Through Project Market discoveries and acquisitions, innovative Conference programming, and the inaugural partner Expo, Gotham Week gives independent creators critical industry access, resources, and opportunities to grow their network. It provides a unique platform from which groundbreaking careers and projects have launched, celebrating the creativity, boldness, and determination The Gotham is all about.
Panelists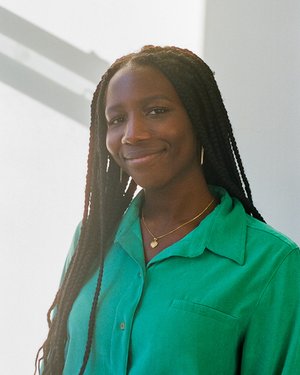 Adesuwa Agbonile
Wonder Media Network - Producer
Adesuwa Agbonile is a producer at Wonder Media Network. She's committed to telling surprising, unique stories that bring marginal voices to the forefront - no matter the genre or style. In the past year, she's worked on true crime, political chat shows, narrative style shows. She studied Economics and Creative Writing at Stanford, where she was also a producer for the Stanford Storytelling Project's podcast State of the Human. When she's not working, she's probably writing, rollerskating, or trying to find the best boba in the city.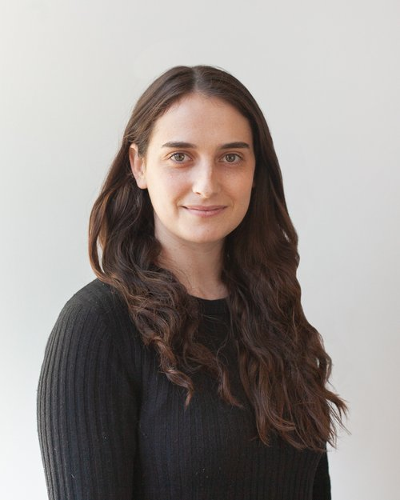 Emily Rudder
Wonder Media Network - Chief of Staff
Emily Rudder is the Chief of Staff at Wonder Media Network. She works across editorial and development to create award-winning original podcasts for WMN and partners like Spotify, Audible, Pfizer, and Condé Nast. WMN's latest narrative series, I Was Never There, premiered at The Tribeca Festival in 2022 and received a Special Jury Mention. Prior to working in audio, she worked on international campaigns focused on advancing global health, water conservation, environmental justice and refugee rights. Emily graduated from Brown University with a BA in Urban Studies.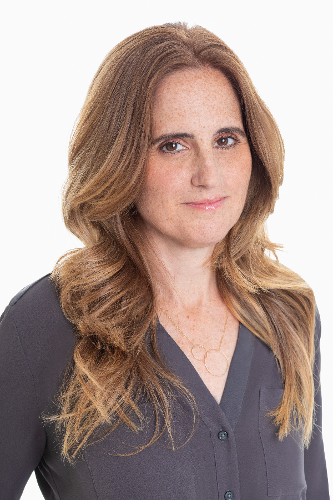 Jamie Zelermyer
I WAS NEVER THERE - Co-host/Creator
Jamie Zelermyer has been a New York based Producer and Production Executive for the past twenty plus years. Currently, she is the co-host and creator of I Was Never There, a serialized eight episode non- fiction podcast, made in collaboration with Wonder Media Network. The series premiered at The Tribeca Festival in 2022 garnering a Special Jury Mention and has cracked the top 20 on ApplePodcasts. She was the VP, Physical Production at Focus Features / Rogue Pictures for six years. Prior to Focus Jamie was a Line Producer and Production Manager working on films such as Igby Goes Down, Boys Don't Cry and You Can Count on Me. Jamie is the President of the Board of Directors of New York Women In Film and Television, and is an adviser on NYWIFT's The Writer Lab, a program for female Writer's over 40 funded by Meryl Streep and Nicole Kidman. 
Moderators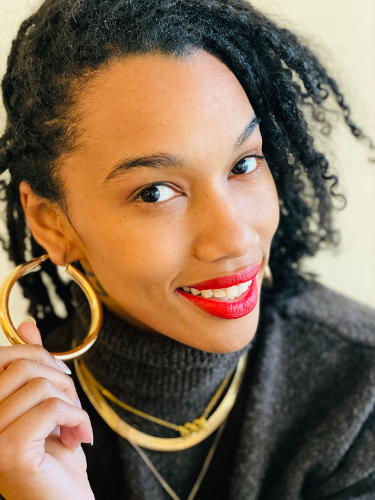 Se'era Spragley Ricks
Se'era Spragley Ricks is an audio producer and editor who has produced for Breakbeat's Culturati: Conversations with Kierna Mayo, More Sauce's Reality with The King, Cambridge and Associates' Unseen Upside, and the 25th Anniversary edition of Black Radio: Telling It Like It Was. Currently, Se'era is a freelance producer, producing an upcoming podcast with Ryan Coogler's Proximity Media and senior producing APM Studios' The Antidote with TV writers and producers Amy Aniobi and Grace Edwards.  Se'era is passionate about producing podcasts and documentaries that highlight and amplify misrepresented and diverse voices, their many lived experiences, and the lessons learned along the way. You can learn more and interact with Se'era's work at seerasharae.com.
Presented With

Date & Time
Tuesday, September 20, 2022
10:00 AM - 11:30 AM EDT
RSVP DEADLINE: September 20, 2022 @ 9:45 AM
Location
Brooklyn Navy Yard - Building 92
63 Flushing Ave
Brooklyn New York 11205
ACCESSIBILITY
If you require accessibility needs to attend the event, please reach out to accessibility@thegotham.org.
RSVP Instructions
REGISTRATION INFORMATION
This event will occur in-person at the Brooklyn Navy Yard. You will receive location information and directions upon registration confirmation via email.

If you are attending with a guest, they must RSVP independently.

Attendees to Gotham Week Expo or Conference events must be fully vaccinated for COVID-19 prior to attending Gotham Week. Attendees will be required to show proof of vaccination upon check-in. Masks are strongly encouraged. To learn more about our COVID-19 event safety, please visit our Event Safety page.
GOTHAM MEMBERS
PAYMENT INFORMATION
To use a discount code, please enter the code under 'Payment Information' as you complete your registration. Note: If you are using a promo code, you are still required to enter payment information.

Please note, due to high demand and limited seating, this ticket is non-refundable.
Contact
Contact us at info@thegotham.org with any questions.