Tune into a conversation with BODIES BODIES BODIES director Halina Reijn and HONK FOR JESUS. SAVE YOUR SOUL. director Adamma Ebo and producer Adanne Ebo.
Synopsis
During the Gotham Week Conference, this intimate 'Working With Actors' conversation will bring together the filmmakers behind Bodies Bodies Bodies and Honk For Jesus. Save Your Soul. to discuss their 2022 stand-out films and how they came together.
Halina Reijn's Bodies Bodies Bodies, starring Amandla Stenberg, Maria Bakalova, Myha'la Herrold, Chase Sui Wonders, Rachel Sennott, Lee Pace, and Pete Davidson, is an English-language debut for the director. This horror-comedy was released earlier this year in August.
Filmmaking duo Adamma and Adanne Ebo will make their feature film debut with Honk For Jesus. Save Your Soul., starring Regina Hall and Sterling K. Brown, this September. The film, which premiered at the 2022 Sundance Film Festival, is also an alumnus of the 2019 Gotham Week Project Market and is based on a 2018 short film of the same name.
Led by Darrien Gipson, Executive Director of SAGindie, the Ebo sisters and Reijn will dive into the casting process, how they got the best performances out of their actors, and what has helped or challenged them the most when working with actors.
ABOUT THE GOTHAM WEEK CONFERENCE
The Gotham Week Conference explores the art and business of film and media today. Seasoned mentors and industry leaders make the Conference the premier forum for creators to break through and take their careers to the next level. Through panels, workshops, and networking opportunities, creators access the tools they need to connect with audiences, expand their story's reach, and build sustainable careers.
ABOUT GOTHAM WEEK
Back IRL for the first time in three years, Gotham Week 2022 will take place at the Brooklyn Navy Yard, September 17-23, and also includes virtual programming and events. Each year, Gotham Week connects groundbreaking talent in film, TV, and audio to the ecosystem of industry decision-makers, experts, and organizations that support their success. Through Project Market discoveries and acquisitions, innovative Conference programming, and the inaugural partner Expo, Gotham Week gives independent creators critical industry access, resources, and opportunities to grow their network. It provides a unique platform from which groundbreaking careers and projects have launched, celebrating the creativity, boldness, and determination The Gotham is all about.
Panelists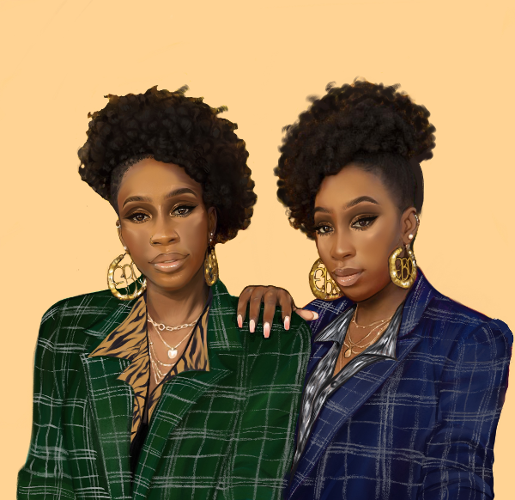 Adamma & Adanne Ebo
Adamma & Adanne Ebo are American-Nigerian identical twins who create together as a filmmaking duo. Their feature film HONK FOR JESUS. SAVE YOUR SOUL - written and directed by Adamma, produced by Adanne and starring Regina Hall and Sterling K. Brown sold to Focus Features and Monkepaw at the 2022 Sundance Film Festival. Their TV writing credits include the upcoming Amazon series MR & MRS SMITH and BATMAN: CAPED CRUSADER for HBOMax. They've also set up two pilot specs: SUPPLY, 404 with HBOMax, Gloria Sanchez, and MRC, and SUPASHAWTY GIRLS, FUNKAMATIC BANGBANG with 20th Television Animation and Freeform. Adamma has directed an episode of FX's ATLANTA and three episodes of Amazon & Donald Glover's HIVE. Both are Spelman College graduates; Adamma is a UCLA Film School graduate, and Adanne is a Northwestern Law School graduate. Adamma is a lover of all things video games, fashion, anime, naps, and daydreaming about the perfect Keyblade design. Likewise, Adanne also loves video games, fashion, anime, and training to become the Avatar—master of all four elements.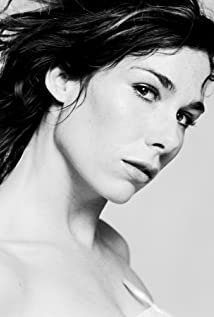 Halina Reijin
Halina Reijn is a renowned director, actress, author, and producer. Her critically acclaimed directorial feature film debut, Instinct, starring Carice van Houten and Marwan Kenzari, was the Netherland's 2019 Foreign Language Oscar submission and selected for such film festivals as Locarno, Toronto, BFI, Gent, Chicago, and Les Arcs. Instinct marked the first project for Man Up, the production company she formed with van Houten. Man Up produced the Dutch/Belgian television series "Red Light," set in the Red Light districts of Amsterdam and Antwerp, which Halina created, co-wrote, and starred. "Red Light" was named Best Television Drama and Halina was named Best Actress at the 2020 Golden Calf Awards. The series also won two awards at its world premiere at Canneseries in October 2020. She is also an accomplished film, television, and theatre actress who has worked with director Ivo van Hove at the International Theatre Amsterdam, performing leading roles around the world. She starred in the Oscar-nominated film Zus & Zo, Paul Verhoeven's Black Book, and Valkyrie, opposite Tom Cruise, and can also be seen in the Swedish series Conspiracy Of Silence, directed by Charlotte Brändström.
Moderators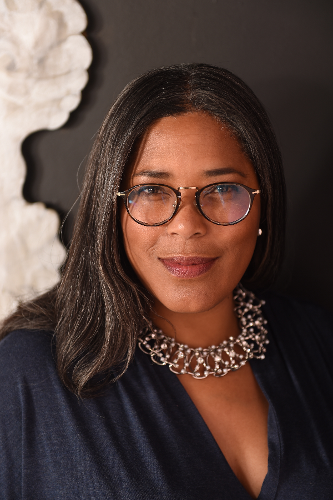 Darrien Gipson
SAGindie - Executive Director
Darrien Michele Gipson is the Executive Director of SAGindie. An M.F.A. recipient from the Peter Stark Producers Program at USC, Darrien was formerly the Vice President of Production for DEF Pictures. As Executive Director of SAGindie, Darrien leads a team responsible for independent filmmaker outreach and specializes in teaching low budget production focusing on the process for hiring professional actors via SAG-AFTRA's low budget contracts. She is a frequent moderator and speaker on panels and production workshops, negotiates sponsorship agreements with film festivals around the country, spearheads SAGindie's annual national advertising campaigns, oversees SAGindie.org, and throws several epic filmmaker parties.
Presented With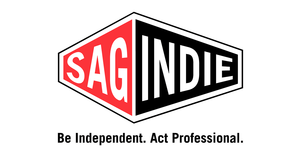 SAGindie promotes the working relationship between professional actors and passionate independent filmmakers. Since its formation in 1997, SAGindie has been traveling to film festivals, trade shows, and conventions spreading the word: Just because your film isn't produced by a studio doesn't mean you can't use professional talent. As a free resource, SAGindie offers filmmakers clarity and kinship by guiding them through the SAG-AFTRA signatory process, making it even easier to hire professional actors, regardless of budget. SAGindie is made possible by a grant from the SAG-AFTRA Producers Industry Advancement & Cooperative Fund.
Date & Time
Wednesday, September 21, 2022
12:00 PM - 1:30 PM EDT
RSVP DEADLINE: September 21, 2022 @ 11:45 AM
Location
Virtual Online
ACCESSIBILITY
If you require accessibility needs to attend the event, please reach out to accessibility@thegotham.org.
RSVP Instructions
REGISTRATION INFORMATION
This event will occur virtually via Zoom. You will receive the Zoom link and information about how to access the event upon registration confirmation via email.

If you are attending with a guest, they must RSVP independently.
GOTHAM MEMBERS
PAYMENT INFORMATION
To use a discount code, please enter the code under 'Payment Information' as you complete your registration. Note: If you are using a promo code, you are still required to enter payment information.

Please note, due to high demand and limited capacity, this ticket is non-refundable.
Contact
Contact us at info@thegotham.org with any questions.