Every project is different — here you'll learn how to create a financing plan unique to yours!
Synopsis
Often, the most daunting task for filmmakers is getting the financial resources to make their project. In this panel, experienced independent film producers will answer questions on the current funding landscape, grants, proposals, programs, funders, and how to build the materials and relationships to best showcase your work's potential. Participants will walk away with tools to create a funding strategy that works best for their particular project.
ABOUT THE GOTHAM WEEK CONFERENCE
The Gotham Week Conference explores the art and business of film and media today. Seasoned mentors and industry leaders make the Conference the premier forum for creators to break through and take their careers to the next level. Through panels, workshops, and networking opportunities, creators access the tools they need to connect with audiences, expand their story's reach, and build sustainable careers.
ABOUT GOTHAM WEEK
Back IRL for the first time in three years, Gotham Week 2022 will take place at the Brooklyn Navy Yard, September 17-23, and also includes virtual programming and events. Each year, Gotham Week connects groundbreaking talent in film, TV, and audio to the ecosystem of industry decision-makers, experts, and organizations that support their success. Through Project Market discoveries and acquisitions, innovative Conference programming, and the inaugural partner Expo, Gotham Week gives independent creators critical industry access, resources, and opportunities to grow their network. It provides a unique platform from which groundbreaking careers and projects have launched, celebrating the creativity, boldness, and determination The Gotham is all about.
Panelists
Alex Orlovsky
High Frequency Entertainment - Consultant & Producer
Alex Orlovsky has been working for many years on both sides of the financier/creative producer equation. He is a partner in High Frequency Entertainment, a film fund founded by Duncan Montgomery & Jack Selby who he has known since 2nd and 6th grade respectively. In addition to his role at High Frequency, Alex is partners with director Charlie McDowell and actress Lily Collins in Case Study Films. Orlovsky's recent credits include Michel Franco's Memory, starring Jessica Chastain and Peter Sarsgaard, Windfall , directed by Charlie McDowell, starring Jason Segel, Jesse Plemons and Lily Collins, Never Rarely Sometimes Always (Eliza Hittman), which took home the Silver Bear Grand Jury Prize at the Berlin International Film Festival 2020 and the Special Jury Award For Neo-Realism at Sundance 2020; as well as John and the Hole (Pascual Sisto), which was given the Cannes Official Selection 2020 label. Past credits include Silk Road, The Discovery, The Wolfpack, I Origins, The Place Beyond the Pines, Terri, Momma's Man, Blue Valentine, and Half Nelson. Mr. Orlovsky's films have been nominated for Academy Awards, Golden Globes, Independent Spirit Awards and Gotham Awards, and have played in major film festivals including Berlin, Cannes, Sundance, Toronto, Tribeca, and Venice. He has also produced commercials and content for brands such as Squarespace, Rag+Bone, Ketel One, Samsung, Nike, 7UP, Anheuser Busch, MoMA and MLB. His commercial work has been recognized at the highest level, including the Emmys, Cannes Lions, AICP awards, DGA awards, and Clios. Mr. Orlovsky is a member of the Academy of Motion Picture Arts & Sciences.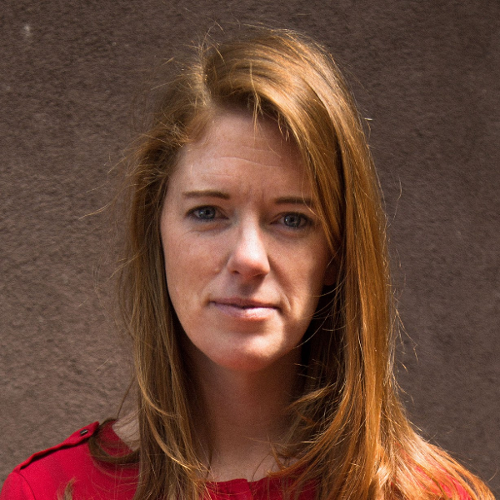 Caroline Von Kuhn
Caroline von Kuhn is a producer and consultant, with a focus on independent financing models and organizational transitions. She was most recently Director of Industry & Catalyst, Sundance Institute, an investor and filmmaker program, serving 55 individual, company and foundation funders, by developing investor and filmmaker curriculum tracks for a range of novice to sophisticated funders and filmmakers to successful meet and close financing on a slate of feature films at the annual Catalyst Forum. Prior to this, von Kuhn was Director of Artist Development at SFFILM where she launched SFFILM Invest, a Bay Area indie film investment program in partnership with Cinereach. She was Co-Founder and Managing Director of Points North Institute (Camden) after eight years in film publicity in New York, including with Tribeca. von Kuhn produced industry panels for Doha Tribeca Film Festival (Qatar) and programmed the launch of Seed&Spark. Recent producing work includes Slow Machine (2020 Rotterdam, NYFF), Burn Country (2016 Tribeca winner, formerly titled The Fixer) and a US/UK/Norwegian theatre production of Ibsen's Peer Gynt with Norway's National Theatre. She is on the Board of Catapult Film Fund and Vice Chair of Points North Institute. She has a BA in Financial Economics from University of Virginia and an MFA from University of Manchester (UK).
Presented With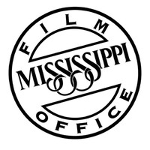 Date & Time
Thursday, September 22, 2022
2:30 PM - 4:00 PM EDT
RSVP DEADLINE: September 22, 2022 @ 2:15 PM
Location
Virtual Online
ACCESSIBILITY
If you require accessibility needs to attend the event, please reach out to accessibility@thegotham.org.
RSVP Instructions
REGISTRATION INFORMATION
This event will occur virtually via Zoom. You will receive the Zoom link and information about how to access the event upon registration confirmation via email.

If you are attending with a guest, they must RSVP independently.
GOTHAM MEMBERS
PAYMENT INFORMATION
Contact
Contact us at info@thegotham.org with any questions.