Join us for a Members-Only Variety Gotham Week Screening of CASSANDRO, followed by a Q&A with director Roger Ross Williams!
Overview
Saúl Armendáriz (Gael García Bernal), a gay amateur wrestler from El Paso, rises to international stardom after he creates the character 'Cassandro,' the "Liberace of Lucha Libre." In the process, he upends not just the macho wrestling world, but also his own life. Based on a true story. Directed by Academy Award® winner Roger Ross Williams.
See the full Variety Gotham Week schedule, including screenings, filmmaker talks, and the Variety Gotham Week Expo.
Panelists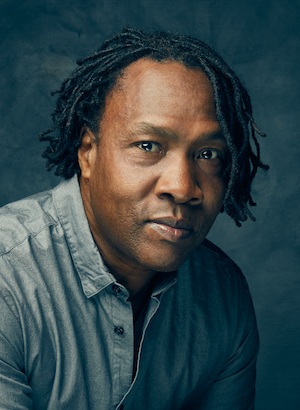 Roger Ross Williams
ROGER ROSS WILLIAMS (Director / Co-Screenwriter) is an Oscar, Emmy, Webby, Peabody, and NAACP Image award award-winning director, producer, and writer–and the first African American director to win an Academy Award®, with his film Music By Prudence. Williams directed Life, Animated, which won him the Sundance directing award and was nominated for an Academy Award, and won three Emmys. Williams is the recipient of the Career Achievement Award from the International Documentary Association, The Woodstock Film Festival Maverick Award, The NYU Alumni Achievement Award, and an honorary doctorate from Lafayette College. His production company One Story Up produced the acclaimed food series "High On The Hog," an adaptation of Ta Nehisi Coates' Between The World and Me, the Ben Crump documentary Civil, the award-winning film Master of Light and Williams first scripted feature Cassandro for Amazon Prime Video which will World premiere at the 2023 Sundance Film Festival.
Date & Time
Tuesday, October 3, 2023
5:30 PM - 8:30 PM EDT
RSVP DEADLINE: October 3, 2023 @ 12:00 PM
Location
Soho House
29-35 9th Ave
New York New York 10014
RSVP Instructions
- If you are coming with a guest, they must RSVP independently.
- Please arrive early to allow time for check-in and to guarantee seating. Seats are extremely limited. Seating will be offered on a first-come, first serve basis.
- Questions about the event? Contact info@thegotham.org