Join us for a FREE Variety Gotham Week Screening of SILVER DOLLAR ROAD, followed by a live Q&A with writer/director Raoul Peck!
Overview
From Academy-Award Nominee Raoul Peck, Silver Dollar Road follows the story of the Reels family as told by the matriarch Mamie Reels Ellison and her niece Kim Renee Duhon, two fierce women defending their rights and fighting to protect their ancestor's land and their brothers and uncles Melvin and Licurtis, who were incarcerated for eight years for refusing to leave their homes -- becoming two of the longest serving inmates for civil contempt in the country.
This documentary, based on the 2019 ProPublica article, highlights the ways the legal system is exploited to limit land ownership in the Black community and further contributes to the racial wealth gap.
See the full Variety Gotham Week schedule, including screenings, filmmaker talks, and the Variety Gotham Week Expo.
Panelists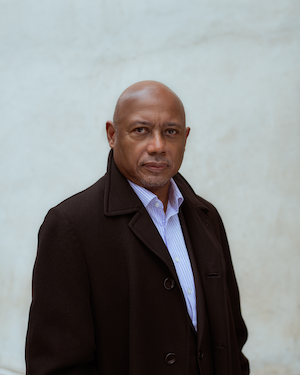 Raoul Peck
Award-winning director Raoul Peck has produced an extensive range of work including documentaries, feature films, and television series, which tell stories that address social and political issues such as colonialism, racism, and social injustice.    From 1994 to 1995, Raoul Peck taught film at the NYU Tisch School. He was the Minister of Culture of the Republic of Haiti from 1996 to 1997. For a decade starting in 2010, he was President of the French national film school La Fe´mis. Peck's body of work includes the Oscar nominated and multi-award-winning documentary I Am Not Your Negro, the groundbreaking Peabody Award-winning HBO series Exterminate All The Brutes, Lumumba, Death of a Prophet, Profit and Nothing But, and Fatal Assistance, as well as narrative films Sometimes in April (HBO), a reality driven political film about the genocide in Rwanda, The Young Karl Marx, a political drama about three young Europeans who decided to change the world, and Moloch Tropical, a fictional pamphlet about the end of democracy.
Photo by Matthew Avigone
Date & Time
Monday, October 2, 2023
7:00 PM - 10:30 AM EDT
RSVP DEADLINE: October 2, 2023 @ 12:00 PM
Location
Angelika Film Center
18 W Houston St
New York New York 10012
RSVP Instructions
- If you are coming with a guest, they must RSVP independently.
- Please arrive early to allow time for check-in and to guarantee seating.
- Questions about the event? Contact info@thegotham.org