Make your fiction project a reality with insight into how to reach your funding goals!
Overview
Does it feel like fiction projects are more difficult to fund than non-fiction projects? During this Meet the Decision Makers session, meet with film financiers and industry executives who are familiar with the funding landscape and work with filmmakers looking to fund their projects on a day-to-day basis.
ABOUT THE GOTHAM WEEK CONFERENCE
The Gotham Week Conference explores the art and business of film and media today. Seasoned mentors and industry leaders make the Conference the premier forum for creators to break through and take their careers to the next level. Through panels, workshops, and networking opportunities, creators access the tools they need to connect with audiences, expand their story's reach, and build sustainable careers.
ABOUT GOTHAM WEEK
Back IRL for the first time in three years, Gotham Week 2022 will take place at the Brooklyn Navy Yard, September 17-23, and also includes virtual programming and events. Each year, Gotham Week connects groundbreaking talent in film, TV, and audio to the ecosystem of industry decision-makers, experts, and organizations that support their success. Through Project Market discoveries and acquisitions, innovative Conference programming, and the inaugural partner Expo, Gotham Week gives independent creators critical industry access, resources, and opportunities to grow their network. It provides a unique platform from which groundbreaking careers and projects have launched, celebrating the creativity, boldness, and determination The Gotham is all about.
Panelists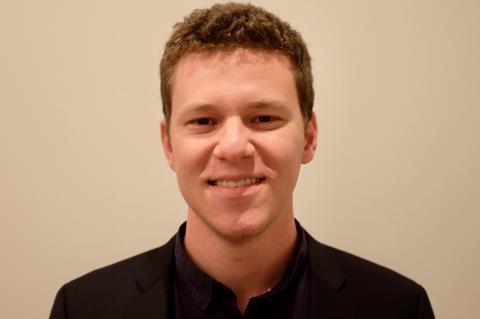 Jake Carter
UTA - Agent
Jake Carter is an agent at UTA in the independent film group where he specializes in global film finance, distribution and marketing strategies for independent and co-financed features, helping the world's most acclaimed independent filmmakers see their work reach global audiences. Carter comes to UTA from 30West, where he served as Vice President, overseeing production on critically acclaimed films including The Mauritanian, Destroyer, Late Night, Ben is Back, Some Kind of Heaven, and the upcoming Chris Pine thriller The Contractor. Prior to 30West, Carter worked at Black Bear Pictures, having begun his career at Sloss Eckhouse Dasti Haynes LawCo and at FilmBuff—the indie sales and distribution company that's now part of Gunpowder & Sky. UTA is one of the world's leading talent and entertainment companies. We help the world's most inspiring people make the world a more inspiring place.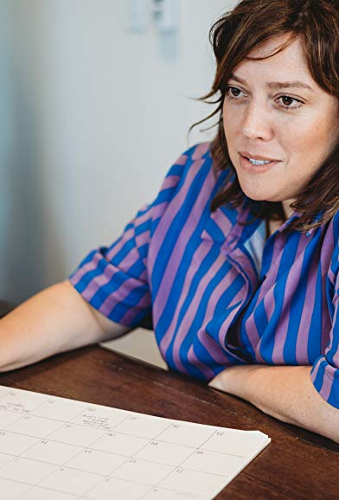 Katy Drake Bettner
Katy Drake Bettner (she/her) enables talented creatives to scope, advance, refine, and execute their unique visions. She has produced and managed projects across gaming as well as narrative and documentary film. Her most recent documentary, Shouting Down Midnight, was acquired out of its SXSW premiere. Katy is happiest when she can find a balance between the independent projects she produces and her role as a game company executive overseeing IP expansion. In 2013 Katy and her husband, Paul (Words with Friends) founded Playful Studios. In 2021 they formed its subsidiary, The Wildcard Alliance. Wildcard is a first-of-its-kind hybrid of multiplayer online battle arena (MOBA), real-time strategy, and collectible card game where players compete surrounded by live, interactive fans and spectators. Designed to be the ultimate spectator sport, Wildcard is the beginning of a new genre of online games where being a fan is as fundamental to the experience as being a competitor. Katy serves on the board of Austin Film Society, is a member of the Women at Sundance Leadership Council, has served as an advisor for the Sundance Creative Producing Lab and Summit,  has advised for the Women in Film/Sundance financing strategy summit as well as the Documentary Producers Alliance and has twice juried the New York City South Asian Film Festival.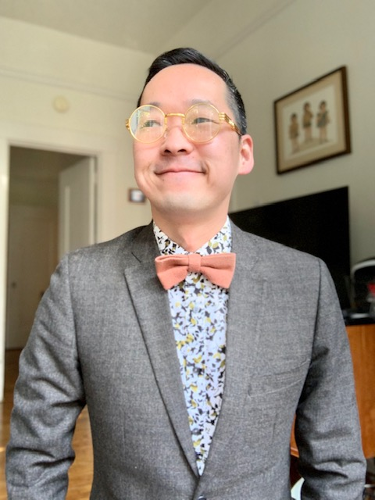 Masashi Niwano
SFFILM - Director of Artist Development
Since 2021, Masashi Niwano has been the Director of Artist Development at SFFILM. He focuses his time on supporting global filmmakers through a slate of grants, artist support and fellowships. For over a decade, Masashi Niwano was the Festival & Exhibitions Director at the Center for Asian American Media (CAAM), the US's largest media arts organization that amplifies Asian and Asian American storytelling. Prior to his time with CAAM, he was the Executive Director of the Austin Asian American Film Festival (AAAFF). He is a Bay Area native who holds a Bachelor's Degree in Film Production from San Francisco State University. Masashi has been a jury member or panelist at dozens of prestigious festivals including Sundance Institute, The Gotham (formerly IFP), International Development Association (IDA), New Orleans Film Festival (NOFF) and FRAMELINE LGBTQ+ Film Festival. He has also participated in various industry conversations with leading media entities including AT&T, XFINITY, WarnerMedia, and HBO. He is an active advisory board member for Firelight Media's William Greaves Fund. Masashi's life mission is to support the diverse media-making community, especially filmmakers from historically under-served communities.
Date & Time
Friday, September 23, 2022
9:00 AM - 11:00 AM EDT
RSVP DEADLINE: September 23, 2022 @ 8:45 AM
Location
Virtual Online
ACCESSIBILITY
If you require accessibility needs to attend the event, please reach out to accessibility@thegotham.org.
RSVP Instructions
REGISTRATION INFORMATION
This event will occur virtually via Zoom. You will receive the Zoom link and information about how to access the event upon registration confirmation via email.

If you are attending with a guest, they must RSVP independently.
GOTHAM MEMBERS
PAYMENT INFORMATION
Contact
Contact us at info@thegotham.org with any questions.