Tune into a conversation with NANNY writer/director Nikyatu Jusu and producer Nikkia Moulterie.
Overview
Nanny, the feature film directorial debut of Nikyatu Jusu and produced by Nikkia Moulterie, follows Aisha (Anna Diop) an undocumented nanny working for a privileged couple in New York City. As she prepares for the arrival of the son she left behind in West Africa, a violent presence invades her reality, threatening the American dream she is painstakingly piecing together.
The film, an alumni of the 2019 Gotham Week Project Market, premiered earlier this year at Sundance, winning the 2022 Sundance Grand Jury Prize in the U.S. Dramatic Competition. Nanny became the first horror film to win in the category and Jusu, only the second Black woman director to have their film win the top prize. Following its festival debut, Nanny was acquired by Prime Video and Blumhouse and will be released in the US theatrically on November 23 and on Prime Video globally on December 16.
We are excited to welcome Jusu and Moulterie back at Gotham Week in 2022 to join us for a Gotham Week Conference workshop on "Getting Your First Movie Made" ahead of the film's upcoming theatrical and streaming release.
Moderated by Dessane Cassell, Editor-in-Chief of SEEN, this workshop will explore the inspiration behind the film, Jusu and Moulterie's experiences as filmmakers and with getting the project off the ground, and what the future entails for Nanny.
ABOUT THE GOTHAM WEEK CONFERENCE
The Gotham Week Conference explores the art and business of film and media today. Seasoned mentors and industry leaders make the Conference the premier forum for creators to break through and take their careers to the next level. Through panels, workshops, and networking opportunities, creators access the tools they need to connect with audiences, expand their story's reach, and build sustainable careers.
ABOUT GOTHAM WEEK
Back IRL for the first time in three years, Gotham Week 2022 will take place at the Brooklyn Navy Yard, September 17-23, and also includes virtual programming and events. Each year, Gotham Week connects groundbreaking talent in film, TV, and audio to the ecosystem of industry decision-makers, experts, and organizations that support their success. Through Project Market discoveries and acquisitions, innovative Conference programming, and the inaugural partner Expo, Gotham Week gives independent creators critical industry access, resources, and opportunities to grow their network. It provides a unique platform from which groundbreaking careers and projects have launched, celebrating the creativity, boldness, and determination The Gotham is all about.
Panelists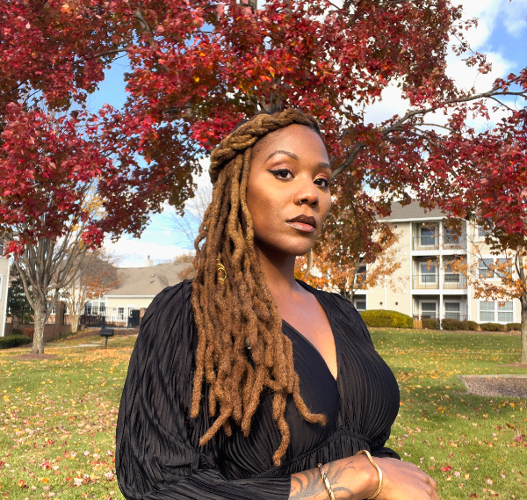 Nikyatu Jusu
Nanny - Writer/Director
Writer/Director Nikyatu Jusu's short film SUICIDE BY SUNLIGHT: a project funded by THROUGH HER LENS and sponsored by the Tribeca Film Institute and Chanel, made its debut at the 2019 Sundance Film Festival, garnering a prolific festival run. NANNY is Jusu's feature film debut and was selected for the 2019 Sundance Institute Creative Producing Lab, the 2019 IFP Project Forum, the 2020 Sundance Screenwriter's, and Director's Labs. NANNY won the Dramatic Grand Jury Prize at Sundance 2022. Additionally, NANNY was one of 35 projects selected for the 2020 Creative Capital Awards, and shortlisted for The Black List 2020. In addition to filmmaking, Nikyatu is an Assistant Professor teaching fiction directing and screenwriting.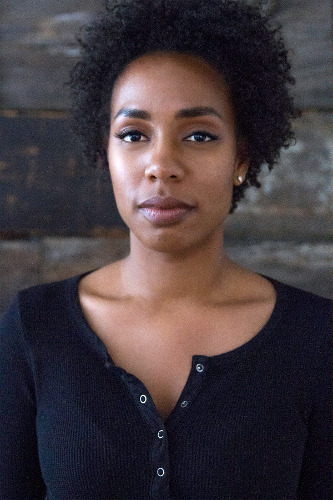 Nikkia Moulterie
Nanny - Producer
Nikkia Moulterie is a creative producer born and raised in New York City. She is a 2019 Sundance Institute Creative Producing Fellow and Silverman Honoree. She co-produced the premiere season of the Peabody Award-winning Random Acts of Flyness for MVMT / HBO. In 2019, she produced Suicide by Sunlight with writer/director Nikyatu Jusu, which premiered at the 2019 Sundance Film Festival and continued a successful run at BAMcinemaFEST, BFI London Film Fest, MoMA's Black Women Film Conference, AFI and more. Jusu and Moulterie more recently collaborated on the feature film Nanny – a 2020 Sundance Screenwriting / Directors / Catalyst Lab project premiering at Sundance 2022. In addition, her work as a producer also includes projects at ABC News, MTV, T Magazine, Nike, Louis Vuitton, as well as numerous works in the commercial and branded content world.   Jusu and Moulterie more recently collaborated on the feature film NANNY - a 2020 Sundance Screenwriting / Directors / Catalyst Lab project premiering at Sundance 2022. In addition, her work as a producer also includes projects at ABC News, MTV, T Magazine, Nike, Louis Vuitton with the Late Virgil Abloh, as well as numerous works in the commercial and branded content world.
Moderators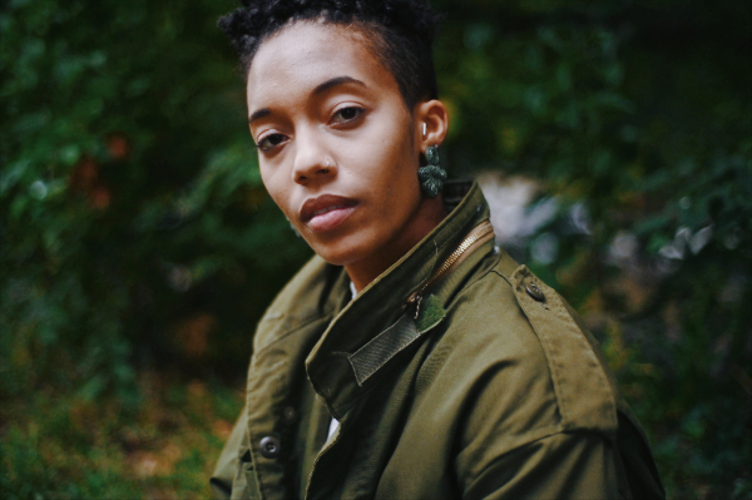 Dessane Lopez Cassell
Seen Journal - Editor-in-Chief
Dessane Lopez Cassell is a New York-based editor, writer, and curator. Her work focuses on moving image and visual art practices concerned with race, gender, and decoloniality, with a particular interest in voices from the African and Caribbean diasporas. Cassell is Editor-in-Chief of Seen journal, a new publication focused on film, art, and visual culture writing by and about people of color, published by BlackStar, in print and online. Additionally, she has been part of the programming committee for BlackStar Film Festival since 2018. Prior to joining Seen, Cassell was the reviews editor at Hyperallergic, where she focused on championing writers and artists from underrepresented communities and growing the publication's film coverage.
Presented With

Seen is a journal of film, art, and visual culture, devoted to writing by and about Black, Brown, and Indigenous communities globally. Established in 2020 by BlackStar (home of the annual BlackStar Film Festival), Seen is published in print, twice per year, as well as monthly online. As with all of BlackStar's projects, Seen strives for nuance and depth, prioritizing BIPOC authorship over superficial 'representation.' As a print publication, the work of the journal is two-fold: to create an archive of the rich, layered work being produced by BIPOC communities around the world; and to make that archive sumptuous. We consider visual pleasure, rigor, and playfulness core components of our work.
Date & Time
Tuesday, September 20, 2022
12:00 PM - 1:30 PM EDT
RSVP DEADLINE: September 20, 2022 @ 11:45 AM
Location
Brooklyn Navy Yard - Building 92
63 Flushing Ave
Brooklyn New York 11205
ACCESSIBILITY
If you require accessibility needs to attend the event, please reach out to accessibility@thegotham.org.
RSVP Instructions
REGISTRATION INFORMATION
This event will occur in-person at the Brooklyn Navy Yard. You will receive location information and directions upon registration confirmation via email.

If you are attending with a guest, they must RSVP independently.

Attendees to Gotham Week Expo or Conference events must be fully vaccinated for COVID-19 prior to attending Gotham Week. Attendees will be required to show proof of vaccination upon check-in. Masks are strongly encouraged. To learn more about our COVID-19 event safety, please visit our Event Safety page.
GOTHAM MEMBERS
PAYMENT INFORMATION
To use a discount code, please enter the code under 'Payment Information' as you complete your registration. Note: If you are using a promo code, you are still required to enter payment information.

Please note, due to high demand and limited seating, this ticket is non-refundable.
Contact
Contact us at info@thegotham.org with any questions!