Gain insight into funding, grants, and fellowships for non-fiction projects from these decision-makers!
Synopsis
Non-fiction projects can access financing through grants, fellowships, distributors, and more. During this Meet the Decision Makers session, meet with industry professionals who are familiar with applying for grants or fellowships and work with filmmakers to keep their projects financially healthy.
ABOUT THE GOTHAM WEEK CONFERENCE
The Gotham Week Conference explores the art and business of film and media today. Seasoned mentors and industry leaders make the Conference the premier forum for creators to break through and take their careers to the next level. Through panels, workshops, and networking opportunities, creators access the tools they need to connect with audiences, expand their story's reach, and build sustainable careers.
ABOUT GOTHAM WEEK
Back IRL for the first time in three years, Gotham Week 2022 will take place at the Brooklyn Navy Yard, September 17-23, and also includes virtual programming and events. Each year, Gotham Week connects groundbreaking talent in film, TV, and audio to the ecosystem of industry decision-makers, experts, and organizations that support their success. Through Project Market discoveries and acquisitions, innovative Conference programming, and the inaugural partner Expo, Gotham Week gives independent creators critical industry access, resources, and opportunities to grow their network. It provides a unique platform from which groundbreaking careers and projects have launched, celebrating the creativity, boldness, and determination The Gotham is all about.
Panelists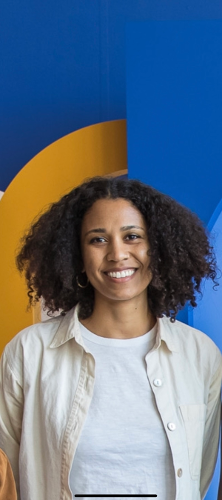 Jeanelle Augustin
NBC Universal - Manager, Film Fellowships & Artist Development
Jeanelle Augustin is a Haitian-American film programmer and grants professional interested in redefining investment and embracing risk. Currently, Jeanelle leads the Original Voices Fellowship presented by NBCU Academy and NBC News Studios. Born and based in New York City, her work is centered on the visual and sonic culture of the future — what does creative freedom look, sound, and feel like? She aims to deepen our sense of shared belonging through liberatory art-making and viewing experiences, nurturing truth and beauty forward.  Jeanelle has programmed for CIFF, True/False, and Big Sky, led filmmaker labs and seminars for BlackStar Projects, Firelight Media, and UnionDocs, served on festival juries and funding panels for BAVC, Chicago Media Project, Creative Capital, Define American, Doc Society, Film Independent, IDA, Mezcla Media, NEA, Open City, SFFILM, Sundance Institute, and was named a 2021 DOC NYC Documentary New Leader and selected for the 2022 Rockwood Documentary Leaders Fellowship supported by Ford Foundation. She is a proud member of Brown Girls Doc Mafia and enjoys surfing, hiking, yoga, and being outside.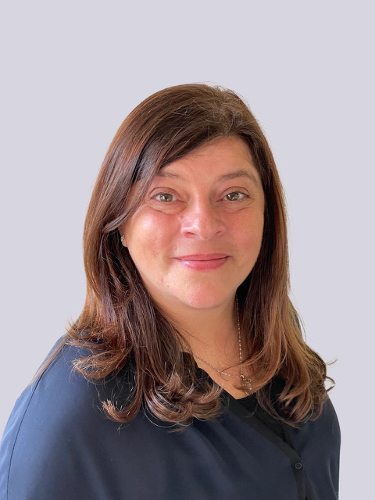 Megan Gelstein
Catapult Film Fund - Co-Director/Chief Program Officer
Megan Gelstein is an Emmy Award-winning producer and the Co-Director / Chief Program Officer of Catapult Film Fund. In that role, she supports and cultivates independent, cinematic non-fiction filmmakers globally and provides creative, strategic, and editorial advice to supported films and filmmakers through Catapult's artist development programs. Recent films supported by Catapult Film Fun include THE TERRITORY, STORM LAKE, and PRAY AWAY.    Prior to joining Catapult, she worked as an independent producer where her work was supported by Sundance Documentary Fund and Chicken & Egg Pictures. Megan worked at PBS/WGBH-TV for over 15 years, where she produced and directed films for the flagship series  American Experience and NOVA. She won a National Emmy Award in the category of Research for her work on the PBS series "Africans in America."  In addition, she has produced award-winning documentaries that have been nationally broadcast on The History Channel, ITV Network of London, and The Discovery Channel.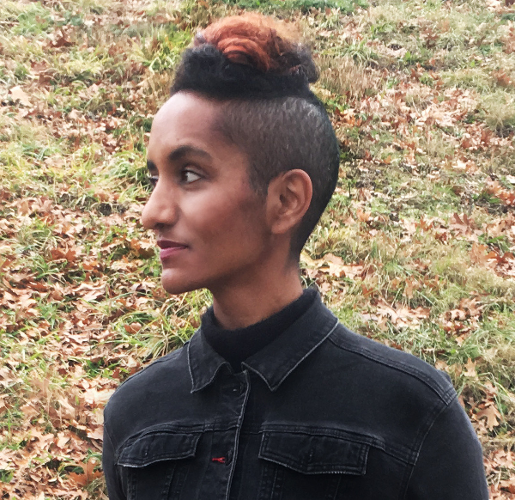 Keisha Knight
International Documentary Association - Director of Funds
Keisha Knight is the Director of Funds at the International Documentary Association. In this capacity Keisha will oversees a portfolio of IDA's granting programs including IDA Enterprise Documentary Fund, Logan Elevate, Nonfiction. Access Initiative, and the Pare Lorentz Documentary Fund among other granting programs. Keisha is an arts administrator, distributor, programmer, and educator with an inalienable commitment to the moving image and its associates. Keisha uses her work across the fields of film, art, and education to support robust media ecosystems. Keisha holds a BA in Comparative Religion from Barnard College, an MA in Media Studies from Pratt Institute, and is completing a PhD in Film and Visual Studies at Harvard University. As an educator Keisha has taught in classrooms from Palembang, Indonesia to Bennington, Vermont. She has served on numerous grant review panels, film festival juries, screening committees, and was a programmer for the New York African Film Festival and the Maryland Film Festival. Through her distribution work at Sentient.Art.Film, Keisha has had the honor of working very closely with established and emerging filmmakers, moving image artists, and industry professionals from around the world.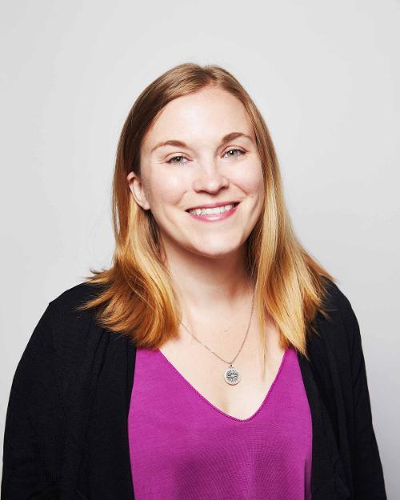 Kelsey Koenig
Impact Partners - Senior Director of Development
As the Senior Director of Development at Impact Partners, Kelsey Koenig reviews potential projects to finance and provides creative support for IP films.
Date & Time
Friday, September 23, 2022
9:00 AM - 11:00 AM EDT
RSVP DEADLINE: September 23, 2022 @ 8:45 AM
Location
Virtual Online
ACCESSIBILITY
If you require accessibility needs to attend the event, please reach out to accessibility@thegotham.org.
RSVP Instructions
REGISTRATION INFORMATION
This event will occur virtually via Zoom. You will receive the Zoom link and information about how to access the event upon registration confirmation via email.

If you are attending with a guest, they must RSVP independently.
GOTHAM MEMBERS
PAYMENT INFORMATION
Contact
Contact us at info@thegotham.org with any questions.