Learn how to advocate for identity and cultivate support with the power of data.
Overview
Join the 'Creating Opportunities with Data' Gotham Week Expo Session in partnership with the Undocumented Filmmakers Collective! This Session will explore how organizations use data as a tool for advocating for their member's identities in the industry and cultivating support for one another.
ABOUT THE GOTHAM WEEK EXPO
The Gotham Week Expo brings together partners from our Expanding Communities, Owning It, and Gotham EDU programs for the first time. The Expo will showcase thought leadership on the advancement of the film and media industries while amplifying partner organizations and communities.
ABOUT GOTHAM WEEK
Back IRL for the first time in three years, Gotham Week 2022 will take place at the Brooklyn Navy Yard, September 17-23, and also includes virtual programming and events. Each year, Gotham Week connects groundbreaking talent in film, TV, and audio to the ecosystem of industry decision-makers, experts, and organizations that support their success. Through Project Market discoveries and acquisitions, innovative Conference programming, and the inaugural partner Expo, Gotham Week gives independent creators critical industry access, resources, and opportunities to grow their network. It provides a unique platform from which groundbreaking careers and projects have launched, celebrating the creativity, boldness, and determination The Gotham is all about.
Panelists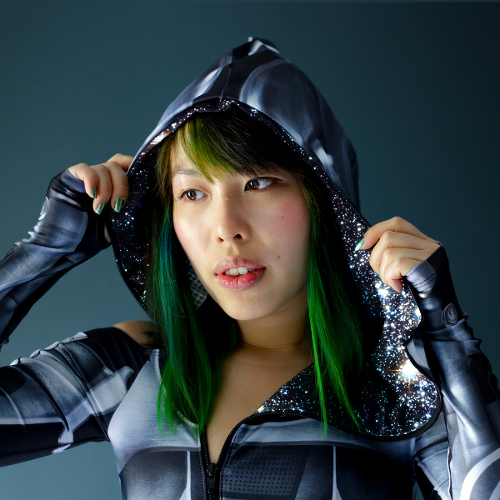 Cidney Hue
Pano - Founder
Cidney Hue is a writer-director with a focus on building inclusive futures through science fiction. Her award-winning film, Ovum, is a Black Mirror-esque short on the convergence of reproductive rights and VR. In addition to teaching film at NYU, Cidney founded Pano (formerly NYCWF) in 2015, where she leads its thousands strong community to support women, non-binary & GNC filmmakers across the US.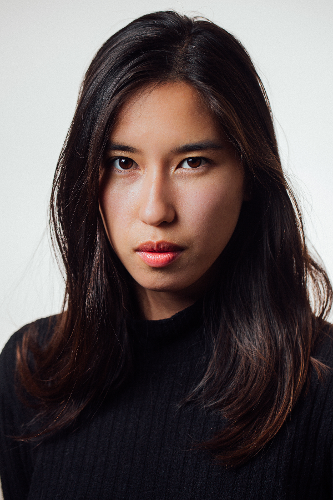 Nicole Solis-Sison
Undocumented Justice - Co-Producer
Based in Brooklyn, New York, Solis-Sison's work focuses on cultural equity, diversity and sustainability in digital discourse across the art, media and film industries. Currently, she is a co-producer for a documentary called Undocumented Justice, about the first DACAmented lawyer, Luis Cortes Romero, to argue a case before the nation's Supreme Court. @nicolesolissison www.nicolesolissison.com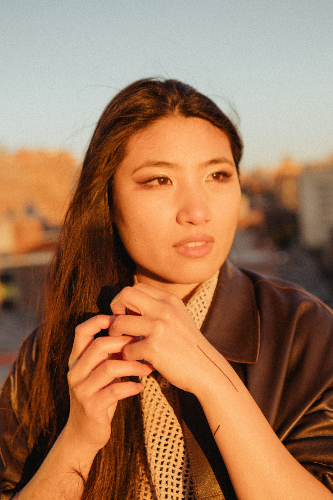 Susan Q. Yin
Brown Girls Doc Mafia
Susan Q. Yin is a designer and digital strategist with over a decade of experience serving mission-driven organizations. She currently serves as the Migration Project Manager/Digital and Creative Advisor at the Brown Girls Doc Mafia (BGDM). She is the back-end developer of the recently launched Film Event Accessibility Scorecard. From 2016 to early 2022, Susan was the Creative Director of Documentary magazine and directed all communications, design and digital projects at the International Documentary Association (IDA). There, she created the Documentary Grants Directory and built internal no-code databases and collaboration systems.
Moderators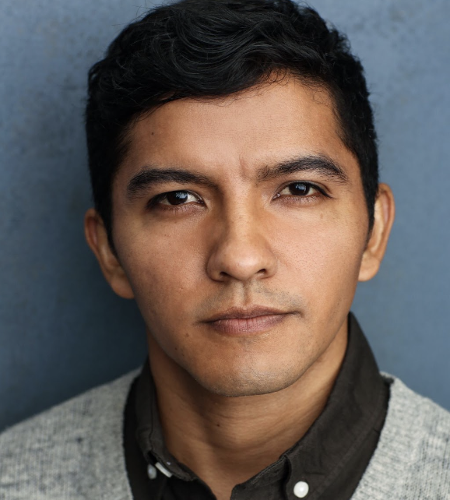 Carlos Ibarra
FutureSelf Media - CEO
Carlos Ibarra is an award winning creative producer, writer, director, and actor. He is the founder and CEO of FutureSelf Media, a boutique media company specializing in film and TV development and production; and has over 10 years of experience in the film industry working across development, financing, production, and management.
Presented With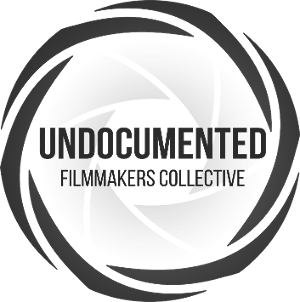 Building upon the media justice organizing of other undocumented leaders before us, we envision a filmmaking industry that values the stories, craft, voices, and artistic autonomy of undocumented filmmakers. We understand filmmaking as a pathway for healing and fostering community, by telling authentic stories that honor the dignity and complexity of all immigrants. The Undocumented Filmmakers Collective champions the artistry and cultivates a community for undocumented immigrants in the film industry. By nurturing a space that uplifts stories by undocumented filmmakers, we advocate for a film industry that is more equitable for all artists, regardless of their immigration status.
Date & Time
Saturday, September 17, 2022
12:15 PM - 1:15 PM EDT
RSVP DEADLINE: September 17, 2022 @ 12:00 PM
ACCESSIBILITY
Learn more about accessibility at Gotham Week at https://thegotham.org/gotham-week/accessibility. If you require accessibility needs to attend the event, please reach out to accessibility@thegotham.org.
RSVP Instructions
REGISTRATION INFORMATION
This event will occur in-person at the Brooklyn Navy Yard. You will receive location information and directions upon registration confirmation via email.

If you are attending with a guest, they must RSVP independently.

Attendance at this event is first-come, first-served. RSVP does not guarantee entry.

Attendees to Gotham Week Expo or Conference events must be fully vaccinated for COVID-19 prior to attending Gotham Week. Attendees will be required to show proof of vaccination upon check-in. Masks are strongly encouraged. To learn more about our COVID-19 event safety, please visit our Event Safety page.
Contact
Contact us at info@thegotham.org with any questions.