Explore the intersection of politics and filmmaking with the directors of The Janes!
Overview
Film and TV are a pillar of American culture, and filmmakers can have a significant impact on shaping social views. The Janes, the critically acclaimed documentary about a group of outlaws providing abortions in Chicago before they were legalized, has had a timely release just months before the Supreme Court overturned Roe v. Wade.
Join Oscar-nominated filmmaker Tia Lessin and Emmy-nominated filmmaker Emma Pildes, the directors of The Janes, to learn how they shaped the storytelling around the history of reproductive rights, and to discuss the tangible impact that documentary filmmaking can have on culture and law.
ABOUT THE GOTHAM WEEK CONFERENCE
The Gotham Week Conference explores the art and business of film and media today. Seasoned mentors and industry leaders make the Conference the premier forum for creators to break through and take their careers to the next level. Through panels, workshops, and networking opportunities, creators access the tools they need to connect with audiences, expand their story's reach, and build sustainable careers.
ABOUT GOTHAM WEEK
Back IRL for the first time in three years, Gotham Week 2022 will take place at the Brooklyn Navy Yard, September 17-23, and also includes virtual programming and events. Each year, Gotham Week connects groundbreaking talent in film, TV, and audio to the ecosystem of industry decision-makers, experts, and organizations that support their success. Through Project Market discoveries and acquisitions, innovative Conference programming, and the inaugural partner Expo, Gotham Week gives independent creators critical industry access, resources, and opportunities to grow their network. It provides a unique platform from which groundbreaking careers and projects have launched, celebrating the creativity, boldness, and determination The Gotham is all about.
Panelists
Tia Lessin
The Janes - Director
Tia Lessin was nominated for an Academy Award for her work as a director and producer of the Hurricane Katrina survival story "Trouble the Water," winner of the 2008 Sundance Grand Jury Prize and the Gotham Independent Film Award. She directed and produced "Citizen Koch," about the rise of the Tea Party in the Midwest, which also premiered at Sundance and was shortlisted for an Oscar in 2014. "The Janes" is the third feature-length documentary that Tia has directed. In 2001, Tia received the Sidney Hillman Award for Broadcast Journalism for directing the documentary short "Behind the Labels" about the labor trafficking of garment workers on U.S. Saipan. Tia was on the producing teams of Palme D'Or winning "Fahrenheit 9/11," Academy Award winning "Bowling for Columbine,"and the Grammy-winning "No Direction Home: Bob Dylan." She produced the film "Where to Invade Next" and executive produced "Fahrenheit 11/9." Her work on the 1998/99 television series "The Awful Truth" earned her two Emmy nominations, one arrest, and a lifetime ban from Disneyland. Tia is a past fellow of the Open Society Institute and the Sundance Institute and has served as an advisor to IFP, Sundance and Creative Capital artists. Her filmmaking has been supported by The Bertha Foundation, Chicken & Egg, Cinereach, Creative Capital, The Ford Foundation's JustFilms, Fork Films, the International Documentary Association's Pare Lorentz Fund, the MacArthur Foundation, New York State Council on the Arts, Rockefeller Brothers Fund and the Sundance Institute DocumentaryFilmProgram. She is a member of the Academy of Motion Picture Arts & Sciences and the Directors Guild of America.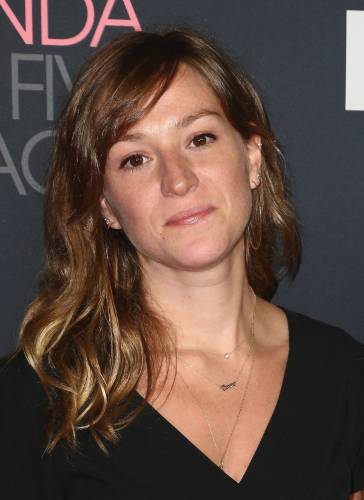 Emma Pildes
The Janes - Director/Producer
Emmy-nominated filmmaker Emma Pildes has an extensive background in, and boundless love for, non-fiction storytelling. "The Janes" is Emma's directorial debut. As one of Pentimento Productions' principal producers, Emma produced "Spielberg," "Jane Fonda in Five Acts," and "Very Ralph" -- all for HBO Documentary Films. "Spielberg" had its world premiere at the New York Film Festival in 2017 and was later nominated for an Emmy. "Jane Fonda in Five Acts" had its world premiere at Sundance Film Festival in 2018 and its international premiere at Cannes Film Festival. The film was nominated for the 2019 Emmys. At PBS' American Masters, Emma helped to produce the Emmy and Peabody-award winning "LennoNYC," Emmy-award winning "Inventing David Geffen," as well as "American Masters: Billie Jean King." Born and raised in Chicago, Emma graduated from Sarah Lawrence College and is based in Brooklyn, NY. She is a member of the Directors Guild of America.
Moderators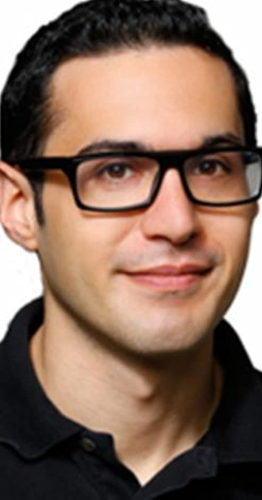 Eric Kohn
IndieWire - Executive Editor
Eric Kohn is the New York–based VP, Editorial Strategy & Executive Editor at IndieWire, where he has worked since 2007. He oversees a range of IndieWire initiatives, including educational initiatives, events, and long-lead stories. He covers the industry, travels to film festivals around the globe, and interviews a wide range of film and TV talent. Additionally, he co-hosts the weekly podcast "Screen Talk" with Anne Thompson. He previously served as Executive Editor and Chief Critic, managing operations for IndieWire's New York film team and reviewing films throughout the year. He is a co-founder of the Critics Academy initiative, a series of educational workshops for aspiring entertainment journalists, and teaches film criticism at NYU. He served as the 2018-19 chairman of the New York Film Critics Circle and as a member of the jury for Critics Week at the 2017 Cannes Film Festival. Prior to joining IndieWire, Eric contributed to the New York Times and other outlets. Follow him @erickohn.
Presented With

New York Women in Film & Television (NYWIFT) connects, educates, and advocates for women to accelerate diversity in media. As the preeminent entertainment industry association for women in New York, NYWIFT energizes women by illuminating their achievements, presenting training and professional development programs, awarding scholarships and grants, and providing access to a supportive community of peers. NYWIFT brings together more than 2,500 women and men working both above and below the line. NYWIFT is part of a network of 60 women in film organizations worldwide, representing more than 15,000 members. NYWIFT is a nonprofit 501c3 public charity.
Date & Time
Wednesday, September 21, 2022
2:30 PM - 4:00 PM EDT
RSVP DEADLINE: September 21, 2022 @ 2:15 PM
Location
Brooklyn Navy Yard - Building 92
63 Flushing Ave
Brooklyn New York 11205
ACCESSIBILITY
If you require accessibility needs to attend the event, please reach out to accessibility@thegotham.org.
RSVP Instructions
REGISTRATION INFORMATION
This event will occur in-person at the Brooklyn Navy Yard. You will receive location information and directions upon registration confirmation via email.

If you are attending with a guest, they must RSVP independently.

Attendees to Gotham Week Expo or Conference events must be fully vaccinated for COVID-19 prior to attending Gotham Week. Attendees will be required to show proof of vaccination upon check-in. Masks are strongly encouraged. To learn more about our COVID-19 event safety, please visit our Event Safety page.
GOTHAM MEMBERS
PAYMENT INFORMATION
To use a discount code, please enter the code under 'Payment Information' as you complete your registration. Note: If you are using a promo code, you are still required to enter payment information.

Please note, due to high demand and limited seating, this ticket is non-refundable.
Contact
Contact us at info@thegotham.org with any questions.