Get the tools to develop a festival strategy unique to your career and your project!
Overview
Getting into a film festival is one thing, knowing how to take advantage of the opportunity to showcase your project is another. During 'Developing Your Film Festival Strategy,' Clint Bowie, the Artistic Director of the New Orleans Film Society, and Lela Meadow-Conner, Founder of mama.film, will guide you through the current festival landscape. Moderated by Barbara Twist, Executive Director of Film Festival Alliance, this Gotham Week Conference Direct Access workshop will demystify not just the submission process but also how you can be intentional with which festivals you submit to and use the festival circuit to launch your film.
ABOUT THE GOTHAM WEEK CONFERENCE
The Gotham Week Conference explores the art and business of film and media today. Seasoned mentors and industry leaders make the Conference the premier forum for creators to break through and take their careers to the next level. Through panels, workshops, and networking opportunities, creators access the tools they need to connect with audiences, expand their story's reach, and build sustainable careers.
ABOUT GOTHAM WEEK
Back IRL for the first time in three years, Gotham Week 2022 will take place at the Brooklyn Navy Yard, September 17-23, and also includes virtual programming and events. Each year, Gotham Week connects groundbreaking talent in film, TV, and audio to the ecosystem of industry decision-makers, experts, and organizations that support their success. Through Project Market discoveries and acquisitions, innovative Conference programming, and the inaugural partner Expo, Gotham Week gives independent creators critical industry access, resources, and opportunities to grow their network. It provides a unique platform from which groundbreaking careers and projects have launched, celebrating the creativity, boldness, and determination The Gotham is all about.
Panelists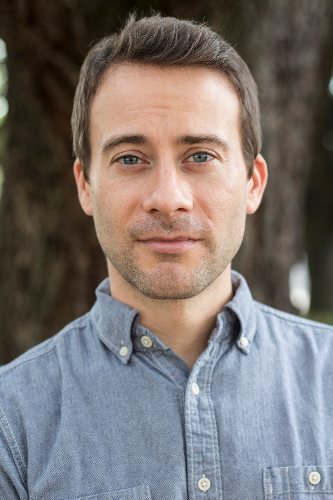 Clint Bowie
New Orleans Film Festival - Artistic Director
Clint Bowie is the Artistic Director of the New Orleans Film Society, where he manages the curation of the organization's year-round programming, including the Academy Award–qualifying New Orleans Film Festival. He has served on review committees for ITVS, Creative Capital, NEA, FilmNorth, and Latino Public Broadcasting, and has spoken on panels organized by Sundance Institute, Firelight Media, Center for Asian American Media, Palm Springs International ShortFest, ArtHouse Convergence, and others. He has served on the board of directors for the Film Festival Alliance and Advisory Board for the Overlook Film Festival. He previously worked as a print journalist at publications across the country.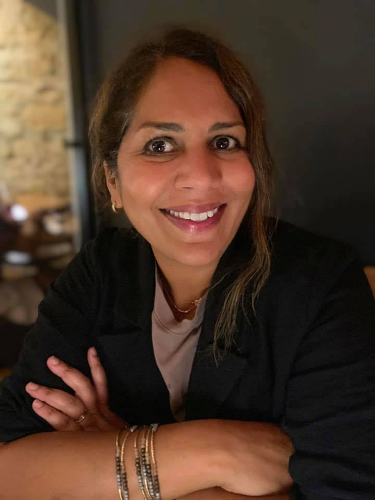 Lela Meadow-Connor
Mama.Film - Founder
Lela Meadow-Conner is a Creative Producer and Founder of mama.film - a village at the crossroads of art & advocacy where storytellers, changemakers and nurturers come together to champion humanity through a maternal gaze. She has 20 years of experience in independent cinema exhibition, most recently as Executive Director of Film Festival Alliance (2017-2022.) Through its curation arm, mama.film operates as a nomadic experience, partnering with regional and national organizations to program films that center women, identity and the human experience. In 2020, mama.film launched rePRO Film, a monthly short film and podcast advocating for reproductive justice. In 2021 & 2022 mama.film served as a Satellite Screen for the Sundance Film Festival in Kansas. She currently serves as Co-Producer on the documentary feature 'Chasing Chasing Amy', Producer on the narrative short and feature ''Run Amok', with several other projects in development.  Lela is an alumni of The Industry Academy, a program of Film at Lincoln Center/Locarno Film Festival and recently participated in the Brand Storytelling Certificate Program and Sundance Co//ab Film Producing Program. She's served on multiple film juries including AFI and the NAACP Image Awards, and is a frequent panelist for national industry organizations.
Moderators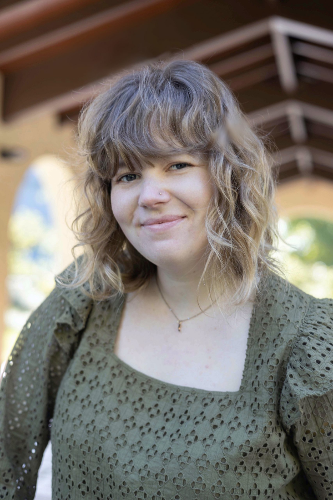 Barbara Twist
Film Festival Alliance - Executive Director
An L.A.-based filmmaker and exhibition consultant, Barbara Twist has been involved in the independent exhibition sector for over a decade. She is the Executive Director of Film Festival Alliance, a nonprofit serving film festivals and those who run them. She previously worked with Art House Convergence as Managing Director until 2017, and in recent years has consulted for organizations including Europa Cinemas, Europa International, and IndieCollect. Since 2020, Barbara has worked with the Vidiots Foundation, a non-profit Los Angeles-based movie theater + video store, and  continues to serve as their part-time Director of Partnerships. Barbara holds an MFA in Creative Producing from Columbia University and has produced several award-winning short films. She is a member of the Producers Guild of America.
Presented With

Film Festival Alliance is a not-for-profit organization serving film festivals and the people who run them. We foster a collaborative global community for mission-driven film festivals, advocate for a sustainable and inclusive environment within the cinema exhibition ecosystem, and create a powerful collective voice for our industry.
Date & Time
Thursday, September 22, 2022
12:00 PM - 1:30 PM EDT
RSVP DEADLINE: September 22, 2022 @ 11:45 AM
Location
Virtual Online
ACCESSIBILITY
If you require accessibility needs to attend the event, please reach out to accessibility@thegotham.org.
RSVP Instructions
REGISTRATION INFORMATION
This event will occur virtually via Zoom. You will receive the Zoom link and information about how to access the event upon registration confirmation via email.

If you are attending with a guest, they must RSVP independently.
GOTHAM MEMBERS
PAYMENT INFORMATION
To use a discount code, please enter the code under 'Payment Information' as you complete your registration. Note: If you are using a promo code, you are still required to enter payment information.

Please note, due to high demand and limited capacity, this ticket is non-refundable.
Contact
Contact us at info@thegotham.org with any questions.