Join us for our virtual edition of the Gotham Week New Voices! Reading Series, sponsored by SAGindie!
Synopsis
Join us Monday, October 18th, for our virtual edition of the Gotham Week New Voices! Reading Series, sponsored by SAGindie. Four films, all of which recently participated in our 2021 Gotham Week Project Market, will be cast with upcoming and experienced actors to perform brief excerpts over Zoom. More information on the participating films, below. Stay tuned for casting announcements!
Special thanks to Stephanie Yankwitt, TBD Casting Co., for their continued support and casting brilliance for this program, and to SAGindie, the evening's sponsor, whose generous support allows us to continue supporting and championing independent filmmakers for this special event and throughout the year.
Participating Projects

Caity
Written and directed by Lindsay Calleran and produced by Katie White and Katy Drake Bettner.
While managing her family's local haunted house with her alcoholic father, Paul, 16-year-old Caity navigates the evaporating space between childhood and adulthood.
Chinese School
Written and directed by William Kwok and produced by Katherine Vondy and William Kwok.
When Jacky meets his literal dream girl, his aspirations to get lucky tear him away from weekend Chinese school — and Monica: his bandmate, classmate, and friend.
Half Sweet
Written and directed by Julian Doan.
A Vietnamese-American family, afraid to lose their ailing father, coerces him into hospice, unwittingly enduring the painful absurdity of the dying process.
A Real One
Written and directed by McKenzie Chinn and produced by Lisa Masseur.
A bright teenager discovers the power of friendship when her illicit relationship with a teacher is discovered amid the final weeks of her senior year.
Sponsored By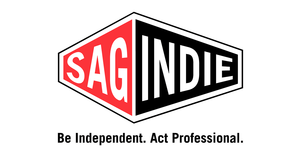 Date & Time
Monday, October 18, 2021
7:00 PM - 8:30 PM EDT
RSVP DEADLINE: October 18, 2021 @ 6:45 PM
Location
Virtual Online
RSVP Instructions
- If you are coming with a guest, they must RSVP independently.
- Questions about the event? Contact membership@thegotham.org