Learn how four filmmakers made their projects happen — from development to distribution — for under $100,000.
Overview
Black Film Space will host a Gotham Week Expo Session about the nuts and bolts of successfully producing a microbudget feature film with distribution. In this dynamic discussion, participants will learn about all three stages of production and what it took for case study projects to complete their films. Panelists will speak on behalf of filmmakers who are ready to graduate from short films to long-form content and challenge their skill sets on a more intense level.
ABOUT THE GOTHAM WEEK EXPO
The Gotham Week Expo brings together partners from our Expanding Communities, Owning It, and Gotham EDU programs for the first time. The Expo will showcase thought leadership on the advancement of the film and media industries while amplifying partner organizations and communities.
ABOUT GOTHAM WEEK
Back IRL for the first time in three years, Gotham Week 2022 will take place at the Brooklyn Navy Yard, September 17-23, and also includes virtual programming and events. Each year, Gotham Week connects groundbreaking talent in film, TV, and audio to the ecosystem of industry decision-makers, experts, and organizations that support their success. Through Project Market discoveries and acquisitions, innovative Conference programming, and the inaugural partner Expo, Gotham Week gives independent creators critical industry access, resources, and opportunities to grow their network. It provides a unique platform from which groundbreaking careers and projects have launched, celebrating the creativity, boldness, and determination The Gotham is all about.
Panelists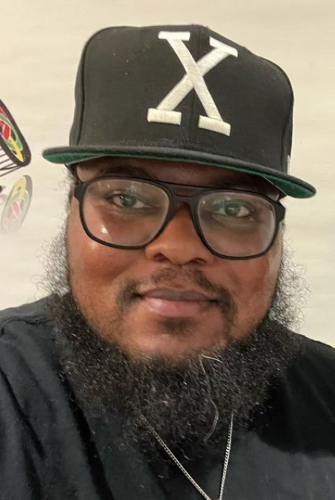 Joseph E. Austin II
Joseph E. Austin II hails from Prince George's County, MD. He developed an interest in filmmaking after he suffered a knee injury that ended his football playing career in 2008. Joseph earned his Bachelor of Arts in Media Production from Salisbury University in May 2010 and received his Master of Fine Arts in Filmmaking from the New York Film Academy in 2016. Joseph made his feature film debut in 2020 with the award-winning film Sundays in July, which won the $60K Grant for Outstanding Panavision Feature Film at the 2021 Micheaux Film Festival. Joseph's second feature film A Story About You is slated to begin production in Brooklyn and Harlem in October 2022.
Washington Kirk
Washington Kirk is a writer-director from Northern Virginia who partook in the little-known Late Migration North, and is now a Harlem resident going on 15 years. His microbudget indie series, Frederick Douglass Boulevard aka Food & Drink Boulevard aka F.D.B., about a Harlem man's scheme to de-gentrify the neighborhood, was selected to Gotham's Project Market 2022. Its proof-of-concept has screened at numerous festivals including Urbanworld, ABFF, Martha's Vineyard African-American Film Festival, Bushwick (Special Jury Prize), Harlem International Film Festival (Harlem Spotlight award), Black Harvest, Austin, New Orleans et al. Kirk was a Featured Storyteller in ABFF PLAY's inaugural slate and a Sundance New Voices finalist in 2020. M.F.A., UCSD. As an actor, TV (selected): The Breaks (VH1), Divorce (HBO). Kirk has appeared in numerous commercials, both regional and national, including as "Dennzoil," the Armani-clad spokesperson for Pennzoil motor oil.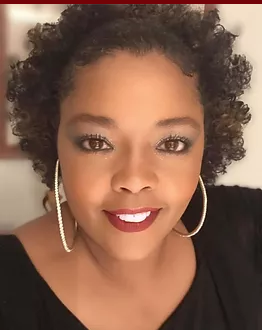 Nicole Sylvester
Nicole Sylvester is an award-winning Brooklyn-based filmmaker. Maya & Her Lover is her debut feature film as writer/director. The film won "Best Director" at the Harlem International Film Festival and "Best Feature" at the Detroit Trinity International Film Festival. It also played at several other prestigious festivals including American Black Festival (ABFF), where it was nominated for "Best Feature Film" and "Best Director", Black Harvest Film Festival, Pan African Film Festival and Martha's Vineyard African American Film Festival. Nicole's other credits include writer/director on the collaborative feature film The Owner, where Nicole joined forces with 25 filmmakers from 13 countries to produce/direct the first international feature film of its kind. She has also produced several projects including the feature films 17000 Block, The Burning Bride, Blood Bound and Cargo. Her experience also includes work as a production coordinator on studio productions such as Venom 2 (Sony Pictures), Power (Starz), Harlem (Amazon Studios). Nicole is a member of New York Women in Film & TV, Women Independent Producers, Film Fatales, Alliance of Women Directors and IATSE Local 161.
Moderators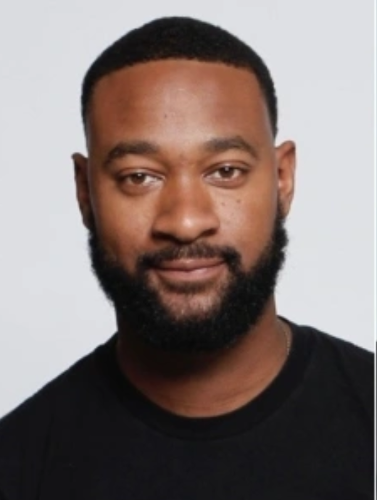 Sterling Milan
Sterling Milan has over 16 years of experience in the film and television industries, creating innovative content with strong cultural impact. Most recently, he executive produced Westbrook Media and Jaden Smith's racial justice series "The Solution Committee" for Snapchat. He also served as a co-executive producer on the Westbrook Media documentary special "Will Smith: Off the Deep End" for Discovery's 2020 Shark Week event. In addition, Milan has directed multiple projects including the film "About the People" starring Michael K. Williams and Diggy Simmons, which is currently being optioned for series, and feature documentary "She Did That" for Netflix. He is currently directing a behind-the-scenes documentary for Disney Plus about NetGeo's "One Strange Rock" (which was hosted by Will Smith).
Presented With

BLACK FILM SPACE IS A NON-PROFIT ORGANIZATION DEDICATED TO IMPROVING THE CAREERS OF BLACK FILMMAKERS. Our mission is to provide skill-enhancing opportunities, community building experiences and knowledge on navigating the film industry for people of African descent. We host events that include film screenings, panels, networking mixers, professional development workshops, skill sharing, and open forums.
Date & Time
Sunday, September 18, 2022
4:00 PM - 5:00 PM EDT
RSVP DEADLINE: September 18, 2022 @ 3:45 PM
ACCESSIBILITY
If you require accessibility needs to attend the event, please reach out to accessibility@thegotham.org.
RSVP Instructions
REGISTRATION INFORMATION
This event will occur in-person at the Brooklyn Navy Yard. You will receive location information and directions upon registration confirmation via email.

If you are attending with a guest, they must RSVP independently.

Attendance at this event is first-come, first-served. RSVP does not guarantee entry.

Attendees to Gotham Week Expo or Conference events must be fully vaccinated for COVID-19 prior to attending Gotham Week. Attendees will be required to show proof of vaccination upon check-in. Masks are strongly encouraged. To learn more about our COVID-19 event safety, please visit our Event Safety page.
Contact
Contact us at info@thegotham.org with any questions.