Tune into a conversation with Dean Fleischer Camp, Jenny Slate, and Kirsten Lepore from MARCEL THE SHELL WITH SHOES ON.
Overview
Intellectual Property is a powerful springboard into the entertainment industry. In this Direct Access conversation, follow the journey of Marcel and his film Marcel the Shell With Shoes On from idea to viral short film/web series, onto development and the decision to make the film independently, then through production of live-action/stop motion, and finally the release earlier this year.
We're excited to welcome director and co-writer Dean Fleischer Camp; co-writer and voice of Marcel Jenny Slate; and animation director Kirsten Lepore for this Gotham Week Conference Panel to dive into developing the short film into a feature, the specific challenges of working with both stop-motion and live-action, and what other filmmakers and creators can take away from their experience.
ABOUT THE GOTHAM WEEK CONFERENCE
The Gotham Week Conference explores the art and business of film and media today. Seasoned mentors and industry leaders make the Conference the premier forum for creators to break through and take their careers to the next level. Through panels, workshops, and networking opportunities, creators access the tools they need to connect with audiences, expand their story's reach, and build sustainable careers.
ABOUT GOTHAM WEEK
Back IRL for the first time in three years, Gotham Week 2022 will take place at the Brooklyn Navy Yard, September 17-23, and also includes virtual programming and events. Each year, Gotham Week connects groundbreaking talent in film, TV, and audio to the ecosystem of industry decision-makers, experts, and organizations that support their success. Through Project Market discoveries and acquisitions, innovative Conference programming, and the inaugural partner Expo, Gotham Week gives independent creators critical industry access, resources, and opportunities to grow their network. It provides a unique platform from which groundbreaking careers and projects have launched, celebrating the creativity, boldness, and determination The Gotham is all about.
Panelists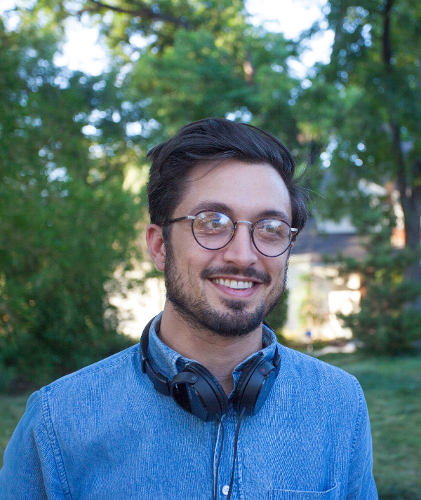 Dean Fleischer Camp
Marcel the Shell With Shoes On - Director and Co-Writer
Dean Fleischer Camp is the award-winning filmmaker, designer, and New York Times-best- selling author who co-created viral sensation Marcel the Shell with Shoes On. Since appearing on Filmmaker Magazine's 25 New Faces of Independent Film in 2011, Camp's work has been profiled in virtually every major American media outlet. In 2018, his first feature Fraud was released to widespread acclaim and controversy, described as a "brilliantly provocative" (Filmmaker) and "exhilarating" (Sight+Sound) "masterwork" (Documentary Magazine) that "pushes the boundaries of documentary" (Variety). His first narrative feature, an adaptation of the Marcel the Shell series starring Jenny Slate, Isabella Rossellini and Rosa Salazar, is slated for release this year via A24. He has directed for Comedy Central, HBO, TBS, Adult Swim and Disney Interactive. Commercial clients include Pop-Tarts, Clearasil, Dixie, Atlassian, Shopify, and many others.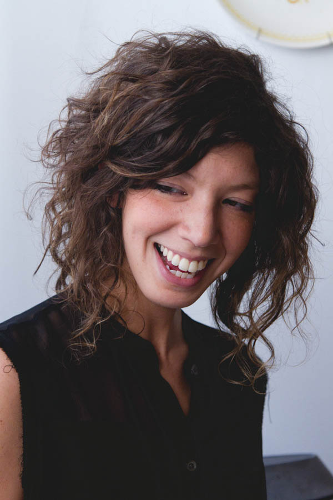 Elisabeth Holm Holm
Elisabeth Holm co-wrote and produced Gillian Robespierre's debut feature Obvious Child(A24), starring Jenny Slate. Holm received the Sundance Film Festival Red Crown Producer's Award for her work on the film, which was hailed by the National Board of Review as one of the Top 10 Independent Films of the year. Holm also co-wrote and produced Robespierre's Sundance follow-up Landline starring Jenny Slate, Edie Falco, and John Turturro (Amazon Studios), produced Slate's Critics' Choice Award-nominated comedy special Stage Fright(Netflix), and has written and executive produced television pilots for FX, Hulu, Amazon, A24, and Annapurna Television. In addition to her film and tv work, Holm has written for Time Out New York, Filmmaker, and Paper magazines.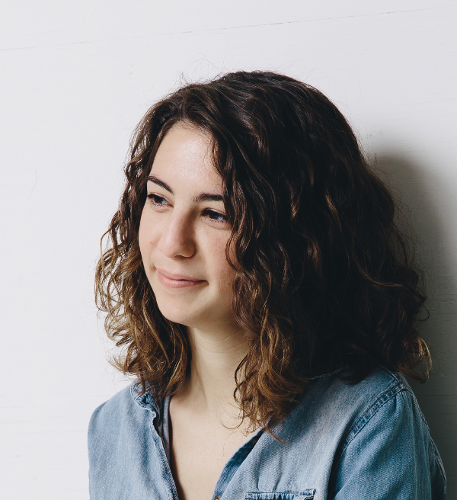 Kirsten Lepore
Marcel The Shell With Shoes On - Animation Director
Kirsten Lepore is an LA-based director and animator, and alumna of CalArts. Her viral hit "Hi Stranger" garnered upwards of 200 million views online, and her stop-motion episode of Adventure Time won a 2016 Emmy & Annie award. She recently animation directed the Marcel the Shell with Shoes on movie, which premiered at Telluride, and was released theatrically by A24 in June 2022. Her other films have taken top prizes at SXSW, Slamdance, and many other international festivals. She has worked with clients such as Google, MTV, Mini Cooper, Silk, Skippy, Nestle, and many more. Kirsten has given talks everywhere from Pixar to Portugal and has also been featured in Juxtapoz, Shots, and was named one of the 50 most creative people by Creativity Magazine. She is currently writing and directing the "I am Groot" series for Marvel Studios.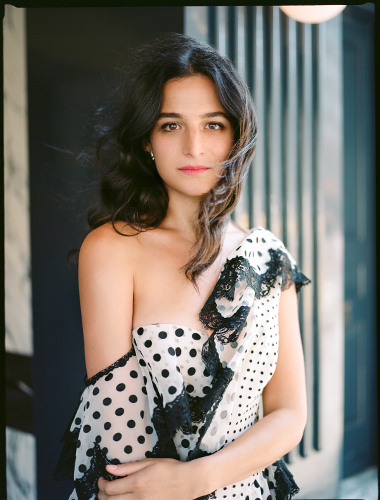 Jenny Slate
Marcel the Shell With Shoes On - Co-Writer and Voice of Marcel
Jenny Slate is a critically-acclaimed actress, comedian, and New York Times bestselling author known for her starring role in Obvious Child and as the co-creator and voice of Marcel the Shell with Shoes On. Slate will next be seen in A24's feature length film adaptation of "Marcel the Shell with Shoes On," the widely popular online short film from 2010. A few of Slate's major starring film credits include Sony's Venom, A24 and AppleTV's On the Rocks, Amazon's comedy Landline, FOX Searchlight's Gifted, and Netflix's Polka King. Well known for her voice work, some of Slate's major voice credits include Disney's "Muppet Babies,"FOX's "Bob's Burgers," Fox's "The Great North," Netflix's "Big Mouth," and Disney's "Star vs. the Forces of Evil." In film, Slate's major voice credits include Illumination Entertainment's The Secret Life Of Pets and The Secret Life Of Pets 2 as Gidget and Disney's Zootopia as Assistant Mayor Bellwether. On television, Slate has guest starred on many shows including NBC's "Parks and Recreation" as Mona Lisa-Saperstein, ViacomCBS's "Kroll Show" as Liz B., and FX's "Married" as Jess as well as being a starring cast member on NBC's "Saturday Night Live." Slate's comedy special Jenny Slate: Stage Fright is on Netflix and was nominated for a Critics' Choice Award. Slate's latest book, Little Weirds, was an instant New York Times best seller. Most recently, Slate was seen starring in Amazon Prime's I Want You Back opposite Charlie Day. Slate will soon be seen in A24's Everything Everywhere All At Once, opening SXSW, and as the voice of Misty in Unified Picture's The Ark and the Aardvark.
Moderators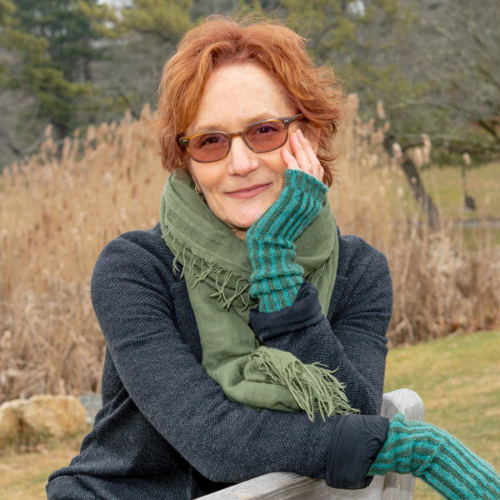 Susanna Styron
Susanna Styron, writer, director, producer, teaches advanced screenwriting at Princeton University. Her work in short film, feature film and TV has played at festivals both in the US and internationally. Her first feature film was adapted from her father William Styron's short story Shadrach starring Andie MacDowell and Harvey Keitel. Susanna is a founding member of The Gotham EDU and is responsible for bringing in both Princeton University and Columbia University (where she served on the faculty previously) into the program in 2020. Several of her students have gone on to receive The Gotham MTV Career Development scholarship and internship since its founding in 2020.
Date & Time
Monday, September 19, 2022
2:30 PM - 4:00 PM EDT
RSVP DEADLINE: September 19, 2022 @ 1:45 PM
Location
Virtual Online
ACCESSIBILITY
If you require accessibility needs to attend the event, please reach out to accessibility@thegotham.org.
RSVP Instructions
REGISTRATION INFORMATION
This event will occur virtually via Zoom. You will receive the Zoom link and information about how to access the event upon registration confirmation via email.

If you are attending with a guest, they must RSVP independently.
GOTHAM MEMBERS
PAYMENT INFORMATION
To use a discount code, please enter the code under 'Payment Information' as you complete your registration. Note: If you are using a promo code, you are still required to enter payment information.

Please note, due to high demand and limited capacity, this ticket is non-refundable.
Contact
Contact us at info@thegotham.org with any questions.