Join us for a conversation with filmmaker and artist Ja'Tovia Gary.
Overview
A filmmaker's creativity is so unique to the individual and being able to create a vision that appeals to audiences and at the same time allows you to express that creativity while staying authentic to yourself can seem daunting and unattainable. However, it doesn't have to be. You can have both an authentic vision that you don't compromise and seek an audience that understands and celebrates your work.
Join us for a conversation with filmmaker and artist Ja'Tovia Gary who will speak about how she looks to create work that is authentic to her creative vision first and foremost and how you can appeal to audiences without sacrificing your artistic integrity. Attendees will walk away with the confidence to pursue their own authentic visual work and know that there are audiences out there ready and willing to view it.
Owning It, a program of The Gotham Film & Media Institute (formerly The I.F.P.), is dedicated to supporting, connecting, and empowering women and non-binary creators and entrepreneurs who break down boundaries in the media and entertainment industry.
The program consists of monthly fireside chats, an annual summit, a mentorship initiative with WE NYC, workshops and more. Past guests include Riva Marker (Nine Stories Productions) Lydia Dean Pilcher (Cutie and the Boxer), Veena Sud (The Stranger), and Gayle Jennings-O'Byrne (WOC Star Fund).
Owning It provides an inclusive environment that expands and expresses a liberated movement for women and non-binary individuals as well as those that are our champions, advocates and allies.
Panelists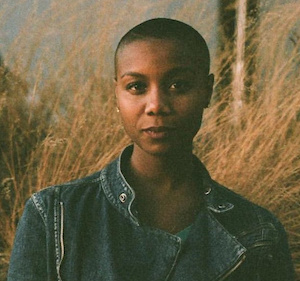 Ja'tovia Gary
Ja'Tovia Gary is a filmmaker and multidisciplinary artist working across documentary, avant-garde video art, sculpture, and installation. Gary is deeply concerned with re-memory and employs a rigorous interrogation and apprehension of the archive in much of her work. The artist seeks to trouble notions of objectivity and neutrality in nonfiction storytelling by asserting a Black feminist subjectivity, and applies what scholar and cultural critic bell hooks terms "an oppositional gaze" as both maker and critical spectator of moving image works. Intimate, often personal, and politically charged, her works aim to unmask power and its influence on how we perceive and formulate reality. Gary's films and installations serve as reparative gestures for the distorted histories through which Black life is often viewed. Black sociality, familial bonds, the interiority of Black women and femmes, and the global efforts towards liberation often pull focus in Gary's multivalent works. The artist has exhibited at the Hammer Museum, Museum of Modern Art, MoMa PS1, Anthology Film Archive, Locarno Film Festival, Edinburgh International Film Festival, New Orleans Film Festival, Ann Arbor Film Festival, Brooklyn Academy of Music, Centre Pompidou, Film at Lincoln Center, and Harvard Film Archives, among other spaces. She has received generous support from the Ford Foundation, Cinereach, Sundance Documentary Institute, and Field of Vision. Gary was a 2019 Creative Capital Fellow, Field of Vision Fellow, and a 2019 Radcliffe Fellow at Harvard University.
Date & Time
Thursday, July 22, 2021
5:00 PM - 6:00 PM EDT
Location
Virtual Online
RSVP Instructions
Please join this Q&A via the ZOOM link in your confirmation email.
For questions, please contact Nevin at nkelly-fair@thegotham.org