Join Us for the Pitch Deck Accountability Challenge Feedback Session!
Synopsis
In culmination of Owning It's most recent Accountability Challenge, the 12 participants will share their finalized pitch deck with a panel of feedback leaders, including Ayme Sinclair, CEO & Founder of Sinclair Social, Meghan Ross, Head of Creator Success at Seed&Spark, and Arielle Diaz, writer of Gentefied, Last Man on Earth, and Big Shot.
Attendees will have the opportunity to hear the participants' pitches, gain insight into what makes a strong pitch deck, and learn about the Accountability Challenge. Learn more about the participants and their projects!
Panelists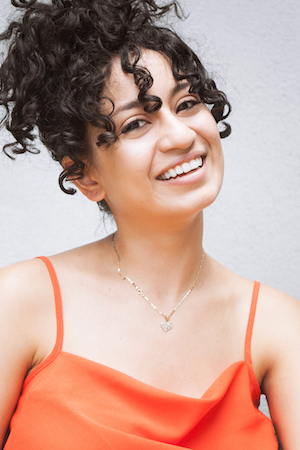 Ashley Soto Paniagua
A Mexican and Afro-Puerto Rican native of El Paso, Texas and a former high school teacher in Mississippi, Ashley Soto Paniagua currently writes on THE PROUD FAMILY: LOUDER AND PROUDER (Disney+) and before that on VIDA (Starz) and FAST AND FURIOUS: SPY RACERS (Netflix). Serving as Co-Executive Producer, Ashley currently runs a scripted podcast for Broadway Video and Audible, and she's also developing projects for Disney+. She was recognized with the CALI Catalyst Award by the Center for Cultural Innovation for her work co-founding #RaisethePercentage, a grassroots initiative that connected working TV writers with emerging Black/Afrolatinx writers in order to reduce barriers to access in the entertainment industry. A graduate of Amherst College, she is repped by Circle of Confusion.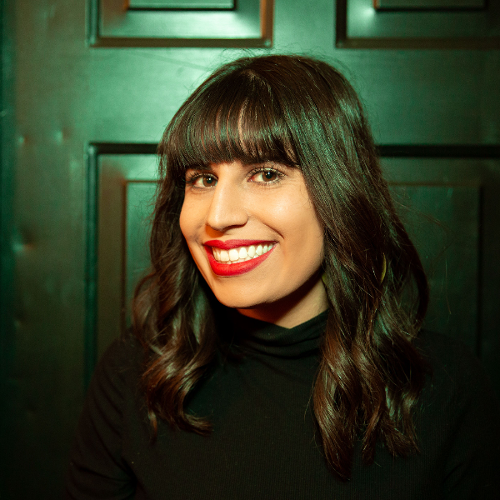 Meghan Ross
Meghan Ross is a writer/director, comedian, and activist based in Austin who was recently selected for the Sundance Episodic Lab. Her short films have made The New Yorker's Best Shouts of 2020 list and she was nominated for The Webby Awards 2021 for her short, If You Ever Hurt My Daughter, I Swear to God I'll Let Her Navigate Her Own Emotional Growth, which features narration by Jon Hamm. Meghan's writing has appeared in Reductress, IFC, Slackjaw, VICE's Broadly, TV Without Pity, The Toast, and some other defunct but beloved sites. She co-created and hosted the late night show That Time of the Month for 5 years and is currently the Head of Creator Success at Seed&Spark. Most importantly, Meghan is an aspiring stage mom to her rescue pit-lab, Dreidel.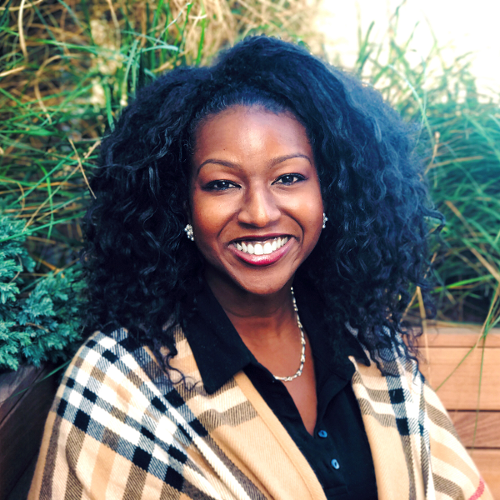 Ayme Sinclair
AYME SINCLAIR, CEO & Founder of Sinclair Social, has 20 years of Digital Marketing Experience. Her breakthrough campaigns have been nominated for awards by the United Nations and the Bill & Melinda Gates Foundation. She's trained over 500 executives on how to use social media, including key leadership at the United Nations Development Programme, the World Bank Group: IFC, and a New York State Senator. In addition to organically growing her social media to over 100,000 followers, Ayme has been featured in international outlets like CNN's Great Big Story, and US Media outlets like ABC News, NY1, Essence Magazine, plus other numerous publications. An avid sailor and a graduate from New York University, she's passionate about issues of diversity and equality which carries into the work she's done both on and off the water. Ayme and Sinclair Social was recently featured as a leading NYC Marketing Agency in Mastercard's In Solidarity Campaign alongside Jennifer Hudson.
Date & Time
Thursday, March 31, 2022
6:00 PM - 8:00 PM EDT
Reserve Deadline: March 31, 2022 @ 5:30 PM
Location
Virtual Online
RSVP Instructions
- If you are coming with a guest, they must RSVP independently.
- This event will occur virtually via Zoom.
- Questions about the event? Contact membership@thegotham.org