Learn how to make your set sustainable and find funding to make it happen!
Overview
Filmmakers and artists are culture creators, and when it comes to Climate Change, the film and media industry can be a huge influence on audiences through the stories we tell and the behavior modeled on screen. In addition, adopting practices on set that contribute to sustainability efforts from limiting transportation, reducing energy use, and switching to reusable water bottles on set, both high- and low-budget productions and indie filmmakers, in particular, can make a difference. Many are already doing just that.
Led by Stephanie Dawson (Producer), Julie Christaes (Tandem Pictures), Max Hermans (TheGreenShot), and Emellie O'Brien (Earth Angel), this 90-minute workshop will outline how a production can include climate storytelling and reduce its impact on the environment. They will share tools that can assist with that effort without breaking the bank and participants will hear first-hand accounts from filmmakers who are making a difference.
ABOUT THE GOTHAM WEEK CONFERENCE
The Gotham Week Conference explores the art and business of film and media today. Seasoned mentors and industry leaders make the Conference the premier forum for creators to break through and take their careers to the next level. Through panels, workshops, and networking opportunities, creators access the tools they need to connect with audiences, expand their story's reach, and build sustainable careers.
ABOUT GOTHAM WEEK
Back IRL for the first time in three years, Gotham Week 2022 will take place at the Brooklyn Navy Yard, September 17-23, and also includes virtual programming and events. Each year, Gotham Week connects groundbreaking talent in film, TV, and audio to the ecosystem of industry decision-makers, experts, and organizations that support their success. Through Project Market discoveries and acquisitions, innovative Conference programming, and the inaugural partner Expo, Gotham Week gives independent creators critical industry access, resources, and opportunities to grow their network. It provides a unique platform from which groundbreaking careers and projects have launched, celebrating the creativity, boldness, and determination The Gotham is all about.
Panelists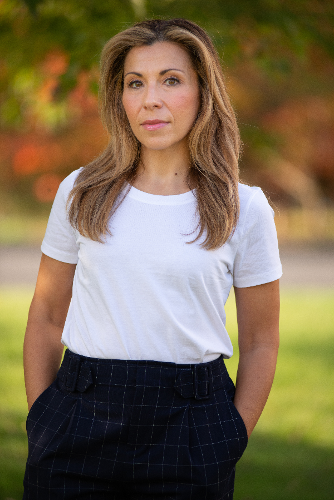 Julie Christeas
Tandem Pictures - Founder & CEO
Julie Christeas is the founder and CEO of Tandem Pictures, a platform for people, the planet and powerful storytelling. Her recent films include BLACK BEAR (Sundance 2020, eONE) starring Aubrey Plaza, Christopher Abbott and Sarah Gadon and THE SURROGATE (SXSW 2020, '21 Gotham Award Best Actress). Both films released in 2020 are recipients of the Environmental Media Association Green Seals, recognizing sustainable production practices. Julie also executive produced the cult horror favorite THE EYES OF MY MOTHER (Sundance 2016/Magnet Releasing), MONOGAMY (Best NY Narrative, Tribeca Film Festival 2010), the feature doc DUKALE'S DREAM starring Hugh Jackman, and GHOST TEAM starring Jon Heder, David Krumholtz and Amy Sedaris. Julie produced BLOOD STRIPE (Jury Prize: Best Narrative Film, LA Film Festival 2016), WILDLIKE starring Bruce Greenwood and Ella Purnell (HIFF), and THE SLEEPWALKER starring Christopher Abbott and Brady Corbet (Sundance 2014/IFC). Julie currently has films in development with filmmakers Sophia Takal (Always Shine, Black Christmas), Nari Kye (Wasted! The Story of Food Waste) & Tony Abrams (Pumpkin) to name a few. She is developing a limited series with Executive Producer, Janet Mock and an episodic comedy series, BRUTAL, starring Cheyenne Jackson and Rachael Harris. Julie also produces original short-form content for some of the biggest brands in the world -- Amazon, Chase Bank, Ford Motors, Netflix, Cadillac and many more. Julie is the only independent film producer to sit on the board of the Environmental Media Association. Before founding Tandem, Julie was EVP across production and development at Renart Films. www.tandempictures.com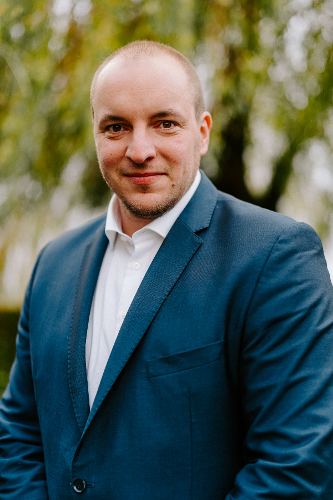 Max Hermans
TheGreenShot - Creator
Max Hermans worked since 2015 as location manager and line producer on films, TV series and promotional video clips. He detected a gap in the operational processes, that did not easily support fluid communications with the crew and effective cost management. This is the starting of TheGreenShot, a production app that digitizes the production process from planning to post-production, automatically calculates the carbon footprint of each production and delivers informative dashboards on both costs and carbon footprints across all team members - from crews to heads of departments and of production. Max has moved from actual productions to promoting, deploying and supporting the adoption of TheGreenShot - working to make sure that every production, small to large, fiction or TV, benefits from efficiency gains.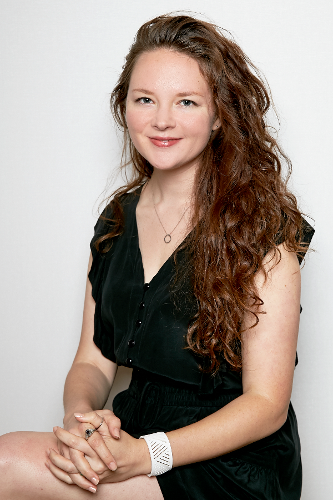 Emellie O'Brien
Earth Angel - Founder & CEO
Emellie O'Brien (EOB) is the Founder & CEO of Earth Angel. A pioneer of the sustainable filmmaking movement, she has worked with over 50 major motion pictures and television series to reduce their environmental impact as well as their budget since 2011. Recent clients include the Emmy and Golden Globe winning series The Marvelous Mrs. Maisel and Spielberg's Oscar nominated film The Post. Her sustainability leadership on The Amazing Spider-Man 2 contributed to it being acclaimed as "the most eco-friendly blockbuster in Sony Pictures' history." EOB holds a BFA in Film & Television from NYU, is a Climate Reality Corps Leader, an inaugural Tory Burch Foundation Fellow, Goldman Sachs 10,000 Small Businesses alum, and 2018 Inc. Magazine 30 Under 30 Rising Star. She also sits on the board of Young Entertainment Activists and the Production Initiatives Association.
Moderators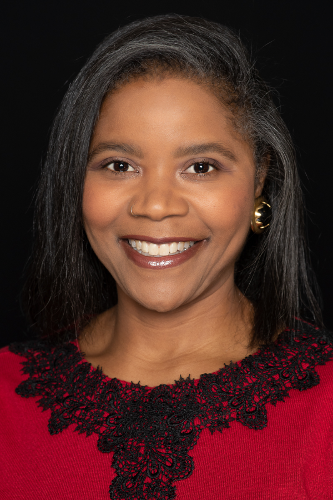 Stephanie Dawson
Stephanie Dawson is a producer, line producer, and production manager for narrative, unscripted, and branded content with over 15 years of experience. Her other recent credits include DOWN WITH THE KING (2021), MAYA & HER LOVER (2020), DEREK DELGAUDIO'S IN & OF ITSELF (HULU), GREAT PERFORMANCES (PBS) and HOUSE HUNTERS INTERNATIONAL (HGTV). Her undergraduate degree is in Engineering Management, with a Specialty in Environmental Science from Miami University (OH), and she started her career as an Information Technology consultant specializing in High Availability and Disaster Recovery, and later Datacenter Management, at what is now Accenture. In 2005, she left to pursue a film degree at what is now Fullsail University. She moved in New York in 2007 and quickly found work in unscripted television, live events such as Fashion Week, and short films. In 2009, she was introduced to sustainable production on a commercial for a major big box store. Shortly after that, a production with Glass Eye Pix also implemented sustainability measures on set. This sparked a synergy between her two professional loves: filmmaking and the environment. She is producing the forthcoming feature film THE RHODORA which she co-wrote with director Maria Matteoli (THE WINE OF SUMMER). She is producing alongside Trevite Willis (CARGO). In March of 2022, Dawson was inducted to the Full Sail University Hall of Fame. Stephanie is a founding member of the non-profit Women Independent Producers, co-chair of the Producers Guild of America Green Committee and a Climate Reality Leader. She is currently a Producer for the PBS Series Great Performances with WNET Group/Thirteen.
Presented With

Winner of BAFTA's makers & shakers Tech Production Innovation of the Year! Invented by line producer and location manager Max Hermans, TheGreenShot is the 1st solution to digitise the production work and automatically generate the carbon footprint. Designed and tested over the last 3 years, TheGreenShot is a mobile and Web app that streamlines the production flows across crew members and production management teams, delivering real-time budget visibility, fluid validation flows, and connected costs and carbon footprint dashboards. With open interfaces to green suppliers, certification reports and calculators, TheGreenShot makes moving to more sustainable processes easy, cost efficient and engaging. We remove 40% of the administrative work, to increase the quality time spent on planning, deploying and monitoring the impact of new sustainable suppliers and modes of working.
Date & Time
Wednesday, September 21, 2022
10:00 AM - 11:30 AM EDT
RSVP DEADLINE: September 21, 2022 @ 9:45 AM
Location
Brooklyn Navy Yard - Building 92
63 Flushing Ave
Brooklyn New York 11205
ACCESSIBILITY
If you require accessibility needs to attend the event, please reach out to accessibility@thegotham.org.
RSVP Instructions
REGISTRATION INFORMATION
This event will occur in-person at the Brooklyn Navy Yard. You will receive location information and directions upon registration confirmation via email.

If you are attending with a guest, they must RSVP independently.

Attendees to Gotham Week Expo or Conference events must be fully vaccinated for COVID-19 prior to attending Gotham Week. Attendees will be required to show proof of vaccination upon check-in. Masks are strongly encouraged. To learn more about our COVID-19 event safety, please visit our Event Safety page.
GOTHAM MEMBERS
PAYMENT INFORMATION
To use a discount code, please enter the code under 'Payment Information' as you complete your registration. Note: If you are using a promo code, you are still required to enter payment information.

Please note, due to high demand and limited seating, this ticket is non-refundable.
Contact
Contact us at info@thegotham.org with any questions.