Join us for the Owning It Accountability Challenge 2023 Spring Cohort!
Overview
Are you working on a pitch deck you've been telling yourself to complete, but just can't get past that one stumbling block? Is the last step you need to find your next producer, funder or business partner the deck you can't complete? Looking for someone to hold you accountable to make sure you move forward in the next steps in your business and/or project? This challenge is for you!
Submit your application by February 23 to be considered to participate in our next accountability challenge for pitch decks. If selected, you'll be paired with another woman or nonbinary creator to be your partner to support you over the month of March to complete your pitch deck.
You'll be connected to a mentor to meet with throughout the month, have an opportunity to attend a pitch deck workshop and the challenge will culminate in a feedback session with industry leaders.
FOR THIS COHORT, WE ARE SELECTING UP TO TWELVE (12) WOMEN AND NONBINARY CREATORS AND/OR ENTREPRENEURS TO PARTICIPATE TO ENSURE WE PROVIDE THE BEST BESPOKE EXPERIENCE FOR THE COHORT. WE ARE ALSO SELECTING UP TO FOUR (4) PROJECTS EACH PER BELOW MEDIUM:
Film (documentary or fiction; shorts or features)
TV Series (documentary or fiction)
Audio/Podcasts (all audio storytelling)
APPLYING TO THE PROGRAM DOES NOT GUARANTEE PARTICIPATION.
THE DEADLINE TO SUBMIT IS FEBRUARY 23. SEE BELOW FOR THE PARTICIPATION CRITERIA, KEY DATES, MENTORS AND FEEDBACK LEADERS. PLEASE NOTE, GOTHAM MEMBERS RECEIVE A DISCOUNT WHEN SUBMITTING THEIR APPLICATION.
SELECTED PARTICIPANTS WILL BE NOTIFIED BY MARCH 1.
Your submission fee goes to support The Owning It program.
We hope you'll join us!
Instructors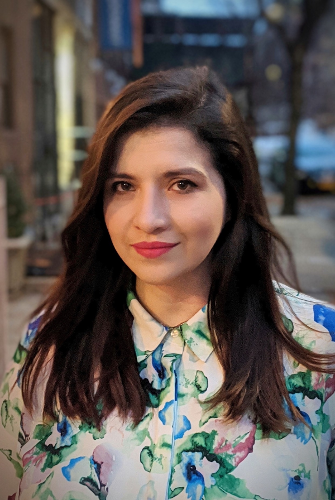 Maria Altamirano – Mentor
Maria Altamirano is a Peruvian-American independent producer whose work has screened at festivals worldwide, including Cannes, Sundance, SXSW, and San Sebastián. A Film Independent Producing Lab Fellow and The Gotham/Rotterdam Lab Fellow, her credits include Alexis Gambis' SON OF MONARCHS (HBO Max), which won the Alfred P. Sloan Feature Film Prize at the 2021 Sundance Film Festival, Raven Jackson's award-winning short NETTLES (Criterion Channel), and Jackson's upcoming debut feature ALL DIRT ROADS TASTE OF SALT, produced in partnership with PASTEL and A24. She was also a Co-Producer on HBO's critically-acclaimed bilingual comedy series LOS ESPOOKYS. Maria completed NYU's MBA/MFA program, where she was awarded the Media Services Award for excellence in creative producing. Prior to filmmaking, Maria was Market Research Manager at Paramount Pictures where she generated key development and marketing insights for the studio's slate.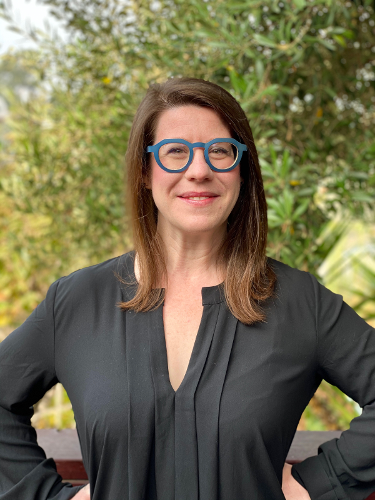 Miriam Mintz – Mentor
Miriam Mintz is the VP of Television for Likely Story where they most recently produced the second season of Modern Love for Amazon, and have shows in development with HBOMax, Amazon and Sony. Previous to Likely Story she worked at JASH, IFC and Comedy Central.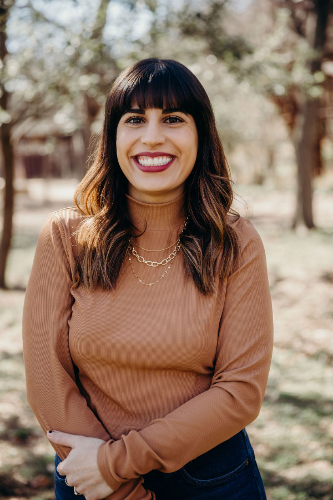 Meghan Ross – Mentor
Meghan Ross is the Head of Creator Success at Seed&Spark and previously worked for VICELAND and SundanceTV. She's also an Austin-based writer/director/comedian who was selected for Women at Sundance | Adobe Fellowship, Sundance Episodic Lab, and NewNarratives grant from NewFilmmakers LA & Warner Bros. Discovery's OneFifty for her half-hour comedy Here to Make Friends (also her personal tagline). Her shorts made The New Yorker's Best Shouts of 2020 list, she was nominated for The Webby Awards, and she hosted the late night show That Time of the Month for 5 years. Most importantly, Meghan's an aspiring stage mom to her rescue pit-lab, Dreidel.
Moderators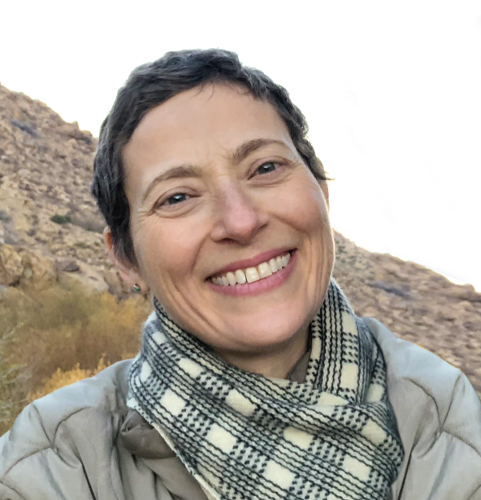 Jenny Deller – Workshop Leader
Jenny Deller is an award-winning filmmaker and designer who loves helping fellow creators take the first step in launching their visions. Crafted to immerse viewers in story and tone, her pitch decks have assisted film, television and commercial creators land work for Warner Brothers, HBOMax, Showtime, AppleTV+, TNT and USA Networks; as well as national brands like Toyota, United Airlines and Home Depot. Her debut feature as writer-director, FUTURE WEATHER, stars Amy Madigan, Lili Taylor, Marin Ireland and Perla Haney-Jardine. It premiered at the Tribeca Film Festival, screened nationwide and was distributed on Netflix, Starz, Amazon and HBO Europe. While in development, FUTURE WEATHER received the Showtime Tony Cox Award for Screenwriting and three grants from the Alfred P. Sloan Foundation for its unique exploration of climate change. Most recently, she produced the independent thriller, CLAIRE IN MOTION (SXSW) starring Betsy Brandt and co-directed by Annie Howell and Lisa Robinson. Jenny has been selected for numerous film programs with Film Independent, The Gotham and Film Society of Lincoln Center. Her work has been supported by Tribeca Film Institute, Netflix, Women in Film, Almanack Screenwriters Colony and The Wexner Center. Fun fact: she once played a Russian moll on an episode of LAW & ORDER.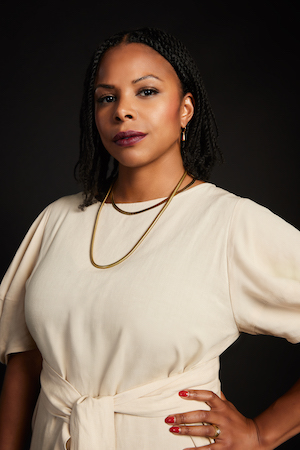 Jihan Robinson – Feedback Panelist
Jihan Robinson is an Emmy®-nominated independent producer and executive, currently serving as vice president of Alternative Programming at Freeform. Robinson oversees non-fiction and alternative content for Disney General Entertainment's young adult network. She is also vice president of documentary programming for Onyx Collective, where she will build on Onyx Collective's roster of emerging and established creators of color and produce and develop non-fiction projects for the brand. Jihan has held executive roles at Quibi Topic Studios, Netflix, and Pivot, and is a member of the Documentary Branch of the Academy of Motion Picture Arts and Sciences.
Date & Time
Thursday, February 23, 2023
11:45 PM - 11:45 PM EST
Location
NO LOCATION — COMPLETE THE APPLICATION THROUGH THE RSVP PAGE
RSVP Instructions
INSTRUCTIONS TO APPLY:
Sign up here on this site and pay the submission fee.
Apply with more details here to ensure your application will be considered.
KEY DATES:
Feb 23: Submissions close
Mar 1: Notifications of selected projects
Mar 6: Accountability Challenge Begins for selected participants
Mar 9: Pitch Deck Workshop for selected participants
Mar 30: Pitch Deck Feedback Session for selected participants
**By participating in this program you are also committing to meeting with your partner at least once a week during the month of March and with your partner/mentor at least twice throughout the month of March. You also are required to attend the workshops and feedback session.
CRITERIA:
You are a woman or nonbinary creator.
You are working on a deck that you can use to pitch your project or company to potential financiers or partners.
You are working in one of the following mediums: film (documentary or fiction; shorts or features), TV series (documentary or fiction), or audio/podcasts (all forms of storytelling).
Applicants should have experience and training within at least one of these fields:

Directing
Producing
Production Company
Screenwriting
Small business in film and entertainment (can include production company, entertainment platform, event business, etc)

You have worked on the pitch deck within the last year.
This is at least your second draft of the pitch deck.
Does not have to be New York based to participate in the challenge.
CHALLENGE COMMITMENT:
To participate in the challenge, you must commit to meeting with your accountability partner at least once a week during the month of March.
You will have the opportunity to meet with your mentor and partner twice during the month of March. Your mentor is only committed to meeting with you for those meetings. Any other meetings or communication are at the mentor's discretion.
You must attend the Pitch Deck workshop and the final feedback session.
Your goal of participating in this challenge is to refine your current pitch deck for potential funding and partnership opportunities.
At the end of the challenge, you will prepare a five (5) minute pitch and receive feedback from a panel of industry leaders. You should prepare for the feedback session as you would for a pitch to your intended pitch deck audience (funder, partner, etc).
GOTHAM MEMBERS: To RSVP for this event with your member's discount, log in to your Gotham account and register through your Members Dashboard.