Looking for your next big break? Explore non-fiction distribution and festival strategy with these decision-makers!
Overview
Submitting to festivals and securing a distribution deal are the last major hurdles on your project's journey. This Meet the Decision Makers session is your opportunity to meet with experienced industry professionals who work in acquisitions, sales, and festival programming across the United States. Join us to hear more about festival or distribution pathways available to creators and how you can tailor your strategy to fit your unique non-fiction project and goals.
ABOUT THE GOTHAM WEEK CONFERENCE
The Gotham Week Conference explores the art and business of film and media today. Seasoned mentors and industry leaders make the Conference the premier forum for creators to break through and take their careers to the next level. Through panels, workshops, and networking opportunities, creators access the tools they need to connect with audiences, expand their story's reach, and build sustainable careers.
ABOUT GOTHAM WEEK
Back IRL for the first time in three years, Gotham Week 2022 will take place at the Brooklyn Navy Yard, September 17-23, and also includes virtual programming and events. Each year, Gotham Week connects groundbreaking talent in film, TV, and audio to the ecosystem of industry decision-makers, experts, and organizations that support their success. Through Project Market discoveries and acquisitions, innovative Conference programming, and the inaugural partner Expo, Gotham Week gives independent creators critical industry access, resources, and opportunities to grow their network. It provides a unique platform from which groundbreaking careers and projects have launched, celebrating the creativity, boldness, and determination The Gotham is all about.
Panelists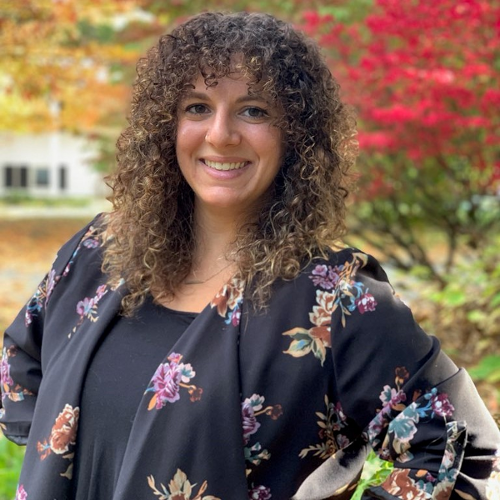 Emily Abi-Kheirs
Women Make Movies - Marketing & Engagement Manager
Emily Abi-Kheirs is a documentary film professional with experience in programming, production, and broadcast, semi-theatrical, and educational distribution. She is currently the Marketing & Engagement Manager for Women Make Movies where she supports women and female-identifying filmmakers from around the world through marketing, outreach, and community engagement efforts. Prior to WMM, she began her career at WORLD Channel and worked in a variety of capacities including digital content strategy and creation, contracts and rights management, as well as programming and curation for the award-winning documentary series: America ReFramed, Doc World, and Local, USA. Emily serves on the Board of Directors for Women in Film and Video New England, where she is dedicated to fostering community and educational opportunities for media-makers in the region. Passionate about amplifying stories made by and about historically excluded communities, Emily is currently a Programmer for Salem Film Fest, the 2022 IDA Documentary Award Chairwoman for Best Curated Series, and on screening committees for festivals such as DOC NYC, Woods Hole Film Festival, Hot Springs Film Festival, amongst others. She recently attended the 67th Flaherty Film Seminar as a LEF New England Fellow.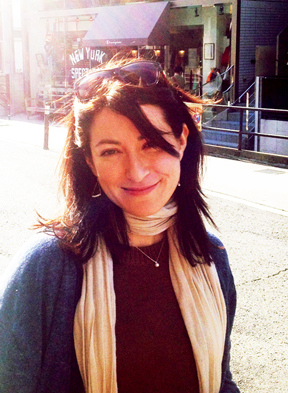 Livia Bloom Ingram
Icarus Films - Vice President
Livia Bloom Ingram is a film curator and the Vice President of Icarus Films, a firm The New York Times calls "a haven for nonfiction films that are at once socially conscious and supremely artful." With a foundational commitment to equity and social justice, and extensive experience in international content licensing, distribution, and impact strategy, Ingram has presented hundreds of film programs for cultural institutions including Lincoln Center, Film Forum, The Museum of Modern Art, the Cinémathèque Française, and the U.S. Department of State.
Kendra Hodgson
Women Make Movies - Managing Director
Kendra Hodgson is the Managing Director at Women Make Movies and is passionate about social justice, gender equity, and the power of stories. She believes that the voices of women, non-binary people, and those who are underrepresented – especially when expressed through the medium of film – can, and will, change the world. She has spent the past two decades working in the promotion of independent film, with a focus on education and impact distribution. Kendra frequently consults with distributors and filmmakers on release and impact strategy, as well as on using technology to maximize efficiency, and has served as a panelist/mentor in the Gotham and Firelight labs. She loves meeting new filmmakers and connecting with those she has worked with before!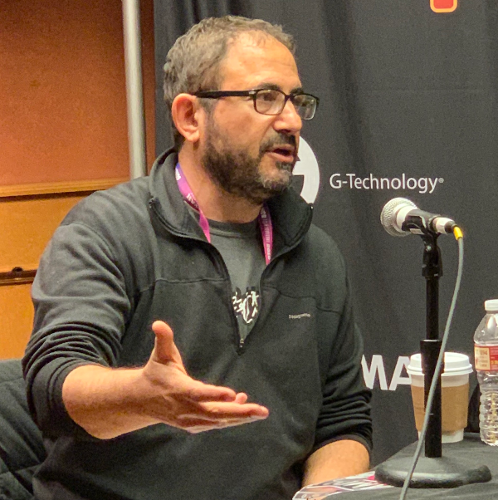 Jon Reiss
8 Above - President
Jon Reiss is a filmmaker, author and media strategist who wrote the book Think Outside the Box Office. Through his company 8 Above he works with filmmakers on a long term basis supervising and executing their releases. Reiss has advised hundreds of filmmakers and film organizations throughout the world including IFP, Paramount Studios, Screen Australia, Film Independent, Creative Scotland. Reiss also co-wrote Selling Your Film Without Selling Your Soul and Selling Your Film Outside the US. He has conducted his Master Classes over five continents and was the Senior Lab Leader at the IFP/Gotham Filmmaker Lab for ten years. Film clients have included Two Gods, Nasrin, Decade of Fire, Personhood, Maya Angelou: And Still I Rise, The Disrupted, Hooligan Sparrow. Visit 8above.com.
Date & Time
Friday, September 23, 2022
3:00 PM - 5:00 PM EDT
RSVP DEADLINE: September 23, 2022 @ 2:45 PM
Location
Virtual Online
ACCESSIBILITY
If you require accessibility needs to attend the event, please reach out to accessibility@thegotham.org.
RSVP Instructions
REGISTRATION INFORMATION
This event will occur virtually via Zoom. You will receive the Zoom link and information about how to access the event upon registration confirmation via email.

If you are attending with a guest, they must RSVP independently.
GOTHAM MEMBERS
PAYMENT INFORMATION
Contact
Contact us at info@thegotham.org with any questions.