See four Gotham Week Project Market scripts come to life with actors during our annual Reading Series event!
Overview
Each year, four Gotham Week Project Market films are highlighted at the New Voices! SAGindie Reading Series. The creative teams behind these projects choose an excerpt of their script and a cast of actors brings them to life in front of the Gotham Week audience. Notable Project Market alumni that have previously participated in the Reading Series include Adammo Ebo's Honk for Jesus. Save Your Soul, Andrew Semans's Resurrection, and Joe Talbot's The Last Black Man in San Francisco.
This year, the four projects from the 2022 Gotham Project Market set to participate are:
In Search of Time written and directed by Jamil McGinnis and Pat Heywood and produced by Myriam Schroeter. A boy journeys across Brooklyn as he seeks to return his friend's notebook before the day's end.
The Matriarch written and directed by Zandashé Brown. When the death of an estranged matriarch summons a fractured family back to their rural Louisiana hometown, a forlorn teen attempts to forge a relationship with her late grandmother through ancestral veneration and unlocks instead a deceptive world of spirits, secrecy, and hysteria.
No Love Lost written and directed by Diana Peralta and produced by Alexandra Byer and Michelle Peralta. When a troubled young woman brings her new boyfriend home, her devoted but insular sisters reveal the extremes they will go to protect one another.
Sales Per Hour directed by Michelle Uranowitz and Daniel Jaffe, written by Michelle Uranowitz, and produced by Chloe Sabin and Zoe Worth. A top sales associate at a high end clothing store becomes enmeshed in a legal battle between her corporate superiors and a customer over a sexual assault that occurred inside a dressing room under her watch.
Special thanks to our casting team, Stephanie Yankwitt and Tanis Parenteau of TBD Casting.
ABOUT THE GOTHAM WEEK CONFERENCE
The Gotham Week Conference explores the art and business of film and media today. Seasoned mentors and industry leaders make the Conference the premier forum for creators to break through and take their careers to the next level. Through panels, workshops, and networking opportunities, creators access the tools they need to connect with audiences, expand their story's reach, and build sustainable careers.
ABOUT GOTHAM WEEK
Back IRL for the first time in three years, Gotham Week 2022 will take place at the Brooklyn Navy Yard, September 17-23, and also includes virtual programming and events. Each year, Gotham Week connects groundbreaking talent in film, TV, and audio to the ecosystem of industry decision-makers, experts, and organizations that support their success. Through Project Market discoveries and acquisitions, innovative Conference programming, and the inaugural partner Expo, Gotham Week gives independent creators critical industry access, resources, and opportunities to grow their network. It provides a unique platform from which groundbreaking careers and projects have launched, celebrating the creativity, boldness, and determination The Gotham is all about.
Presented With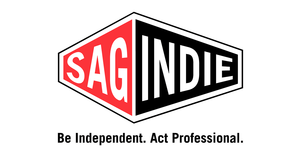 SAGindie promotes the working relationship between professional actors and passionate independent filmmakers. Since its formation in 1997, SAGindie has been traveling to film festivals, trade shows, and conventions spreading the word: Just because your film isn't produced by a studio doesn't mean you can't use professional talent. As a free resource, SAGindie offers filmmakers clarity and kinship by guiding them through the SAG-AFTRA signatory process, making it even easier to hire professional actors, regardless of budget. SAGindie is made possible by a grant from the SAG-AFTRA Producers Industry Advancement & Cooperative Fund.
Date & Time
Monday, September 19, 2022
4:00 PM - 5:30 PM EDT
RSVP DEADLINE: September 19, 2022 @ 3:45 PM
Location
Brooklyn Navy Yard - Building 92
63 Flushing Ave
Brooklyn New York 11205
ACCESSIBILITY
If you require accessibility needs to attend the event, please reach out to accessibility@thegotham.org.
RSVP Instructions
REGISTRATION INFORMATION
This event will occur in-person at the Brooklyn Navy Yard. You will receive location information and directions upon registration confirmation via email.

If you are attending with a guest, they must RSVP independently.

Attendance at this event is first-come, first-served. RSVP does not guarantee entry.

Attendees to Gotham Week Expo or Conference events must be fully vaccinated for COVID-19 prior to attending Gotham Week. Attendees will be required to show proof of vaccination upon check-in. Masks are strongly encouraged. To learn more about our COVID-19 event safety, please visit our Event Safety page.
GOTHAM MEMBERS
PAYMENT INFORMATION
To use a discount code, please enter the code under 'Payment Information' as you complete your registration. Note: If you are using a promo code, you are still required to enter payment information.

Please note, due to limited seating and demand, this ticket is non-refundable.
Contact
Contact us at info@thegotham.org with any questions.