Maximize inclusive filmmaking with this Session on diversity through disability.
Overview
More attention than ever is being given to disability and accessibility in film. From production through presentation, authentic and responsible representation needs to be a part of the filmmaking efforts. Accessibility is also a fast-growing area creating the cultural change needed for inclusive filmmaking and film presentations. To discuss where we are in this revolution and where we need to be, join this Gotham Week Expo Session led by ReelAbilities Film Festival, exploring better inclusion for the disability community.
ABOUT THE GOTHAM WEEK EXPO
The Gotham Week Expo brings together partners from our Expanding Communities, Owning It, and Gotham EDU programs for the first time. The Expo will showcase thought leadership on the advancement of the film and media industries while amplifying partner organizations and communities.
ABOUT GOTHAM WEEK
Back IRL for the first time in three years, Gotham Week 2022 will take place at the Brooklyn Navy Yard, September 17-23, and also includes virtual programming and events. Each year, Gotham Week connects groundbreaking talent in film, TV, and audio to the ecosystem of industry decision-makers, experts, and organizations that support their success. Through Project Market discoveries and acquisitions, innovative Conference programming, and the inaugural partner Expo, Gotham Week gives independent creators critical industry access, resources, and opportunities to grow their network. It provides a unique platform from which groundbreaking careers and projects have launched, celebrating the creativity, boldness, and determination The Gotham is all about.
Panelists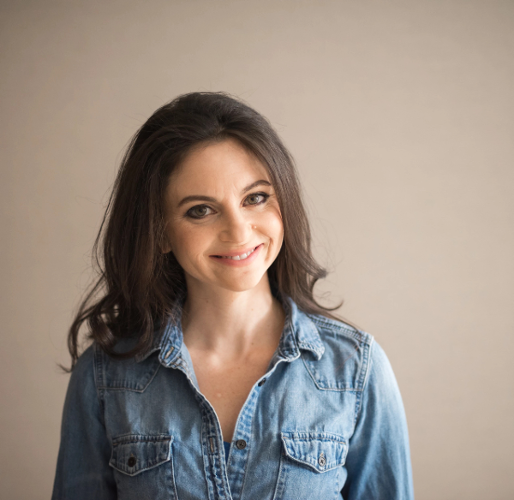 Danielle Pretsfelder Demchick
Casting Society of America - co-VP of Advocacy
Danielle is an advocate manifesting change in how the real world is reflected in today's media. She has been an active member of the New York casting community since 2004. Nickelodeon was her casting home for over 14 years, where she tapped into her love of developing young talent. From live action and animation, scripted and unscripted, long form and short form, and even podcasts, she has and loves to cast it all! The co-VP of Advocacy for the Casting Society of America, her work elevating underrepresented communities has been barrier breaking and continues to motivate her to manifest change in how the real world is seen on screen. A leader in the organization's Equity in Entertainment committee, she serves on the board of both the Casting Society of America and Casting Society Cares, where her focus is on Training & Education. She prides herself on being an ally to artists and aspiring talent of all abilities. She serves as a faculty advisor for Respectability and she is on the Actor's Fund's Looking Ahead Advisory Board. In addition to her work in casting, she is currently pursuing a master's degree in Disabilities Studies at the City University of New York. She is also a trained childhood bereavement group facilitator and serves as a member of the Caring Committee for the Wechsler Center for Modern Aging.
Miranda Lee
ReelAbilities Film Festival - Program Associate
After volunteering for ReelAbilities Film Festival's preselection committee for two years, Miranda officially joined the JCC team as a Program Associate! A disability advocate passionate about her work in arts/cultural institutions, Miranda actively strives to open up conversations about and spread messages of accessibility, inclusion, diversity and equity. In addition to working with the JCC, Miranda has done consultation work for various arts/cultural organizations, including the New Victory Theater, Public Theater/Ma-yi Theater, New York City Children's Theater, and Cooper Hewitt Museum and assisted in the creation and development of the Museum of the Moving Image's Marvels of Media Awards.
Moderators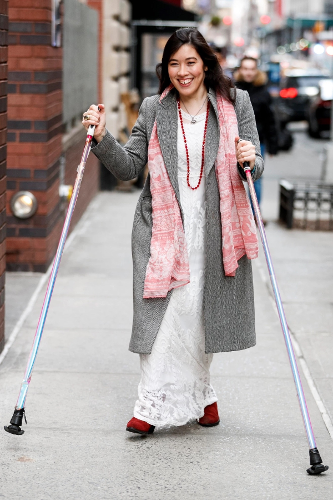 Xian Horn
Give Beauty Wings - Founder
Xian is a joyful half-Asian woman with Cerebral Palsy, who serves as founder of the non-profit, Give Beauty Wings and consultancy Changeblazer. She is an advocate, speaker, blogger, and Exemplar for the AT&T NYU Connect Ability Challenge in the creation of Assistive Technology. Xian was named Women's eNews' 21 Leaders for the 21st Century in 2017 and in Walker's Legacy Power 15 in 2018. Give Beauty Wings' Self-Esteem programs began and continue at NYU's Initiative for Women with Disabilities, the Marlene Meyerson JCC Manhattan, and M.S. 131. She is a freelance journalist at ForbesWomen and Arianna Huffington's Thrive Global. https://xianhorn.com/
Presented With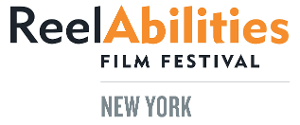 ReelAbilities Film Festival is the largest festival in the U.S. dedicated to promoting awareness and appreciation of the lives, stories, and artistic expressions of people with disabilities. Founded in New York City in 2007, the festival presents international and award-winning films by and about people with disabilities in multiple locations throughout each hosting city. Post-screening discussions and other engaging programs bring together the community to explore, discuss, embrace, and celebrate the diversity of our shared human experience.
Date & Time
Saturday, September 17, 2022
2:45 PM - 3:45 PM EDT
RSVP DEADLINE: September 17, 2022 @ 2:30 PM
ACCESSIBILITY
Learn more about accessibility at Gotham Week at https://thegotham.org/gotham-week/accessibility. If you require accessibility needs to attend the event, please reach out to accessibility@thegotham.org.
RSVP Instructions
REGISTRATION INFORMATION
This event will occur in-person at the Brooklyn Navy Yard. You will receive location information and directions upon registration confirmation via email.

If you are attending with a guest, they must RSVP independently.

Attendance at this event is first-come, first-served. RSVP does not guarantee entry.

Attendees to Gotham Week Expo or Conference events must be fully vaccinated for COVID-19 prior to attending Gotham Week. Attendees will be required to show proof of vaccination upon check-in. Masks are strongly encouraged. To learn more about our COVID-19 event safety, please visit our Event Safety page.
Contact
Contact us at info@thegotham.org with any questions.