Unpack three powerful case studies that will inspire filmmakers to build their own film communities and ecosystems.
Overview
Historical exclusion has left many filmmaking communities out of conversations that define mainstream film landscapes. This has forced communities to build their own ecosystems that challenge the centralization of power and defy reliance on mainstream models.
Takeaways: Through three case studies, filmmakers will leave with an understanding of how film communities have built autonomy, centered their values, and defined their success. As a first step toward creating a blueprint for filmmakers to build their own communities and ecosystems.
ABOUT THE GOTHAM WEEK EXPO
The Gotham Week Expo brings together partners from our Expanding Communities, Owning It, and Gotham EDU programs for the first time. The Expo will showcase thought leadership on the advancement of the film and media industries while amplifying partner organizations and communities.
ABOUT GOTHAM WEEK
Back IRL for the first time in three years, Gotham Week 2022 will take place at the Brooklyn Navy Yard, September 17-23, and also includes virtual programming and events. Each year, Gotham Week connects groundbreaking talent in film, TV, and audio to the ecosystem of industry decision-makers, experts, and organizations that support their success. Through Project Market discoveries and acquisitions, innovative Conference programming, and the inaugural partner Expo, Gotham Week gives independent creators critical industry access, resources, and opportunities to grow their network. It provides a unique platform from which groundbreaking careers and projects have launched, celebrating the creativity, boldness, and determination The Gotham is all about.
Panelists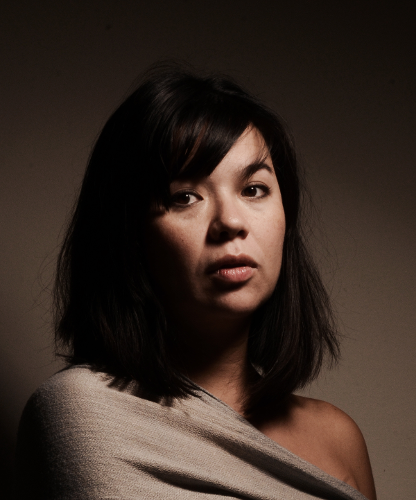 Kiyoko McCrae
New Orleans Film Society - Director of Documentary Programming and Filmmaker Labs
Kiyoko McCrae is Director of Documentary Programming and Filmmaker Labs at the New Orleans Film Society. She strives to connect Southern filmmakers to resources and relationships, often inaccessible in the region through the Emerging Voices Directors Lab and Southern Producers Lab. She is an award-winning film and theater director. Her films have screened at AFI Docs, Calgary, Hot Springs, Flickers Rhode Island, IndieMemphis, Cucalorus, Milwaukee and has been supported by CAAM, Firelight Media, Reel South, World Channel, Southern Documentary Fund. Her theater work has been supported by MAP Fund, NEFA, NPN, Alternate ROOTS, NOJHF, CAC New Orleans. She is a 2017-2018 Intercultural Leadership Institute Fellow, a 2020 John O'Neal Cultural Arts Fellow and former Managing Director of Junebug Productions. She received her BFA in Theatre Arts from NYU's Tisch School. She is happy to call New Orleans home with her husband Jason and their two children, Manami and Koji.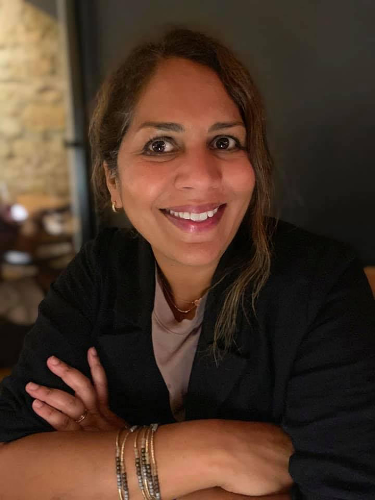 Lela Meadow-Conner
Mama.Film - Founder
Lela Meadow-Conner is a Creative Producer and Founder of mama.film - a village at the crossroads of art & advocacy where storytellers, changemakers and nurturers come together to champion humanity through a maternal gaze. She has 20 years of experience in independent cinema exhibition, most recently as Executive Director of Film Festival Alliance (2017-2022.) Through its curation arm, mama.film operates as a nomadic experience, partnering with regional and national organizations to program films that center women, identity and the human experience. In 2020, mama.film launched rePRO Film, a monthly short film and podcast advocating for reproductive justice. In 2021 & 2022 mama.film served as a Satellite Screen for the Sundance Film Festival in Kansas. She currently serves as Co-Producer on the documentary feature 'Chasing Chasing Amy', Producer on the narrative short and feature ''Run Amok', with several other projects in development. Lela is an alumni of The Industry Academy, a program of Film at Lincoln Center/Locarno Film Festival and recently participated in the Brand Storytelling Certificate Program and Sundance Co//ab Film Producing Program. She's served on multiple film juries including AFI and the NAACP Image Awards, is a frequent panelist for national industry organizations.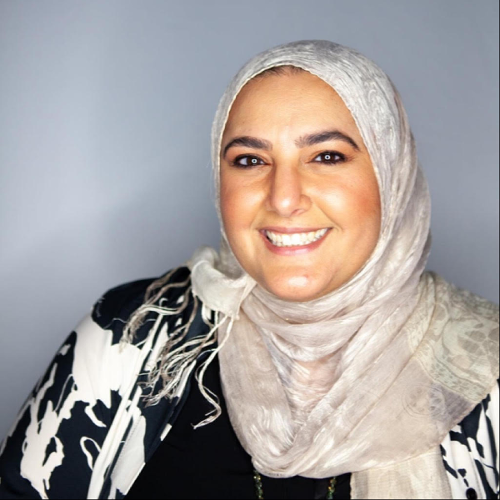 Iman Zawahry
Islamic Scholarship Fund - Director of Film Programs
Iman Zawahry is one of the first hijabi American-Muslim filmmakers in the nation. She has worked on numerous films that have played at over 100 venues worldwide. She's an Emmy award winner, Princess Grace Award recipient, a Lincoln Center Artist Academy Fellow, and Sundance Momentum Fellow. She is also the co-creator of the first American Muslim film grant with Islamic Scholarship Fund where she currently serves as Director of Film Programs. Iman works to amplify the underrepresented female voice and frequently consults and speaks across the nation on Muslims in Film. Her debut film, Americanish, is currently touring the festival circuit and has won twenty five awards, including best director and best film. She is currently faculty of film production at the University of Florida.
Moderators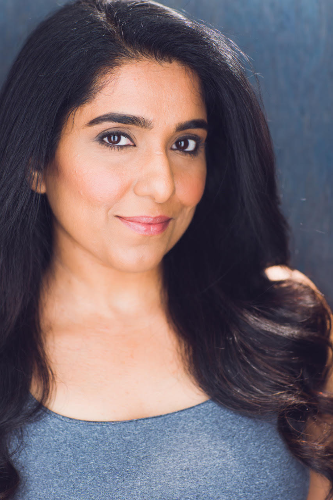 Aizzah Fatima
Aizzah Fatima is an award-winning filmmaker, actor, playwright, comedian, and ex-Google engineer. She has been featured on NPR, The Guardian, Woman's Hour (BBC), The Wall Street Journal, Newsweek, Time Out, The New York Times, and The Huffington Post. Her feature film Americanish directed by Iman Zawahry world premiered at CAAMFest in 2021 and has won 25 awards at festivals. She has previously produced with James Franco's company Rabbit Bandini Productions. Her award winning short films can be seen on Alaska Airlines and Ruku. Her TV pilot Muslim Girls DTF: Discuss Their Faith (Gotham Week 2022) world premiered at SeriesFest 2022, and won the Best Comedy Writer award and the Caz Mathews Fund award that highlights series that tackle social justice issues. The script for the pilot also won the 2020 Roddenberry Foundation Impact Award, 2020 Yes, And...Laughter Lab, and an ISF Film award. She is a 2021-2022 Orchard Project Episodic Lab fellow as well as a 2022 NYSCA/NYFA Artist Fellow in Fiction from The New York Foundation for the Arts. Her solo play Dirty Paki Lingerie has been produced in NYC, Toronto, Italy, Turkmenistan, Pakistan (four city tour U.S. State Dept.), Edinburgh Fringe Festival, United Kingdom (15 city tour), and at universities across the U.S. The Wall Street Journal says the play "Breaks down stereotypes of Muslim women". She was nominated for an Outstanding Solo Performance award (NYIT 2014), a Broadway World award for Best Play, and a Manchester Theatre Award for Best Production (2016). She is the recipient of The Doris Duke Foundation for Islamic Art grant with Brooklyn Children's Theatre where she was part of a team that created the first ever children's musicals with Muslim protagonists. She wrote the book for the musical The 10 Year Test about how Eid became a holiday in NYC public schools. TV acting credits: High Maintenance (HBO), The Code (CBS), Mr. Robot (USA Network), The Good Wife (CBS). She received her MFA in Writing for Film & TV from Emerson College, and is a graduate of the American Academy of Dramatic Arts.
Presented With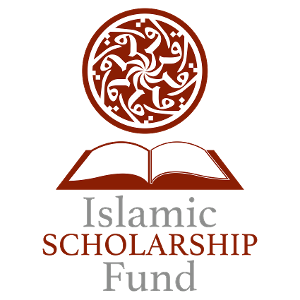 The Islamic Scholarship Fund's mission is to increase American Muslim representation in media and government to improve public policy and opinion. ISF offers scholarships, mentorships, internship and fellowships in four verticals, public policy, public interest law, journalism and film.
Date & Time
Sunday, September 18, 2022
12:15 PM - 1:15 PM EDT
RSVP DEADLINE: September 18, 2022 @ 12:00 PM
ACCESSIBILITY
If you require accessibility needs to attend the event, please reach out to accessibility@thegotham.org.
RSVP Instructions
REGISTRATION INFORMATION
This event will occur in-person at the Brooklyn Navy Yard. You will receive location information and directions upon registration confirmation via email.

If you are attending with a guest, they must RSVP independently.

Attendance at this event is first-come, first-served. RSVP does not guarantee entry.

Attendees to Gotham Week Expo or Conference events must be fully vaccinated for COVID-19 prior to attending Gotham Week. Attendees will be required to show proof of vaccination upon check-in. Masks are strongly encouraged. To learn more about our COVID-19 event safety, please visit our Event Safety page.
Contact
Contact us at info@thegotham.org with any questions.