Learn how to build one of the most important relationships of your career!
Synopsis
As a director or writer, landing a talent agent or manager can make all the difference in the trajectory of your career or projects. Join this Direct Access workshop 'Working With Talent Agents & Managers' for insight into how to create and maintain relationships with industry decision-makers who can help you build your team and push your projects forward. Participants will learn what to look for, what to expect, and how to collaborate with representation teams.
ABOUT THE GOTHAM WEEK CONFERENCE
The Gotham Week Conference explores the art and business of film and media today. Seasoned mentors and industry leaders make the Conference the premier forum for creators to break through and take their careers to the next level. Through panels, workshops, and networking opportunities, creators access the tools they need to connect with audiences, expand their story's reach, and build sustainable careers.
ABOUT GOTHAM WEEK
Back IRL for the first time in three years, Gotham Week 2022 will take place at the Brooklyn Navy Yard, September 17-23, and also includes virtual programming and events. Each year, Gotham Week connects groundbreaking talent in film, TV, and audio to the ecosystem of industry decision-makers, experts, and organizations that support their success. Through Project Market discoveries and acquisitions, innovative Conference programming, and the inaugural partner Expo, Gotham Week gives independent creators critical industry access, resources, and opportunities to grow their network. It provides a unique platform from which groundbreaking careers and projects have launched, celebrating the creativity, boldness, and determination The Gotham is all about.
Panelists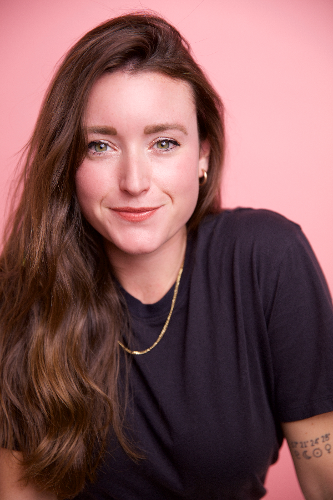 Christina Campagnola
GRLBND Media - Founding Partner & Manager
Christina Campagnola is a founding partner and literary manager at GRLBND Media, an all-female owned and operated management and production company with a focus on underrepresented voices and multi-hyphenates, across all platforms. Christina started her management career at Ron Howard and Brian Grazer's Imagine Artist Management. Before management, Christina was an agent in the Motion Picture Literary Department at the Agency for the Performing Arts where she represented writers and directors. During her time at APA, she helped launch their Independent Film Packaging and Sales division where she sold independent features and consulted for film funds.    She is the co-founder of the Untitled Ladies Script Club and serves on the Dean's Council of the Florida State University Film School, where she received a BFA in Film Production.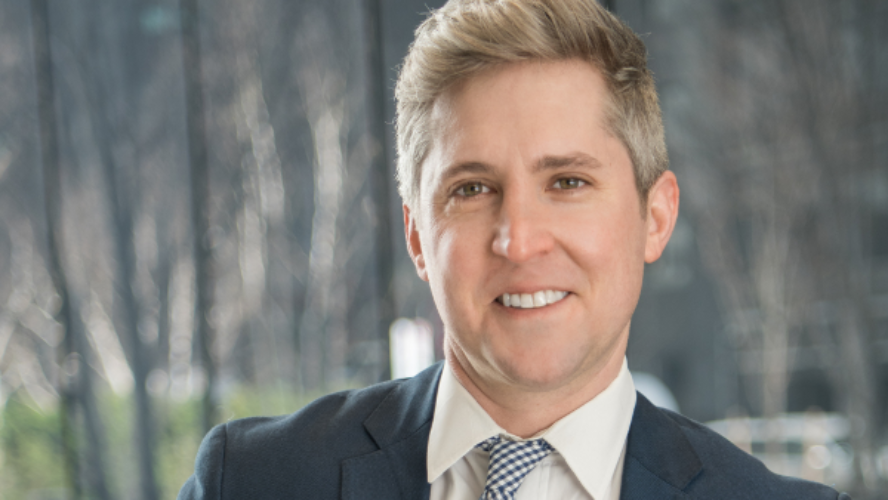 Cullen Conly
Mosaic Media Group - Literary Manager
Cullen Conly is a literary manager at Mosaic Media Group, based in Los Angeles. His clients include Sian Heder, Cory Finley, Kat Candler, Dean Flesicher-Camp, and Andrew Ahn. Prior to Mosaic, Cullen was a literary agent at ICM Partners. Prior to joining ICM, Conly was the Manager of the Feature Film Program of the Sundance Institute, where he worked in the Screenwriter and Director Labs, where he worked on such films as BEASTS OF THE SOUTHERN WILD, MARTHA MARCY MAY MARLENE, DIARY OF A TEENAGE GIRL and FRUITVALE STATION. He's originally from Lafayette, Louisiana.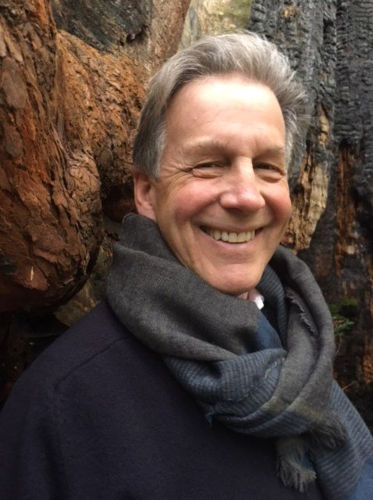 Jon Levin
Creative Arts Agency
In his four decades at Creative Artists Agency, Jon Levin was integral in packaging such diverse films and tent-pole franchises as MIDNIGHT RUN, CONTACT, HOOK, BRAM STOKER'S DRACULA, UNBROKEN, MURDER ON THE ORIENT EXPRESS, BENJAMIN BUTTON, HOSTILES, KARATE KID, ON THE BASIS OF SEX, MRS. DOUBTFIRE, MARS ATTACKS!, NEBRASKA, LITTLE MISS SUNSHINE, GLENGARRY GLEN ROSS, SHREK, CORALINE and WHERE THE WILD THINGS ARE and such acclaimed television series as HANNIBAL, OUTLANDER, THE LEFTOVERS, and AMERICAN GODS, with his clients and their films garnering over 100 Academy Award nominations and 25 Oscar wins.             Recent film credits include: Producer of IF YOU WERE THE LAST; Executive Producer of Oscar-nominated THE BREADWINNER, Disney Plus's STARGIRL Stephen King's IN THE TALL GRASS, and CUT THROAT CITY; Co-Executive Producer of MARSHALL, THE CHAPERONE and the documentary EATING ANIMALS.     
Date & Time
Monday, September 19, 2022
10:00 AM - 11:30 AM EDT
RSVP DEADLINE: September 19, 2022 @ 9:45 AM
Location
Virtual Online
ACCESSIBILITY
If you require accessibility needs to attend the event, please reach out to accessibility@thegotham.org.
RSVP Instructions
REGISTRATION INFORMATION
This event will occur virtually via Zoom. You will receive the Zoom link and information about how to access the event upon registration confirmation via email.

If you are attending with a guest, they must RSVP independently.
GOTHAM MEMBERS
PAYMENT INFORMATION
To use a discount code, please enter the code under 'Payment Information' as you complete your registration. Note: If you are using a code, you are still required to enter payment information.

Please note, due to high demand and limited capacity, this ticket is non-refundable.
Contact
Contact us at info@thegotham.org with any questions.