Gain insight in audio storytelling and production to drive greater audience engagement
Synopsis
Peabody award-winning producer Shima Oliaee (Radiolab, Dolly Parton's America) shares deep insight on audio storytelling and how production drives listening. Her latest podcast series is Pink Card for ESPN's 30 for 30. As the World Cup begins, Shima tells the story of badass women who fight for the simple right to watch a soccer game in Iran. Equal parts memoir, geopolitical/social history and archive-driven sports drama, Pink Card delves into a 40-year underground movement to defy a shadow ban on women in Iran's soccer stadiums. ESPN Films Senior Director of Development Adam Neuhaus and 30 for 30 Podcasts Senior Editorial Producer Eve Troeh join the conversation.
ABOUT THE GOTHAM WEEK CONFERENCE
The Gotham Week Conference explores the art and business of film and media today. Seasoned mentors and industry leaders make the Conference the premier forum for creators to break through and take their careers to the next level. Through panels, workshops, and networking opportunities, creators access the tools they need to connect with audiences, expand their story's reach, and build sustainable careers.
ABOUT GOTHAM WEEK
Back IRL for the first time in three years, Gotham Week 2022 will take place at the Brooklyn Navy Yard, September 17-23, and also includes virtual programming and events. Each year, Gotham Week connects groundbreaking talent in film, TV, and audio to the ecosystem of industry decision-makers, experts, and organizations that support their success. Through Project Market discoveries and acquisitions, innovative Conference programming, and the inaugural partner Expo, Gotham Week gives independent creators critical industry access, resources, and opportunities to grow their network. It provides a unique platform from which groundbreaking careers and projects have launched, celebrating the creativity, boldness, and determination The Gotham is all about.
Panelists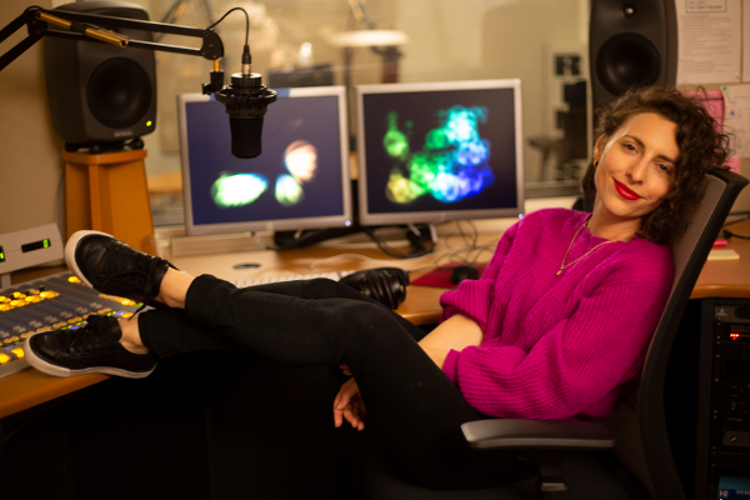 Shima Oliaee
Shima Oliaee is a first generation American, born and raised in Nevada. She is the co-creator of the nine-part series Dolly Parton's America, which received several national awards including a George Foster Peabody Award, an Edward R Murrow Award, and a New York Festival of the Arts Award. Her story The Flag and the Fury won a 2021 duPont-Columbia Award and Best in Show at the National Headliner Awards for best audio documentary.   After studying music and cinema-television at USC's Thornton School of Music, she received her graduate degree in psychology, worked as a teacher, translated for the UN, and worked in comedy television - including the Golden Globe winning Brooklyn Nine-Nine - before returning to her first love, audio.  Shima reported Radiolab's sexual consent series In the No. She produced and reported the remix of Kerning Cultures' Lebanon USA, and the Stitcher miniseries UnErased: A History of Conversion Therapy in America, which KQED News called the best podcast of 2018. Most recently, she created and co-hosted the miniseries The Vanishing of Harry Pace for Radiolab, nominated for a Best Audio Documentary award by the IDA.  Her next series will be premiering at ESPN 30 for 30 this fall. It's an Ocean's Eleven-style account of the 40-year movement to lift the ban on women attending soccer games in Iran.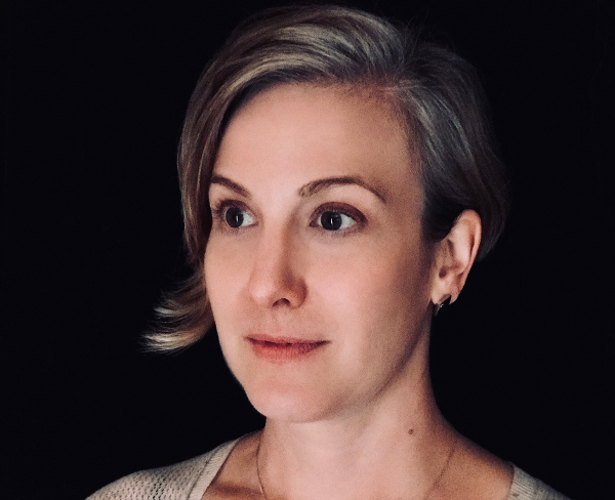 Eve Troeh
30 for 30 Podcasts - Senior Editorial Producer
Eve Troeh is Senior Editorial Producer at 30 for 30 Podcasts. She started in audio as an NPR fanatic in college and never looked back. She's reported, edited and produced just about everything there is to make in radio and podcasts, from breaking news to narrative series. Eve came to ESPN in 2019 to launch ESPN Daily Podcast. She's worked for major networks in Los Angeles and founded the news and podcast unit at New Orleans Public Radio. She's won some awards, loves to geek out about the power of the human voice, and will never turn down a bowl of gumbo or Dodgers game.
Moderators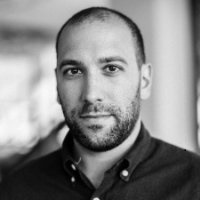 Adam Neuhaus
ESPN Films & ESPN+ - Senior Director of Development
Adam Neuhaus is the Senior Director of Development for ESPN Films and ESPN+ primarily leading creative development for original content on the award winning 30for30 documentary series across feature films, shorts and the 30for30 Podcasts. Adam was head of development for the production studio, Radical Media and previously worked at Original Media. Adam started his career at IFP New York and worked at the Paradigm talent agency and in the mailroom at the William Morris agency. Adam has served on the Board of Directors and currently serves on the Advisory Board for The Ghetto Film School. Additionally, Adam is on the Board of Directors of the Bushwick Film Institute and is on the NY board of HRTS.
Sponsored By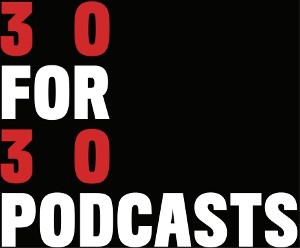 Date & Time
Monday, September 19, 2022
12:00 PM - 1:30 PM EDT
RSVP DEADLINE: September 19, 2022 @ 11:45 AM
Location
Brooklyn Navy Yard - Building 92
63 Flushing Ave
Brooklyn New York 11205
ACCESSIBILITY
If you require accessibility needs to attend the event, please reach out to accessibility@thegotham.org.
RSVP Instructions
REGISTRATION INFORMATION
This event will occur in-person at the Brooklyn Navy Yard. You will receive location information and directions upon registration confirmation via email.

If you are attending with a guest, they must RSVP independently.

Attendance at this event is first-come, first-served. RSVP does not guarantee entry.

Attendees to Gotham Week Expo or Conference events must be fully vaccinated for COVID-19 prior to attending Gotham Week. Attendees will be required to show proof of vaccination upon check-in. Masks are strongly encouraged. To learn more about our COVID-19 event safety, please visit our Event Safety page.
Contact
Contact us at info@thegotham.org with any questions.